Thanksgiving was mostly cloudy and a little cool. Highs were in the upper 50s and lower 60s. Late in the day, the rain moved in. Showers have been impacting the Midlands this morning, but the rain will gradually move out this afternoon. Skies will become mostly clear tonight. Low temperatures will be seasonable, in the upper 30s to near 40 degrees.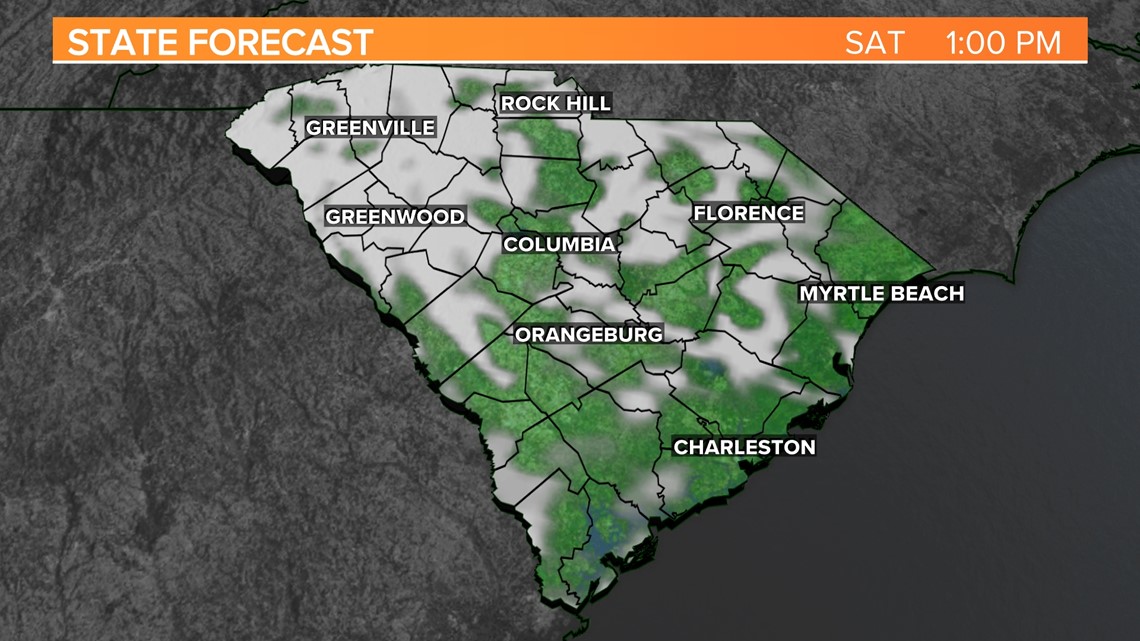 High pressure will be in control of our weather Saturday. Skies will start off mostly clear, but the clouds will start to move into the area during the afternoon. Highs will be in the middle 60s for the start of the weekend.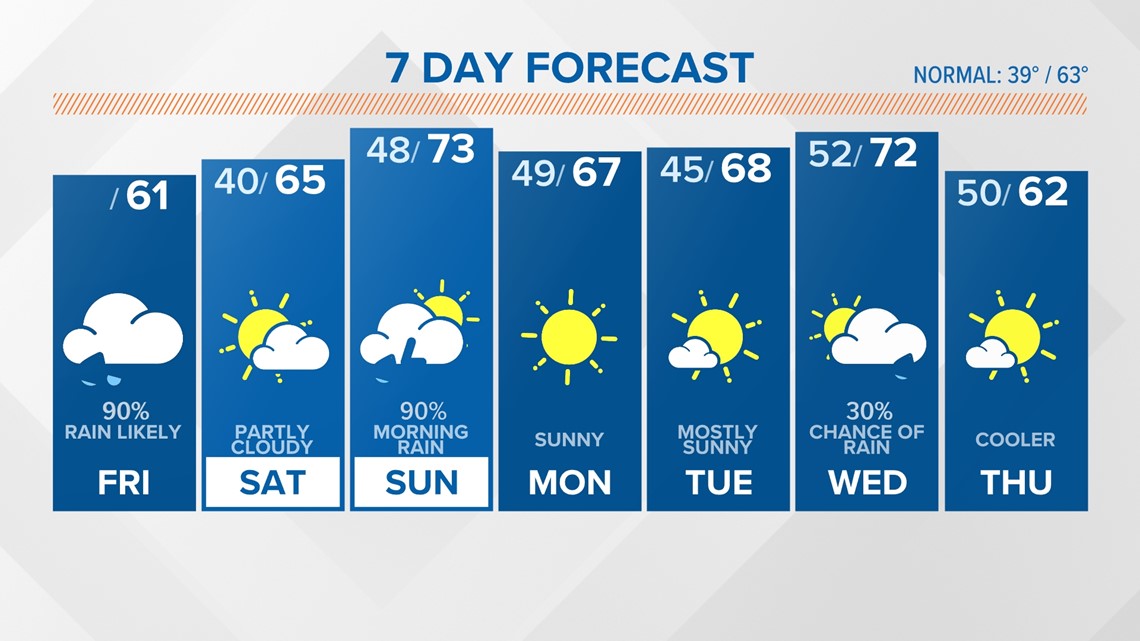 Clouds will increase Saturday night as moisture returns to the Midlands. Showers are expected early Sunday morning. Some rumbles of thunder will be possible early in the day, but the rain will move out quickly by the afternoon hours. High temperatures will be in the upper 60s to lower 70s Sunday.
Sunshine is forecast for Monday and Tuesday. Highs will climb to the middle to upper 60s both days. Rain is possible Wednesday as a front moves towards the area. Temperatures will be above normal Wednesday, but back to normal levels Thursday under mostly sunny skies.