COLUMBIA, S.C. — A few, light showers moved through the Midlands early Friday morning. It will be dry for the rest of the day. The weekend will be dry too. Temperatures will begin to moderate to above-normal levels next week.
Temperatures were considerably warmer this morning compared to Thanksgiving morning. Lows started off in the upper 40s to lower 50s for most of the Midlands. Some light showers moved through the area too, but amounts were generally less than 0.1" of rain.
High pressure will build in for the rest of the day. Skies will become sunny this afternoon. High temperatures will be in in the upper 50s to near 60 degrees.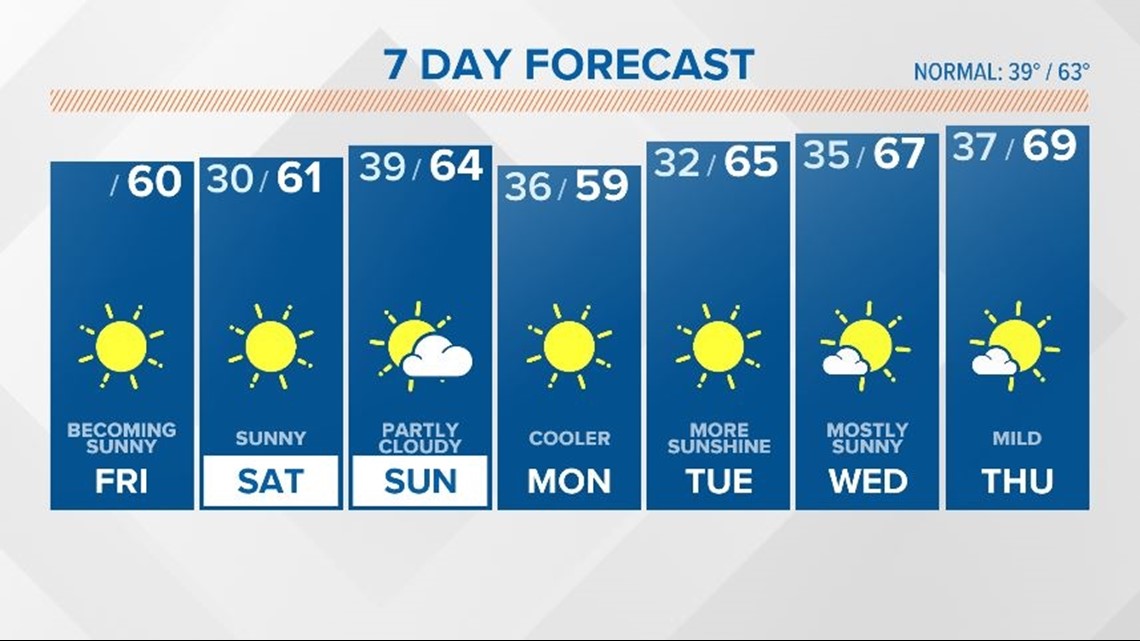 It will be clear and cold tonight. Lows will drop into the upper 20s to near 30 degrees, but things will rebound Saturday afternoon. High temperatures will be in the lower 60s.
If you are going to the Clemson and South Carolina football game, it will be chilly once the sun goes down. Temperatures at kickoff are expected to be in the middle 40s.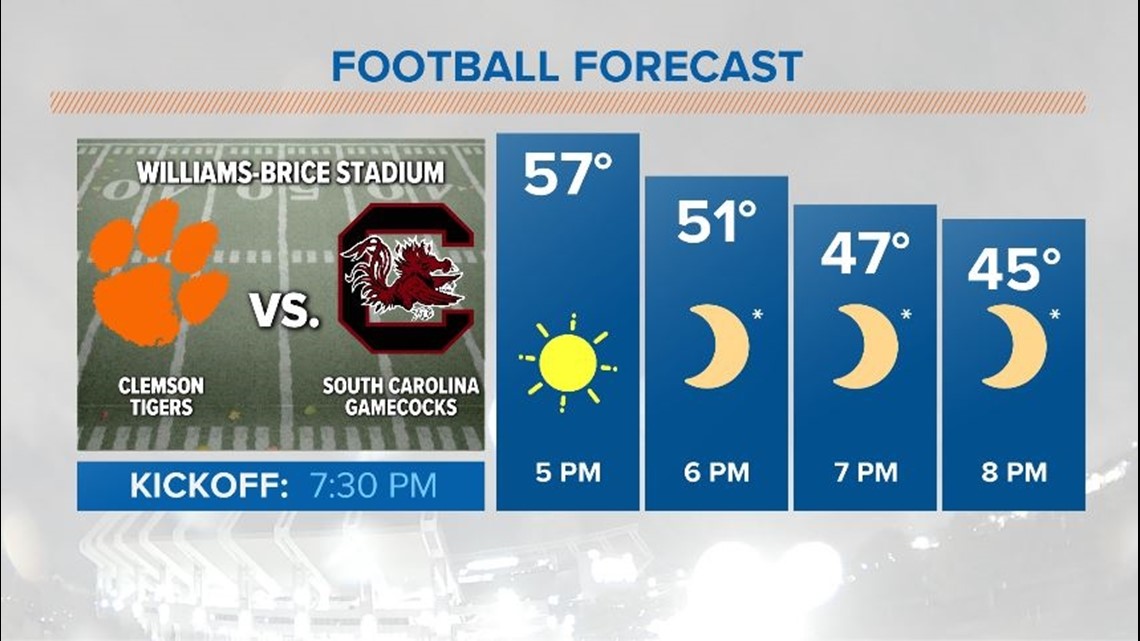 A few clouds will move into the Midlands late Saturday night and into Sunday, but no rain is expected. Highs will in the lower to middle 60s Sunday afternoon under partly cloudy skies.
The clouds will exit the area late Sunday. Monday will be sunny and a little cooler with temperatures in the upper 50s.
Temperatures will moderate during the workweek. Highs will gradually warm into the middle to upper 60s Tuesday through Thursday.
Hurricane season officially ends Tuesday. There are no areas in the Atlantic being watched for tropical development.