COLUMBIA, S.C. — Sunday morning started off quite chilly across the Midlands with temperatures in most locations dipping into the 40s. High pressure remains in control of our weather and will keep temperatures on the cool side this afternoon. High temperatures are expected in the upper 60s to low 70s.
Skies will remain mostly clear overnight. Low temperatures Monday morning will be in the low 50s.
High pressure will start to push away from the East Coast this week. As it does so, temperatures will warm a bit each day. Monday afternoon high temperatures will be in the mid to upper 70s.
A cold front will stall just northwest of our area early this week. This will keep any rain chances away from South Carolina and will also help our temperatures climb higher each day.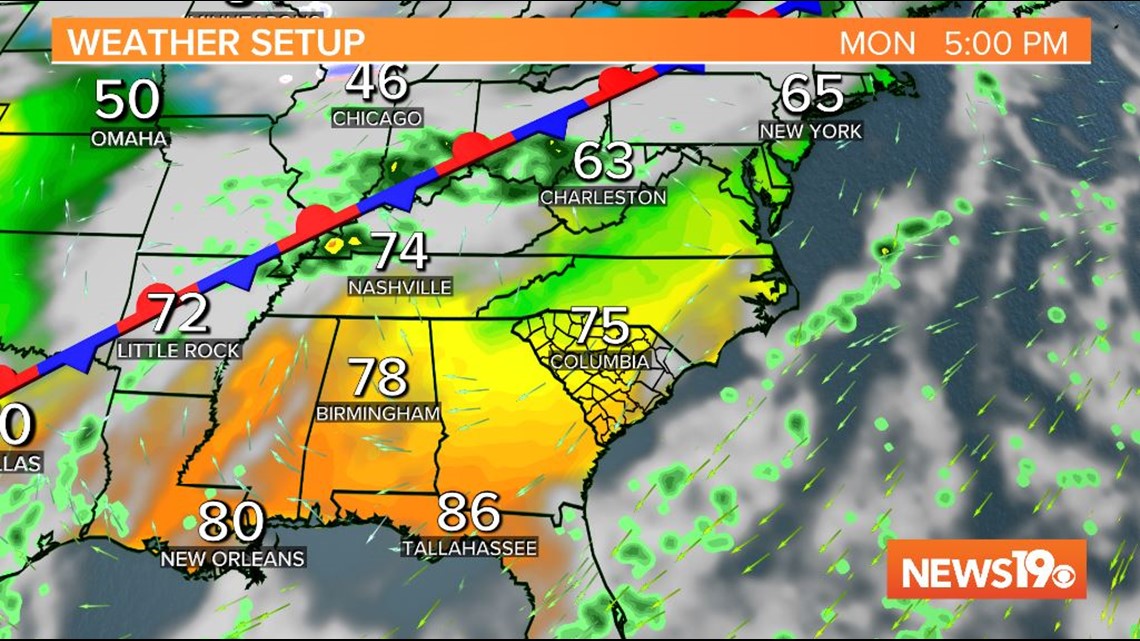 By Wednesday afternoon, high temperatures will be back in the low to mid 80s, about 10 degrees above normal for mid-October.
Low temperatures will also climb above normal. Average for this time of year in the mornings is around 51 degrees. Low temperatures this week will rise into the low 60s.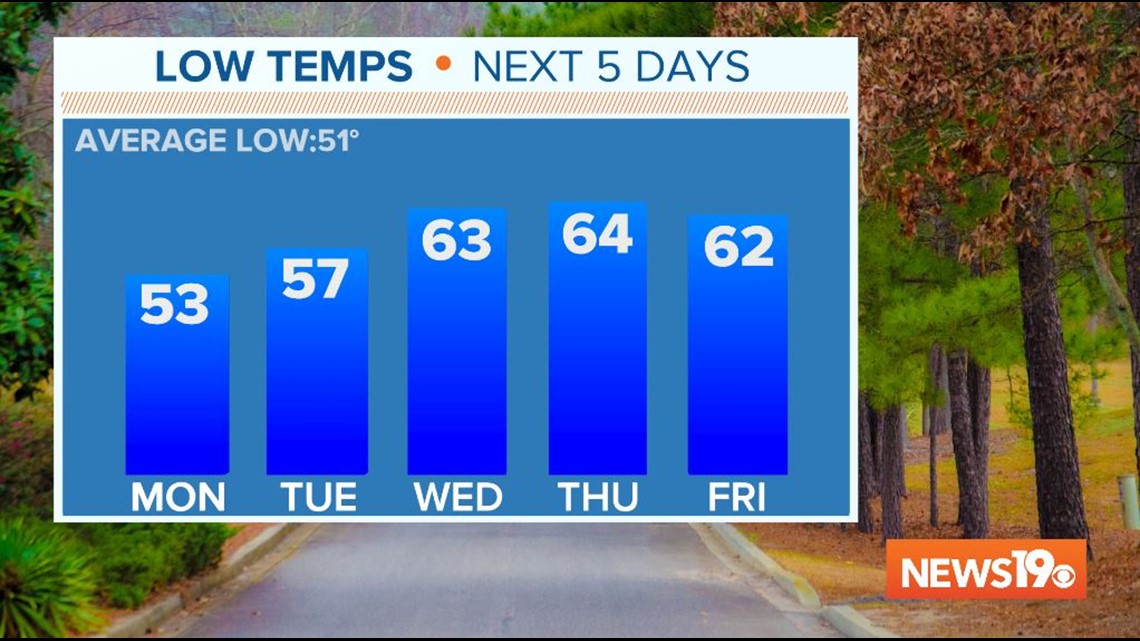 There are no significant rain chances over the next week, just an isolated chance by this weekend as a stronger front nears the Southeast.
Looking at the tropics, we continue to monitor two different areas for potential development.
The first is an area of low pressure in the Atlantic Ocean. It has a 90 percent chance of developing into a tropical system over the next two days. Good news is, this storm will stay out in the Atlantic and poses no threat for us.

The second area is a broad area of low pressure in the Caribbean. This system has a low, 30 percent chance of developing over the next five days.