COLUMBIA, S.C. — September has been a hot and dry month across much of the Palmetto State and the drought is growing.
Columbia, SC is experiencing it's top 5 hottest September on record while unusually dry weather continues.
In August, the Columbia Metropolitan Airport recorded less than one and a half inches of rain, which is more than 3 and a half inches below average.
This week, nearly 78% of South Carolina is in a drought and almost 15% of the state is in a severe drought. On a scale of 1 to 5, "severe drought" is a 3.
Areas in a severe drought typically experience boating limitations due to low water levels, a higher chance for fires to start, and some crop failure.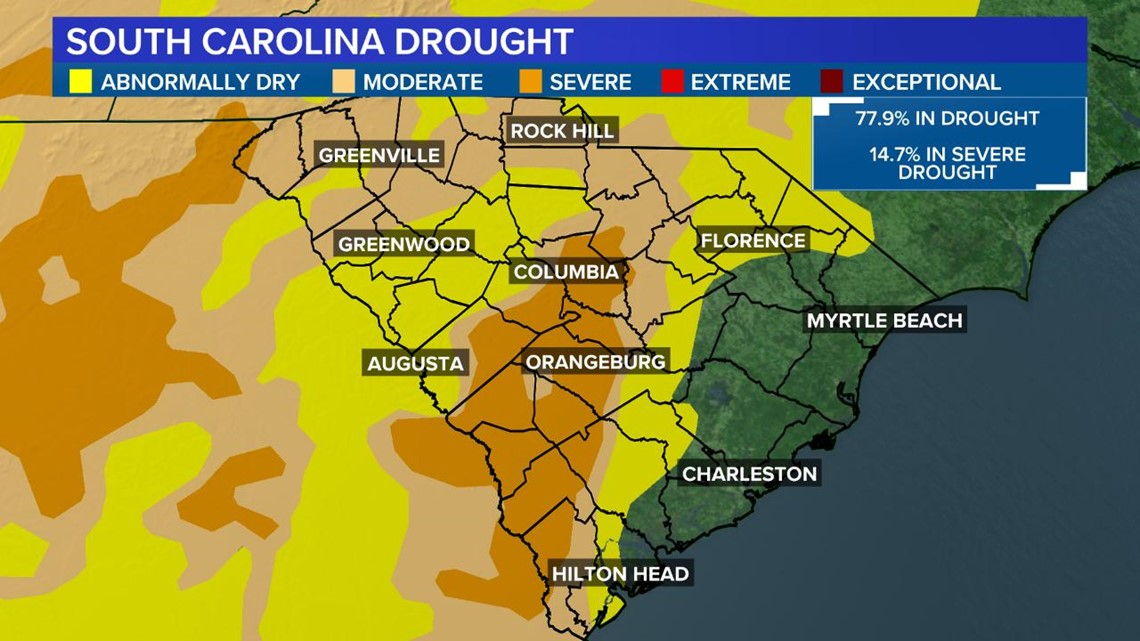 The Drought Monitor is updated once a week and compared to last week, all levels of drought have expanded.
The areas in severe drought have doubled since last week's 6.5%, and drought statewide has increased by 14%.
During the first week of September, the eastern half of South Carolina was in a drought, but rain from Dorian eliminated the drought in that part of the state.
No one in South Carolina was in a severe drought at the start of this month.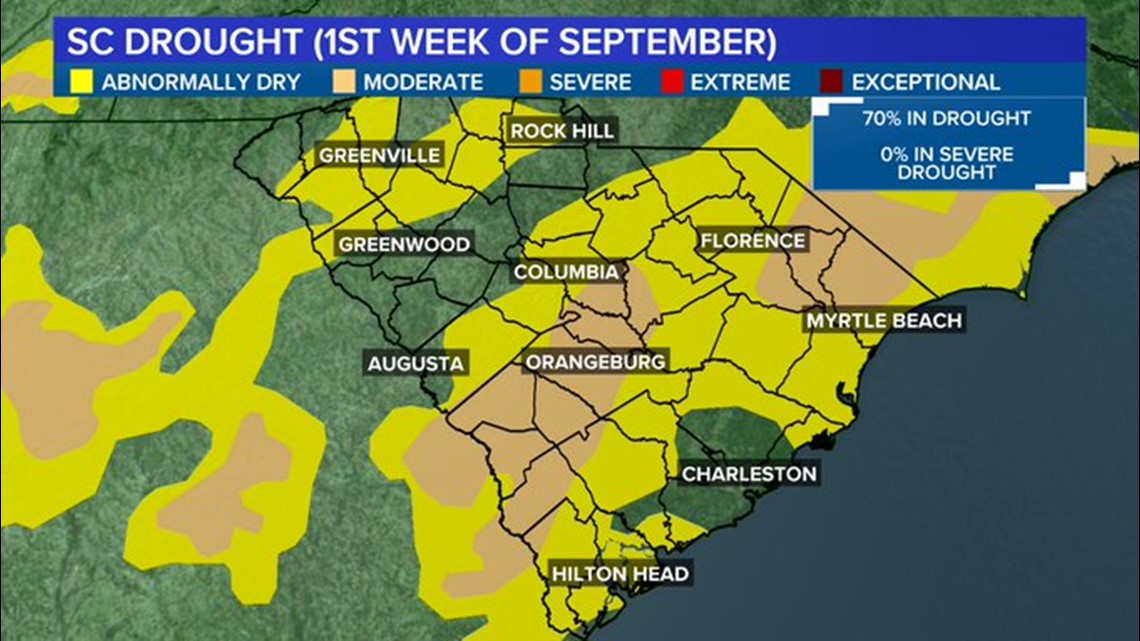 The chance for widespread rain remains low for at least the next week while temperatures will continue to run 10-15 degrees above average through the first few days of October.
The drought may expand over the next week, but the Climate Prediction Center's October Precipitation forecast has some good news: a better chance for rain is expected in October across the Palmetto State.
The Climate Prediction Center gives most of South Carolina about a 30 to 50 percent chance of above average rain next month.
That rain may be a welcome sight for some, but it's arrival may be a little too late for some farmers.