COLUMBIA, S.C. — We are entering what is typically our driest stretch of the year but with rainfall running behind average, is drought in our future?
The Fall season is typically one our driest times of the year, outside of some smaller rain events over the last month, rainfall is running behind schedule. Looking at our year rainfall averages in Columbia, November is our driest month of the year only averaging 2.74 inches of rain. This could be an issue given our past.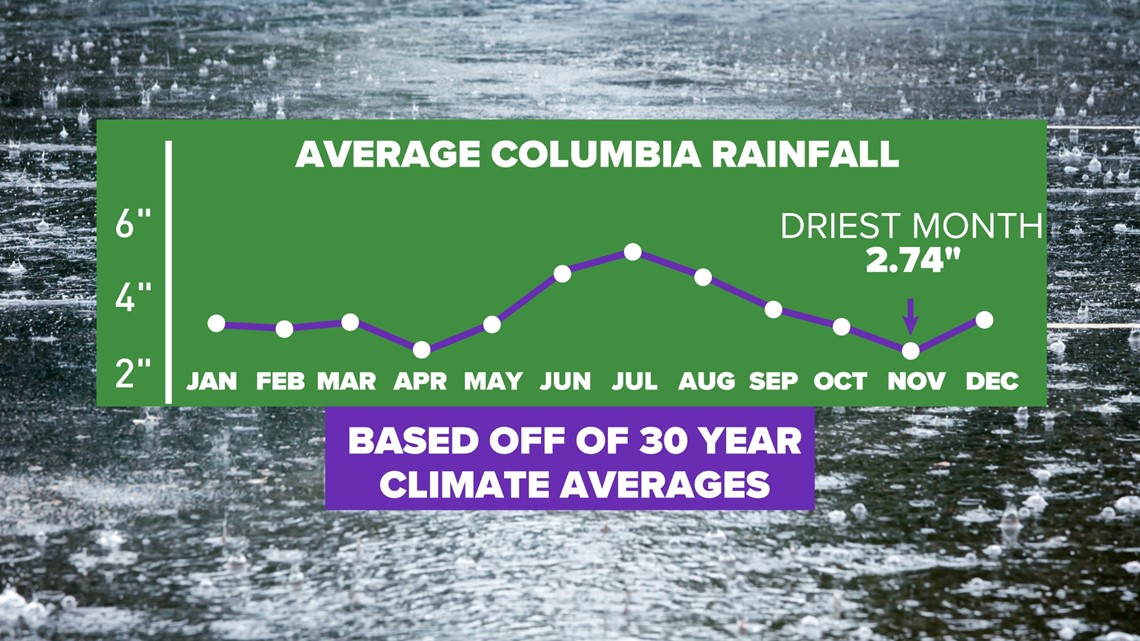 Taking a closer look, over the last 3 months we have seen below average rainfall amounts, most notably, October, where we were almost 2 and a half inches below average.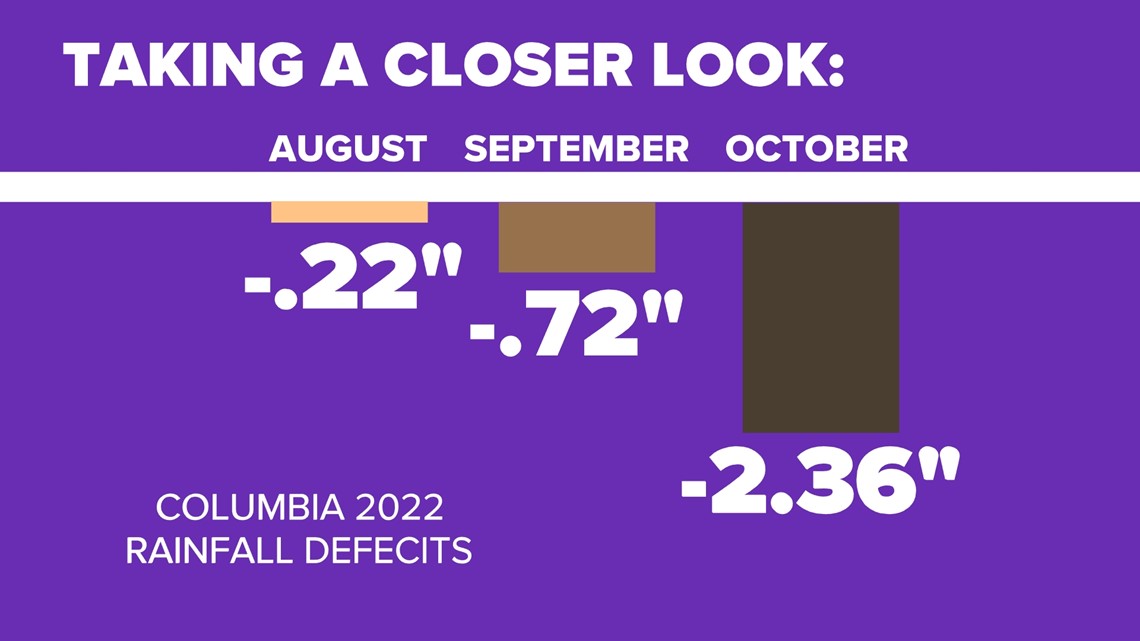 Why does this matter? Drought is on the rise in the United States. Combining all levels of drought, over 84 percent of the US is now in drought conditions leaving only 16 percent left. This is the highest amount of drought for the country so far in 2022 with the number likely to get higher in the near future.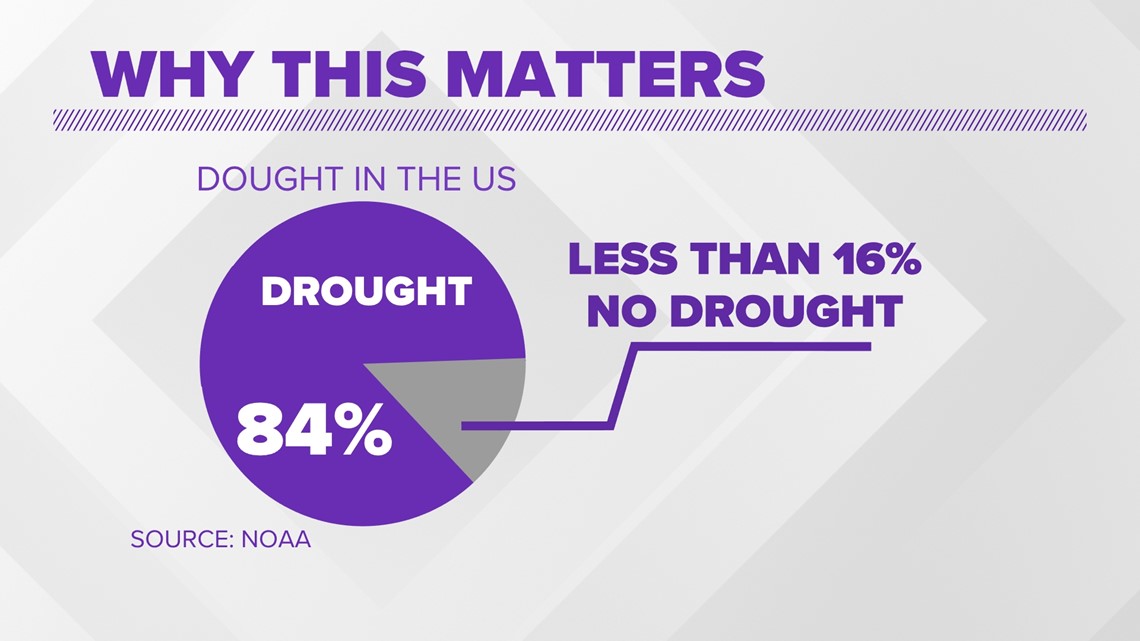 The Climate Prediction Center is expecting lower than normal rainfall over the month of November coupled with warmer weather in the southeast which will likely translate to expanding drought conditions including the Upstate and Midlands of South Carolina, which the Climate Prediction Center is currently forecasting.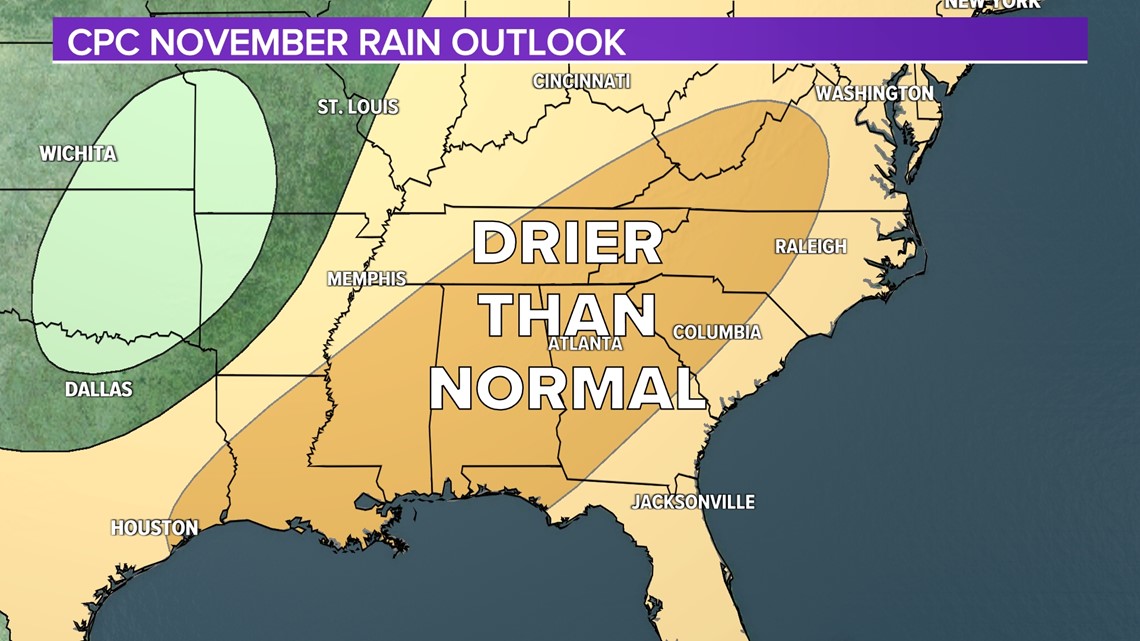 Past November, things are looking to continue on the dry trend. The National Oceanic and Atmospheric Administration is predicting a La Nina winter which typically coincides with a drier winter in this part of the country.