COLUMBIA, S.C. — We talk about average temperatures in almost every weathercast that we do. While they are a very useful tool especially when talking about our climate, they can be somewhat mislead when it comes to our everyday weather.
Over the course of over 70 years we have collected data from the Columbia Metropolitan Airport. We can use this data to figure out a range of temperatures to better represent the weather for the time of the year.
During this time period we averaged 91 degrees for a day like August 14th, only 4 days during the over 70 year period actually.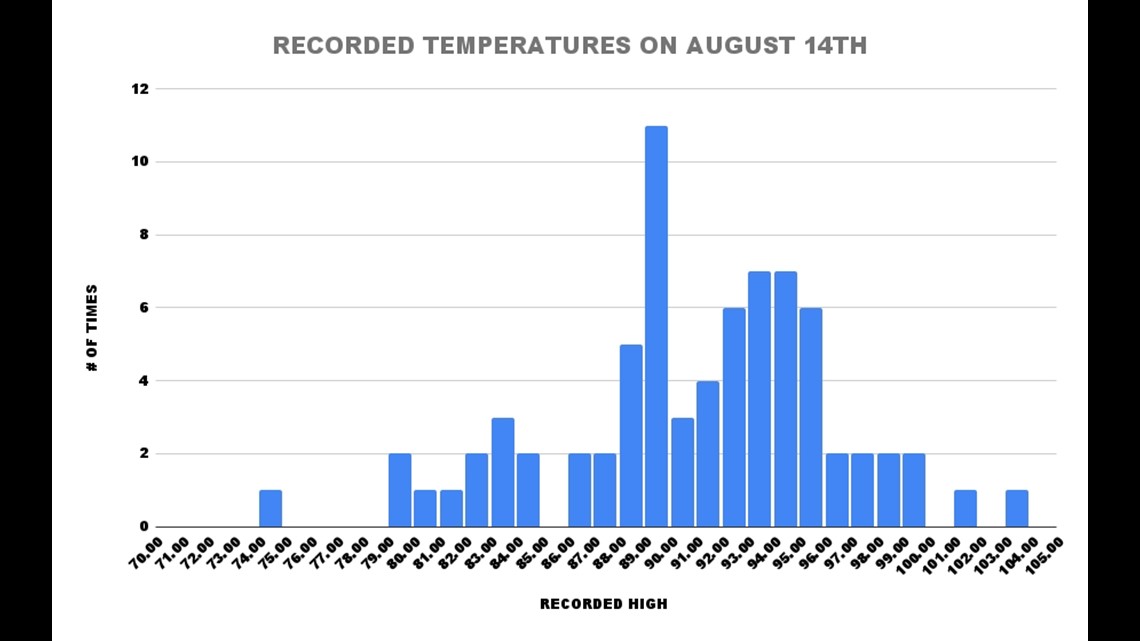 In order to better understand what normal is we can take all of these temperatures and group them together. We can easily do this by finding the standard deviation of our data. The standard deviation measures of the amount of variation or dispersion of a set of values. While that might sound confusing it allows us to center in on where most of our temperatures end up being for this time of the year. After plugging things in we get a rang of 85 to 96 degrees which portrays a better picture than our 91 degrees for what is "normal" this time of the year.