The National Hurricane Center put out their first tropical weather outlook of the year with a 10% chance of tropical formation in the Gulf in the next 48 hours. While at this time, we do not expect anything to form as this invest moves north, we can expect some higher rain chances in the forecast.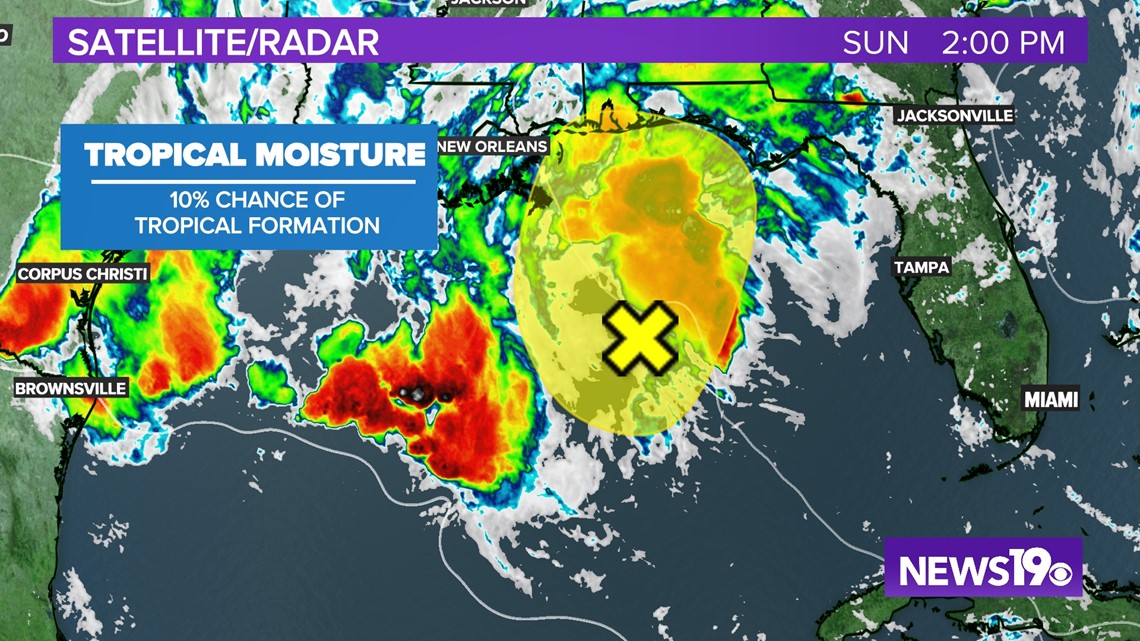 Let's talk about the impacts of this system though in our forecast. With high pressure still out over the Atlantic and a stalling front out to our NW, we are expecting this tropical moisture to move right across the Carolinas as we go into tomorrow resulting in a pretty healthy chance of thunderstorms.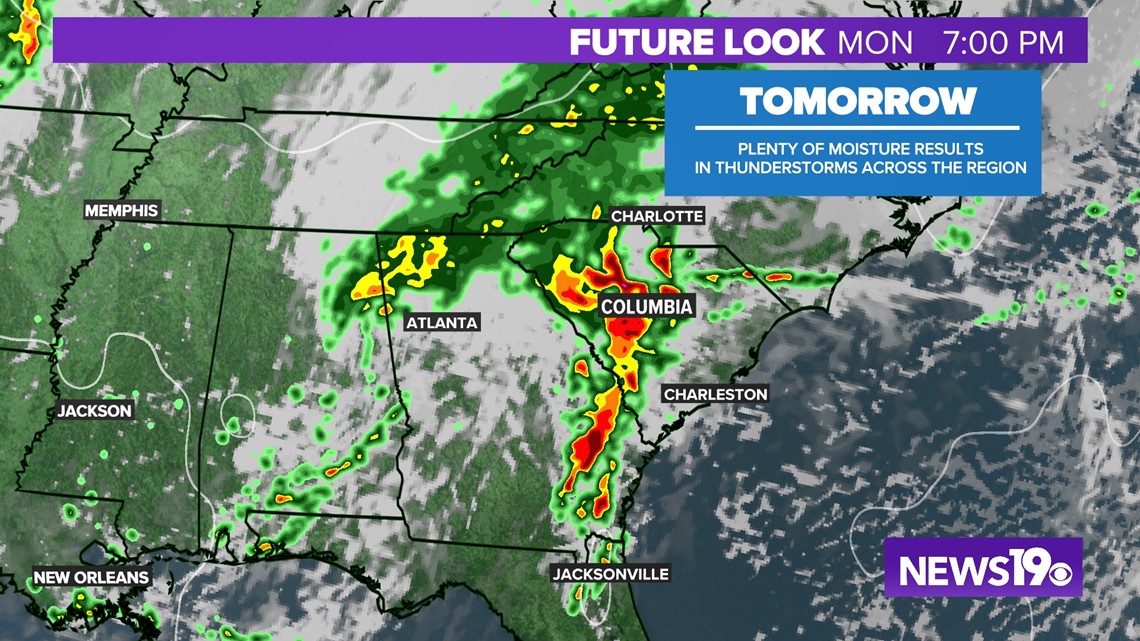 Timing for rain right now looks to be in the evening hours across the Midlands. Models have been trending towards more widespread rain so expect things to get pretty wet from about 6-10 pm tomorrow. Along with the rain, there is the low-end threat of some strong, damaging winds with what moves through so this might be something we will need to watch for.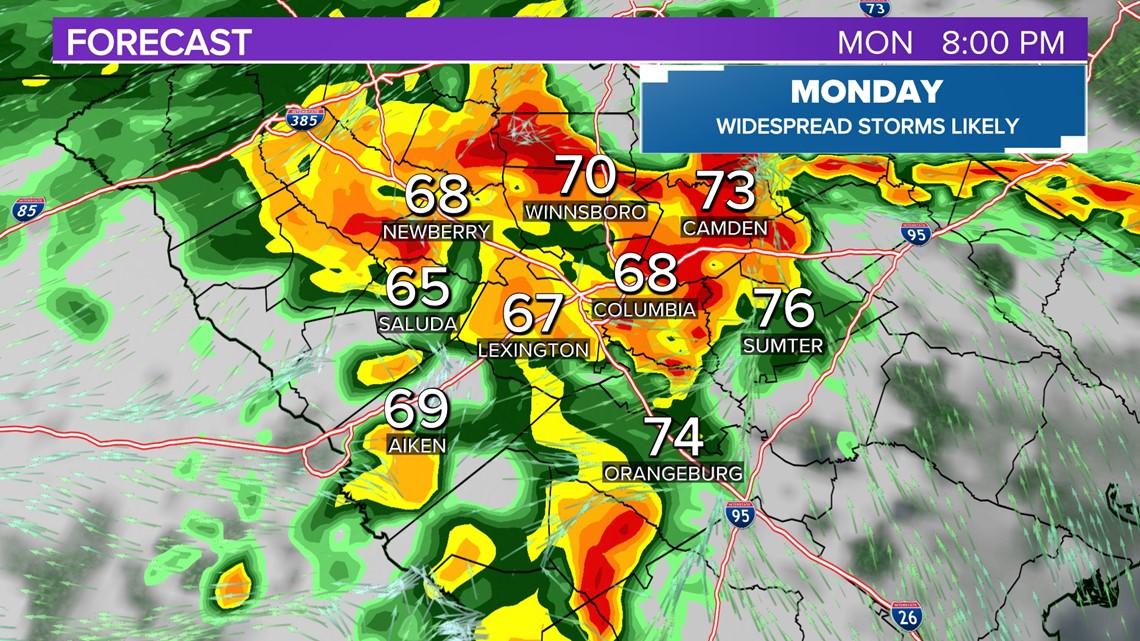 Looking past tomorrow's forecast we continue to see rain chances stick around after this system moves through. A cold front on Thursday will bring another chance of some stronger storms across the region before we finally see some drier weather return as we head towards the end of the week.