COLUMBIA, S.C. — Fires in Quebec and Nova Scotia have been raging, releasing a large amount of smoke into the atmosphere. Hundreds of fires are still burning and can be seen from space. Some of this smoke will move over the Midlands today, producing low air quality.
The South Carolina Department of Health and Environmental Control has declared today a Fine Particulate Air Quality Action Day. On an air quality action day, fine particulate concentrations may approach or exceed unhealthy levels.
Residents of the Midlands should be aware of the ongoing risk of health effects from smoke from wildfires. The large area of smoke is expected to cause hazy skies and unhealthy breathing conditions, particularly in areas where wildfire smoke is concentrated. Smoke can irritate the eyes and respiratory system, as well as aggravate or worsen chronic heart and lung diseases.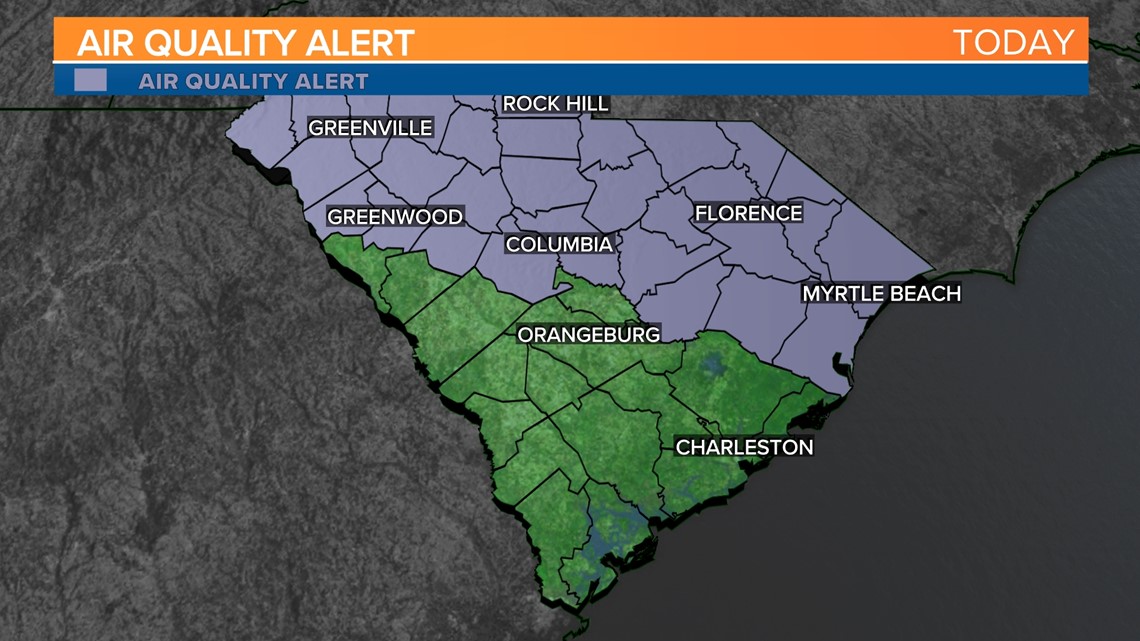 Individuals with respiratory health issues should limit their time spent outside to avoid the smoke, according to the DHEC.
A few isolated showers or storms will be possible today; otherwise, it will be a hot, hazy day. Highs will top out in the upper 80s to near 90 degrees.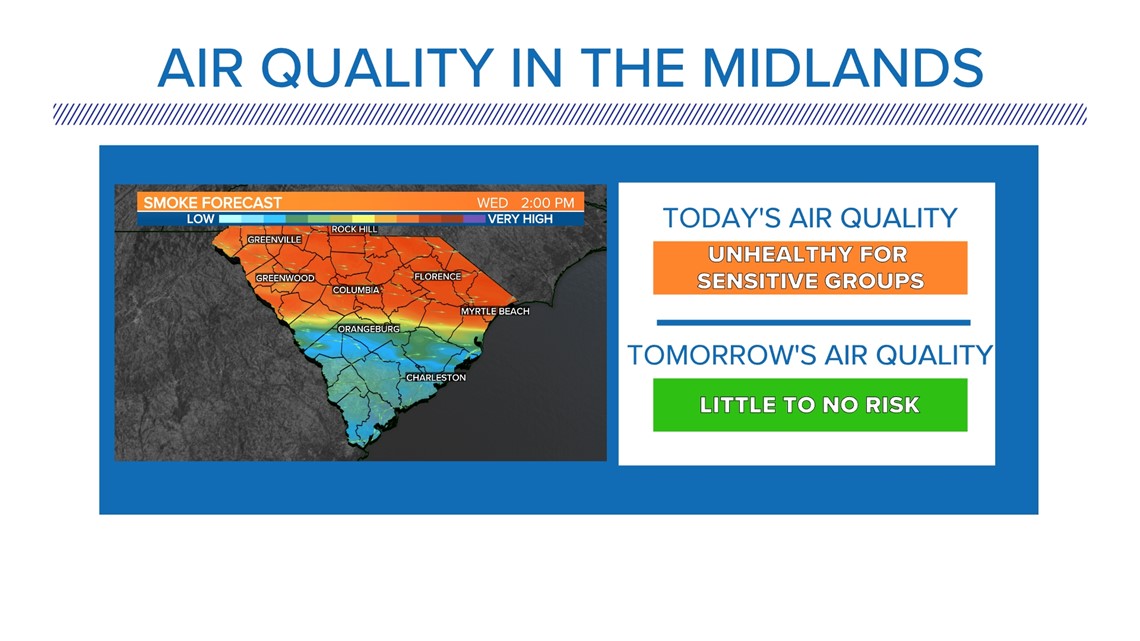 The Storm Prediction Center puts the southern Midlands at a marginal risk for severe weather today. If a severe storm were to develop, the greatest threat would be damaging wind gusts.
The good news is that a cold front will bring rain on Thursday morning, so there will be some clearing. In the short term, this should improve air quality. Some models predict that smoke will return to the region as we approach the weekend. With little to no rain in the forecast, this could be a problem for anyone planning any outdoor activities.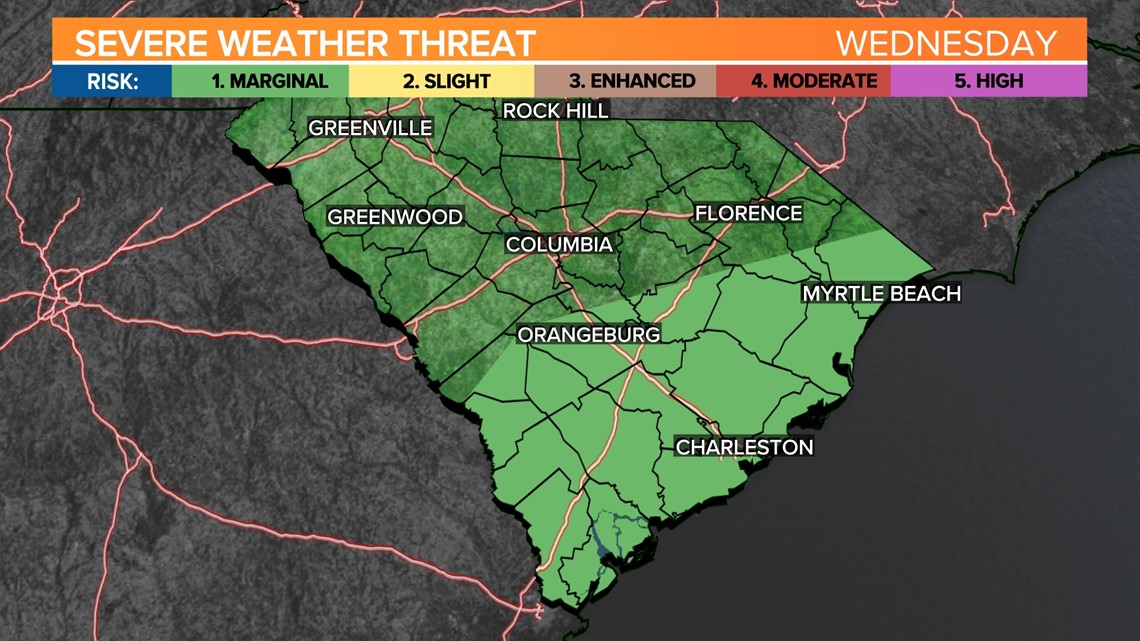 Temperatures Thursday will only top out in the upper 70s to near 80 degrees. Sunny skies and dry weather are forecast for Friday and Saturday.