LOUISVILLE, Ky. —
Staying nice through tomorrow!
A few pop-up showers/storms Saturday
Higher rain chances Sunday
Mostly clear and mild tonight with lows in the 60s. Comfortably warm again tomorrow with highs in the mid-80s.
The humidity will begin to climb this weekend with a few pop-up showers and storms Saturday. A higher chance of rain on Sunday. Some showers could linger into early Monday, then tending warmer and drier toward the middle of next week. Feeling more like August next Wednesday – Thursday.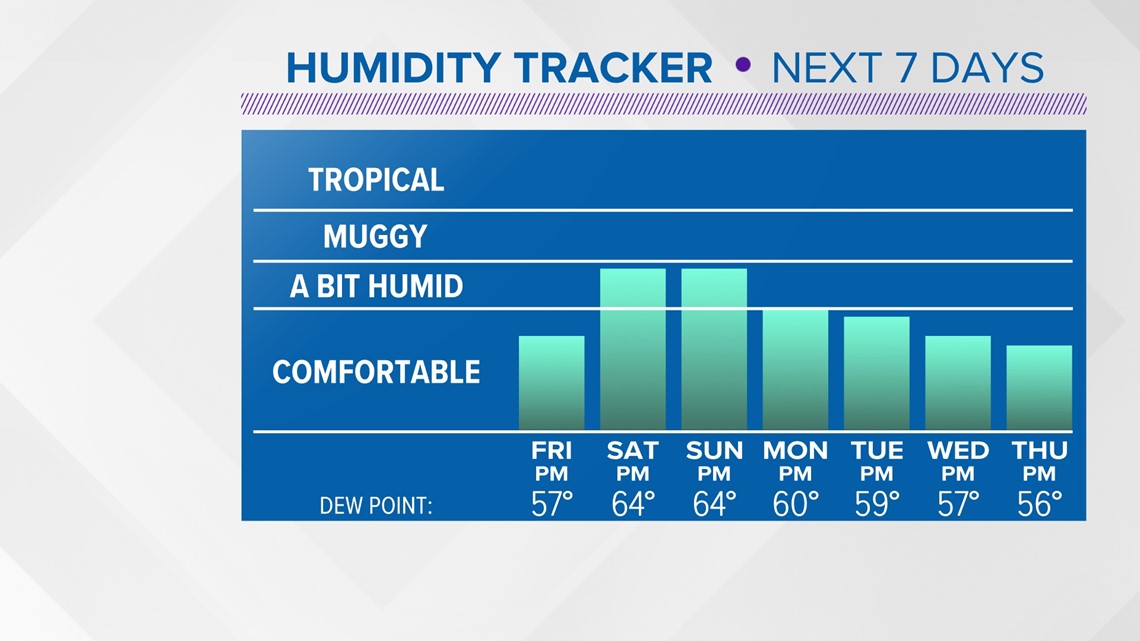 TONIGHT: Mostly clear and mild. Low: 67°. Wind: Light.
FRIDAY: Partly sunny and mainly dry. High: 87°. Wind: SE 5.
SATURDAY: Partly cloudy, shower/storm possible. High: 87°. Wind: S 5-10.
Make it easy to keep up-to-date with more stories like this. Download the WHAS11 News app now. For Apple or Android users.
Follow the WHAS11 First Alert Storm Team on Social Media:
Chief Meteorologist Ben Pine:
Meteorologist Reed Yadon:
Meteorologist Alden German:
Meteorologist Chelsea Smith: