COLUMBIA, S.C. — Hurricane season begins June 1st, this is more of a formality at this point it seems as we have now seen storms before the official start of hurricane season for 7 years straight.
While hurricane season runs from June 1st through November 30th, May has seen plenty of named storms in recent years.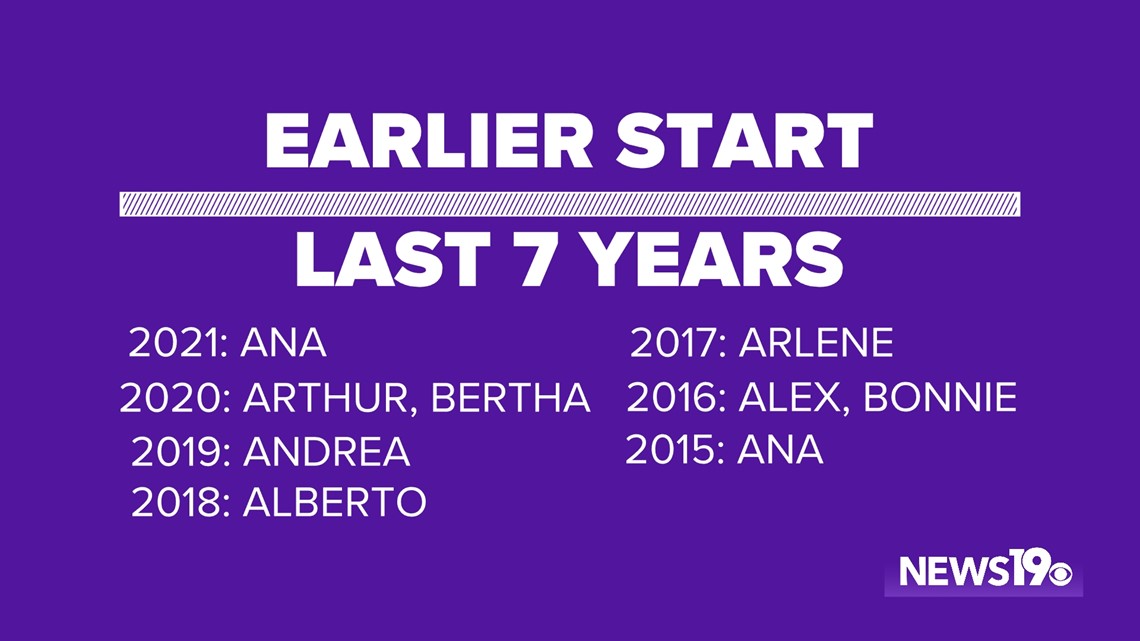 When it comes to hurricanes in South Carolina, our coastline is relatively short compared to other states in the Southeast. Since 1950, we have seen 9 hurricanes make landfall in the Palmetto State. Of course, the benchmark storm for South Carolina, Hugo, made landfall in 1989 as a category 4 storm.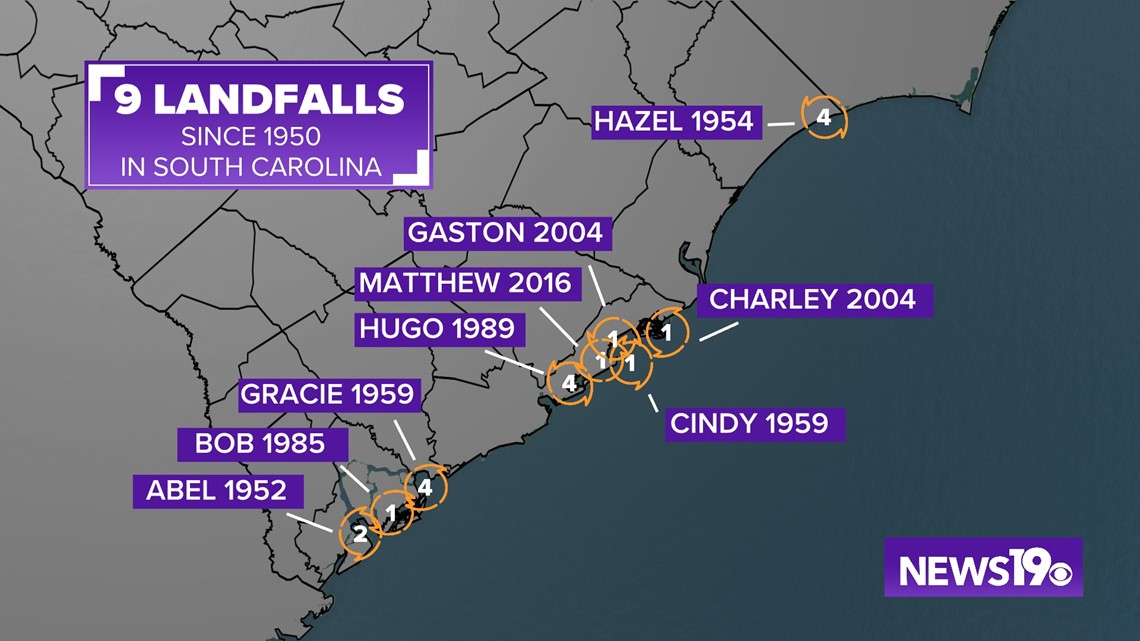 When it comes to tropical systems there are always 3 main concerns:
- Strong Wind
- Flooding Rainfall
- Storm Surge
Speaking specifically about the Midlands, with us being off of the coast, the heavy rainfall and wind threats are the biggest concern for us.
John Cangelosi, a Senior Hurricane Specialist with the National Hurricane Center says, it is often the rain that can pose the biggest threat to life.
"So the main message is historically, water is the problem in tropical cyclones. There is a lot of fixation on the category, a lot fixation on wind but, we need people to not just focus on that but also think about the hazards that could be really killing people which is rain and storm surge."
An example of a storm that brought catastrophic flooding to the Carolinas is Hurricane Florence in 2018. The storm weakened to a category 1 storm before making landfall. Even with the lower end rating, the storm stalled and managed to dump over a foot of rain in South Carolina and 20-30"+ in the Pee Dee and Southeastern North Carolina.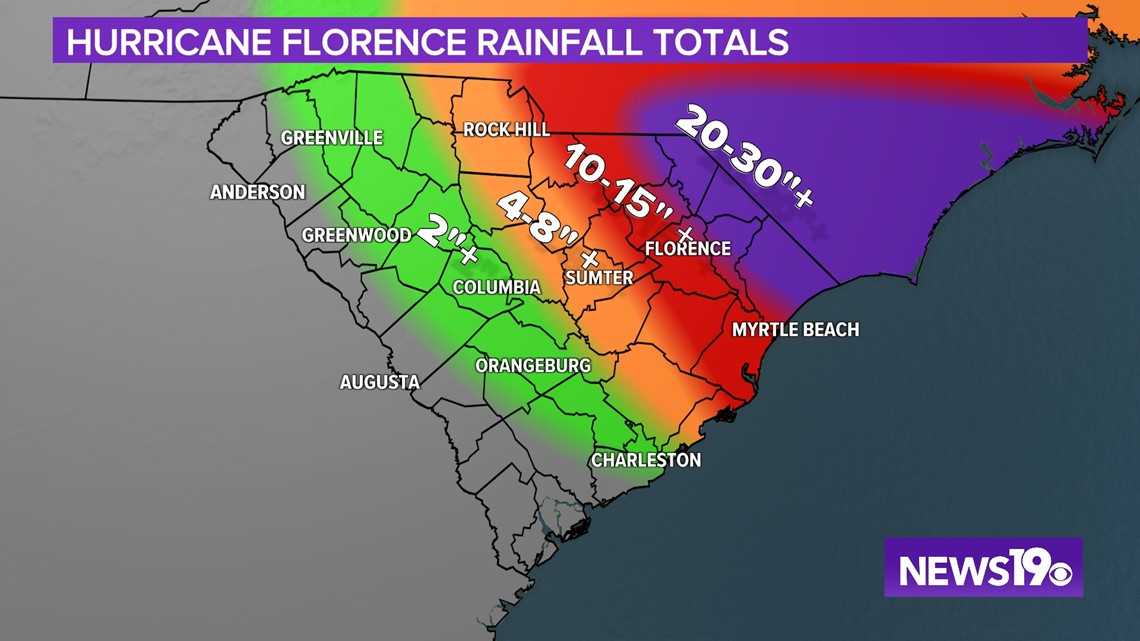 Another situation South Carolina can run into is a storm that make a landfall along the gulf coast but, the remnants moving through the area can bring flooding as well as severe weather. Hurricane Ida was a prime example of this last year,
"Hurricane Ida made landfall in Louisiana as a category 4, it killed way more people in the Northeast due to its flooding rains... the subways were flooded and it was just massive floods. So we had a category 4, catastrophic landfall; great only a handfull of people lost their lives in storm surge flooding, but then we had dozens of lives lost in New England." says Cangelosi.
Later on in the week, we will be talking more about how to actually prepare for these storms through planning as well as emergency kits so make sure to tune into News 19!