COLUMBIA, S.C. — May was a very cloudy month here in the Midlands we did get a picture from Dawn, one of our nighttime weather watchers of the crescent moon over the Midlands.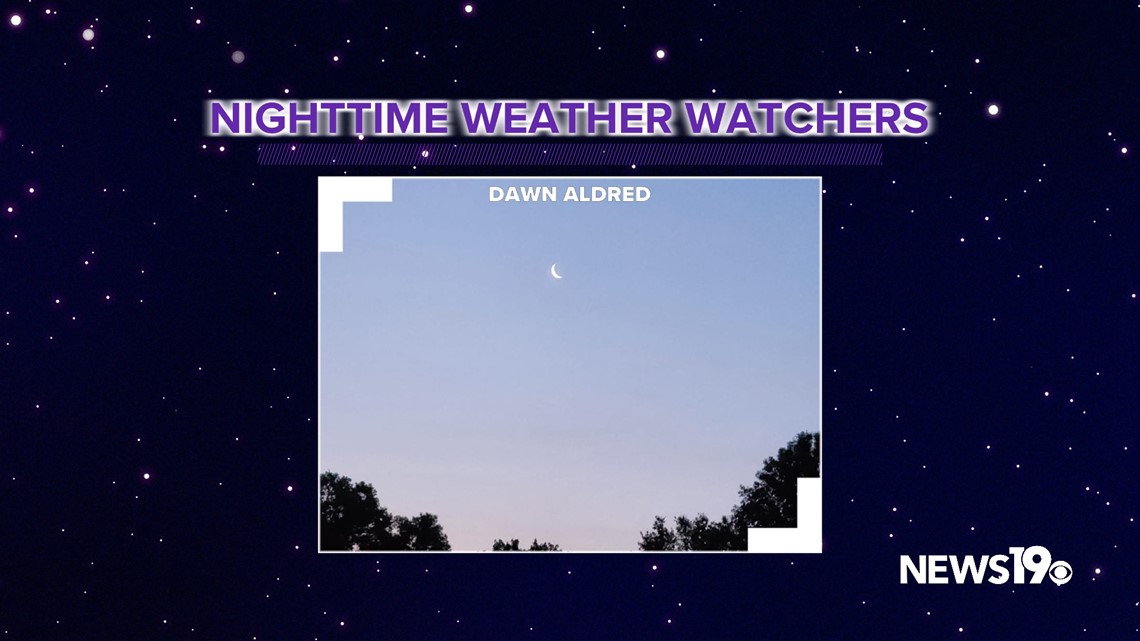 Going into June, the weather is looking a lot better even though our nights continue to get shorter. June 21st is the Summer Solstice which means our nights are only seven and a half hours long for taking a look at the stars. Even with this short amount of time, plenty of planets will be visible in the evenings and mornings. On June 14th, the Moon and Jupiter will be present in our morning sky, a very easy sight to see if you look towards the east before sunrise.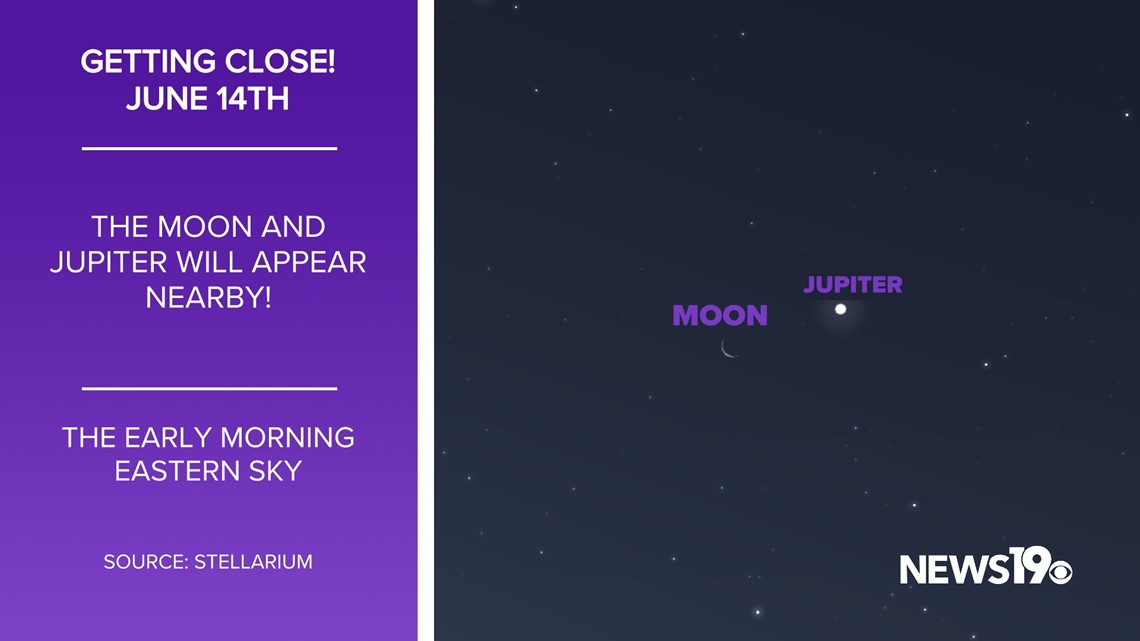 Later during the month on the 21st, the Moon will once again be visible with planets. Right after sunset in the western sky, a crescent moon will be accompanied by the planets Venus and Mars.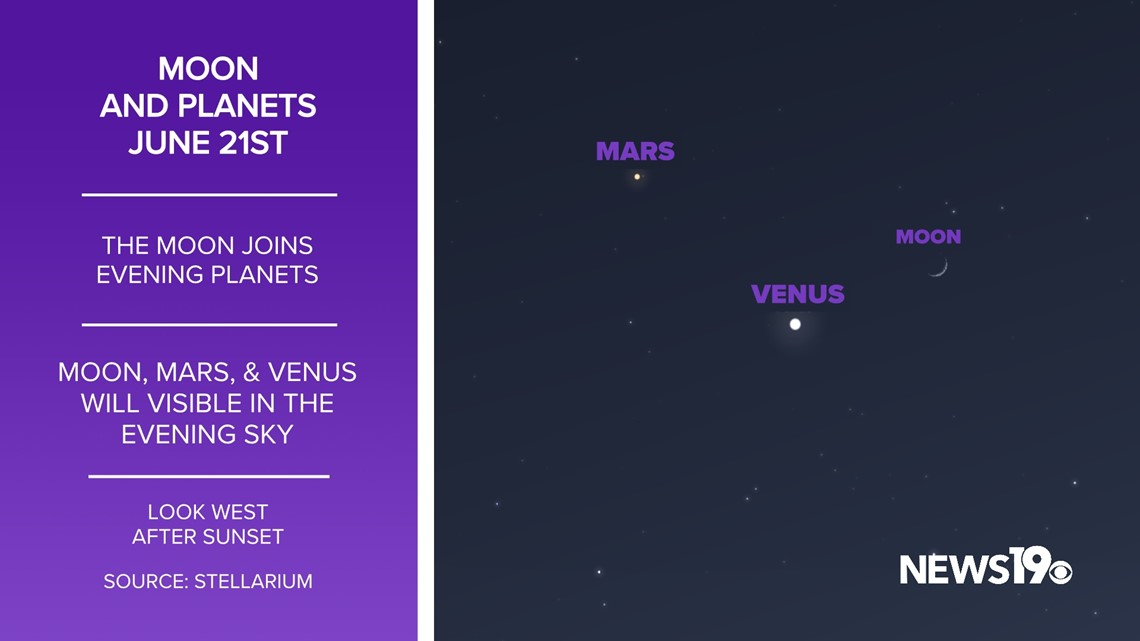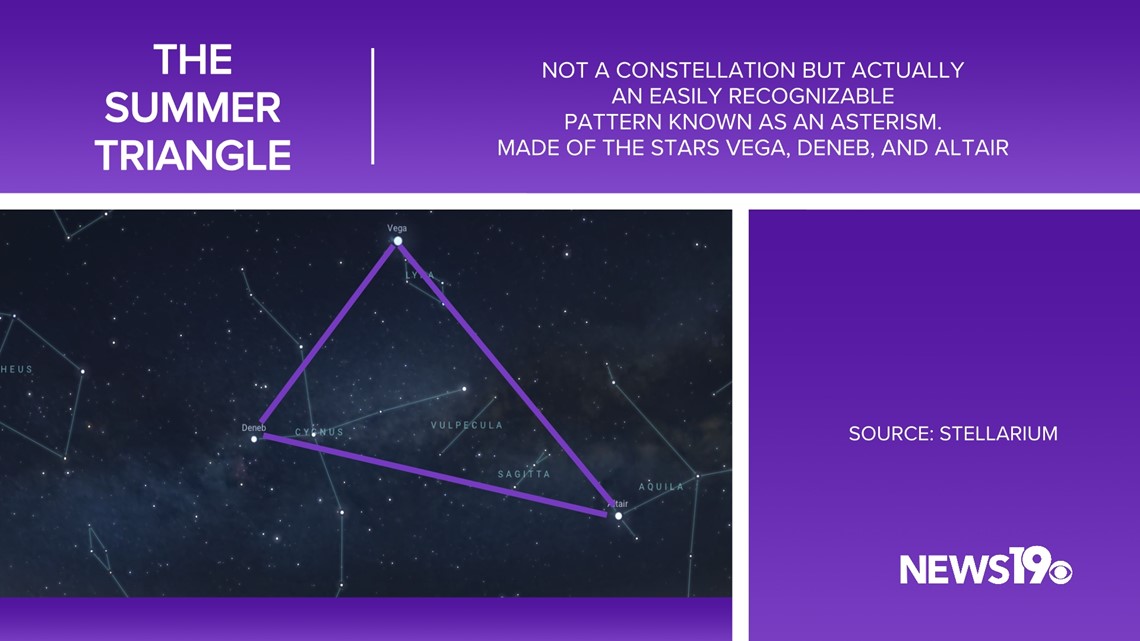 During the entire month, you can view what is known as an Asterism or an easily recognizable group of stars known as the Summer Triangle. These 3 bright stars rise to the east in our evening skies and are easily seen through July.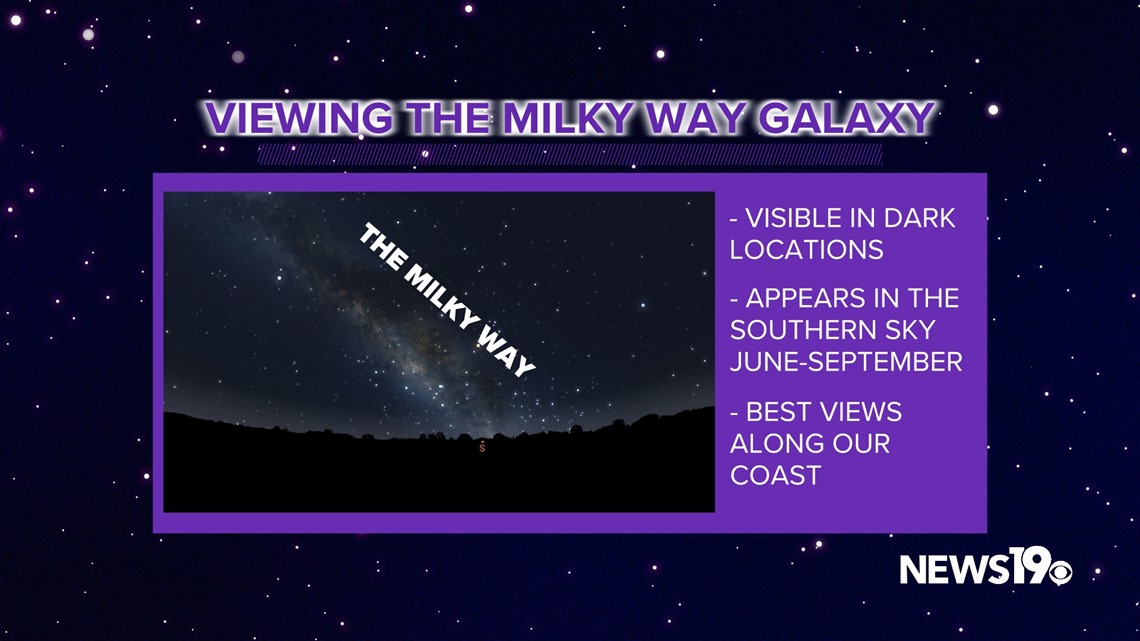 You can also take a look at our cosmic home, the Milky Way Galaxy starting this month. South Carolina is full of light pollution due to all of our cities but if you are heading to the coast it is just dark enough that you can view our home in the Universe.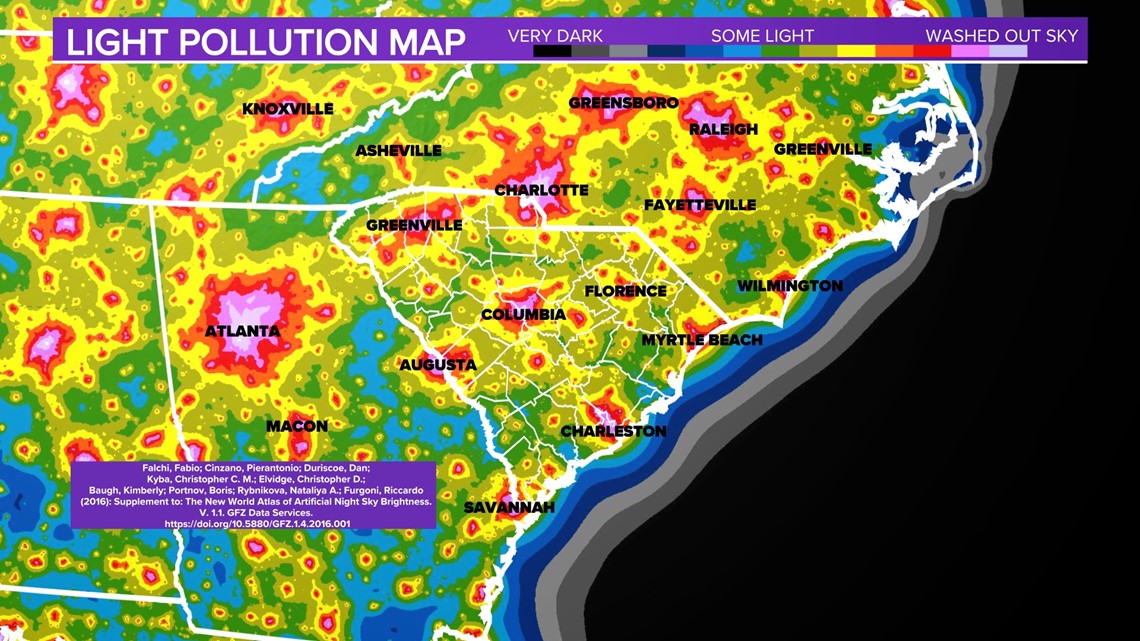 Places like Folly Beach or Edisto provide great views of the southern sky of the Galactic core which will appear milky white in the sky. These views are visible through September and it is important to make sure the Moon isn't near its full faze because it will wash everything out.
The best news with all of the sights we have talked about is that the weather looks to be cooperating this month. Clear skies will be plentiful as we go through mainly the first half of the month.