MYRTLE BEACH, S.C. — "We were in a where there is quite a bit of sand being bulldozed up and trucked in and being placed back to give elevation in front of some buildings, that's kinda a sort term solution."
While beaches are a fun place to visit and relax they serve a more important role when it comes to protecting the coast. That's why Paul Gayes with the Executive Director of the Burroughs and Chapin Center for Marine and Wetland Studies at Coastal Carolina University led a team that used drones and Lidar sensors to map the coast to detect beach erosion and land loss.
The goal of collecting this data is to record which parts of the South Carolina coast were impacted the most by coastal erosion from Hurricane Ian. While the team says they have more data to collect, they say that what they have gathered already shows a clear picture of some of the impacts in and around the Myrtle Beach.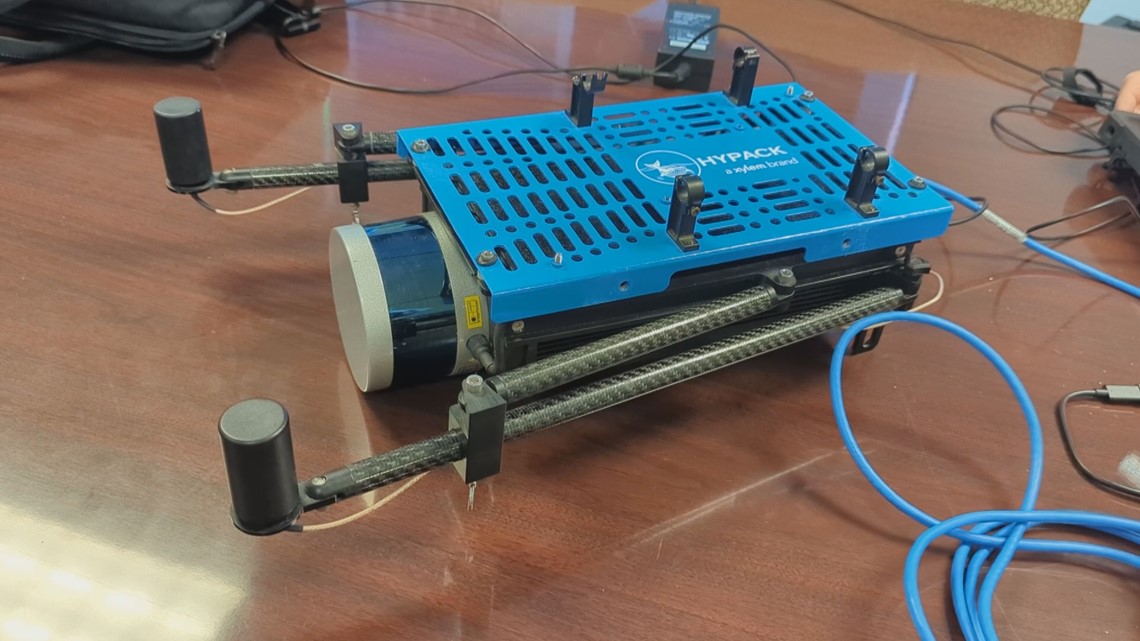 One of the main reasons for doing this is protecting the already vulnerable coastline from future storms. Features like sand dunes play a vital role in protecting our beach communities. When the 6-7 foot storm surge flowed into portions of the Grand Strand on Friday, years of restoration was wiped away in the matter of hours.
Why are sand dunes so important? Gayes says they are the first line of defense when it comes storm surge.
"It makes the water shallower, it puts bar structures into they system to break up that wave energy so it kinda acts like a shock absorber by sacrificing itself and putting sand into the active system"

This along with the erosion of beaches makes the task of deciding where and how to restore the coast that much more important. That's where Gaye's team of scientists gathering billions of points of data comes into play, they can figure out the most at-risk parts of the coast.
Using this research, federal and state entities can work on restoring the coast in preparation for the next storm; something that seems to be happening a bit more often lately. With recent storms like Hurricane Matthew, Florence, Isaias, and now Ian all causing beach erosion and flooding, the question of climate change comes into play.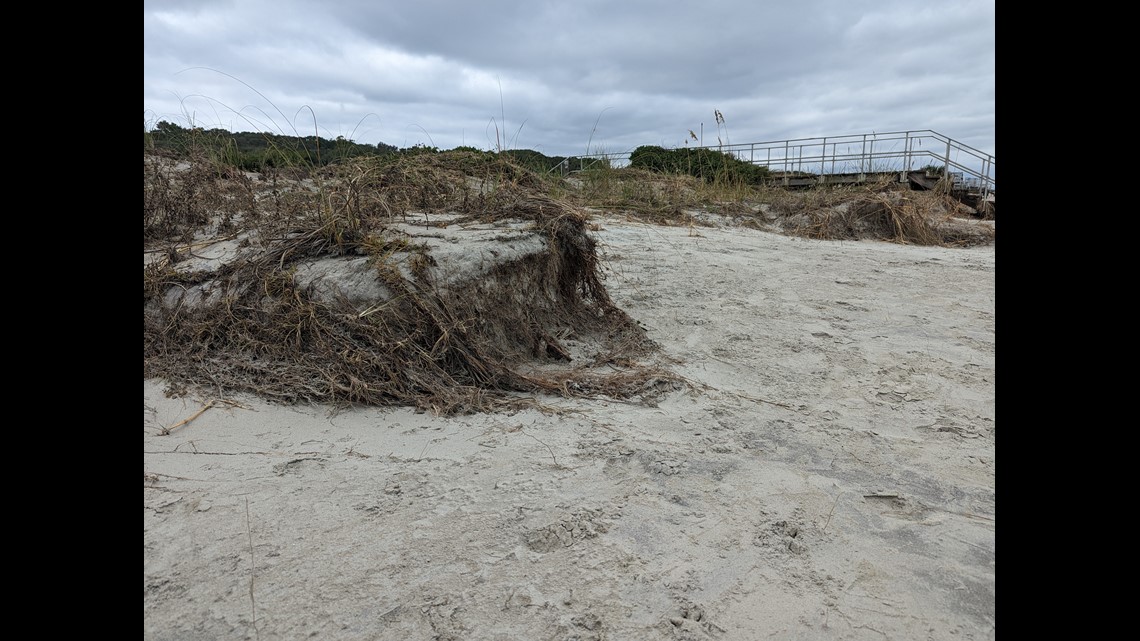 Gayes says while we cannot directly tie hurricanes to climate change other issues such as the rising sea levels along our coast will mean we have to tackle all of these issues in new ways to keep up.
"I think that might be an indication to us that the strategies are evolving. We aren't able to do it in this nice, organized, every decade kinda thing. We are starting to see it on a more chronic basis."