CHARLESTON, S.C. — Hurricane season is in full swing--and a lot earlier than expected. And we're expected to see an active season in 2020 through October.
The Know Your Zone maps pinpoint your location along the South Carolina coast. Residents and vacationers need to know which zone they are in as state and local authorities will announce evacuations by the predesignated zones.
The SC coast is divided in to three regions:
North Conglomerate: Horry/Georgetown zones A, B, and C
Central Conglomerate: Charleston zone A; Charleston/Berkeley zone B; Charleston zone C, Dorchester zones D, E, and F; Berkeley zones G, H, and I
Southern Conglomerate: Colleton/Beaufort/Jasper zone A; Colleton/Jasper zone B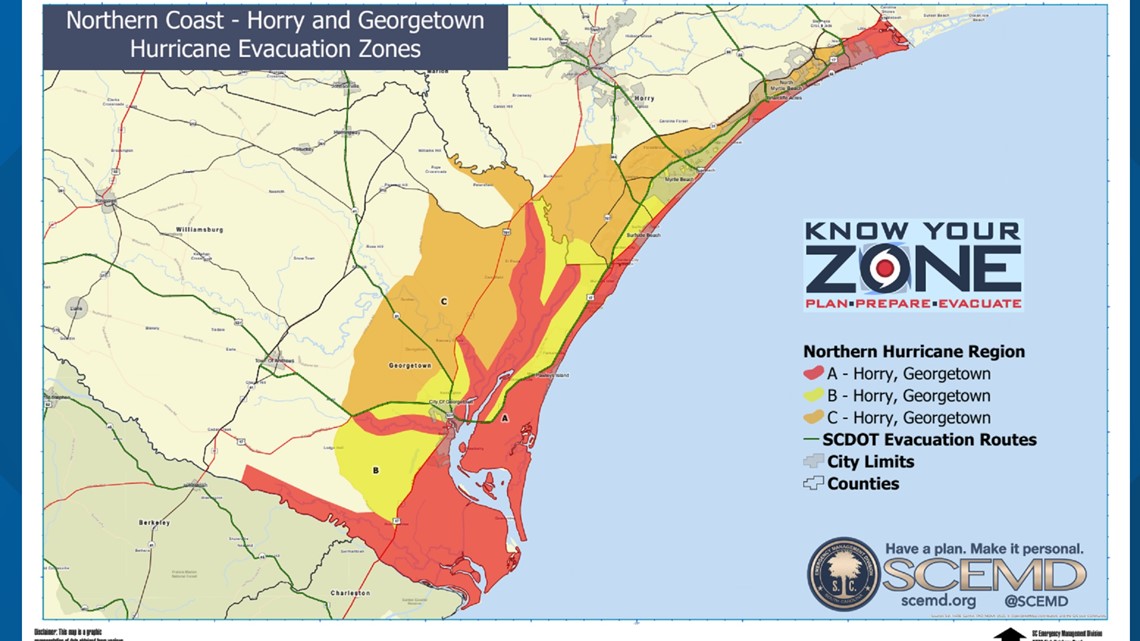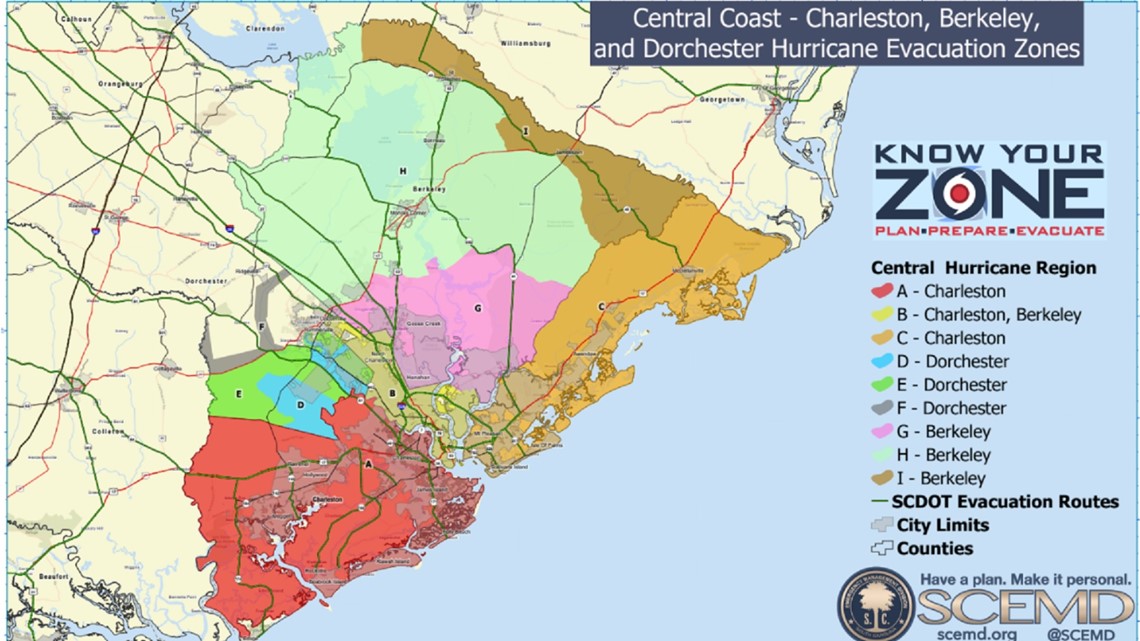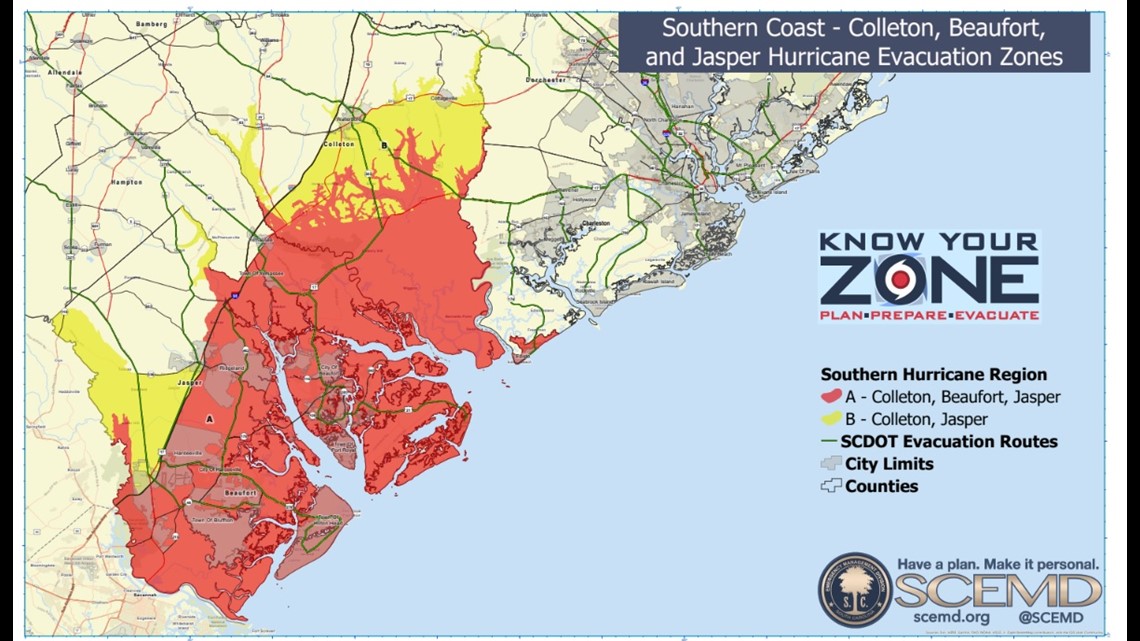 Residents can know their zone instantly using the SC Emergency Manager mobile app, simply by sharing their location.
After an evacuation order is declared, SCDOT hurricane evacuation routes are marked with blue road signs.