COLUMBIA, S.C. — Hurricane Lee continues to gain strength. Rapid intensification is expected to begin later today, and Lee is forecast to become a major hurricane by early Friday.
Lee did not get much stronger overnight, but intensification will likely restart today. Satellite images show an eye feature appearing within the dense clouds in the center, as well as fragmented bands that are now filling in around the center. A more well-defined storm is starting to develop, and Lee will thus begin to get stronger.
The hurricane was located about 965 miles east of the northern Leeward Islands. It had winds of 80 mph, along with some stronger gusts. Hurricane-force winds extend outward up to 15 miles from the center, and tropical storm-force winds extend outward up to 90 miles. It was moving west-northwest at 13 mph.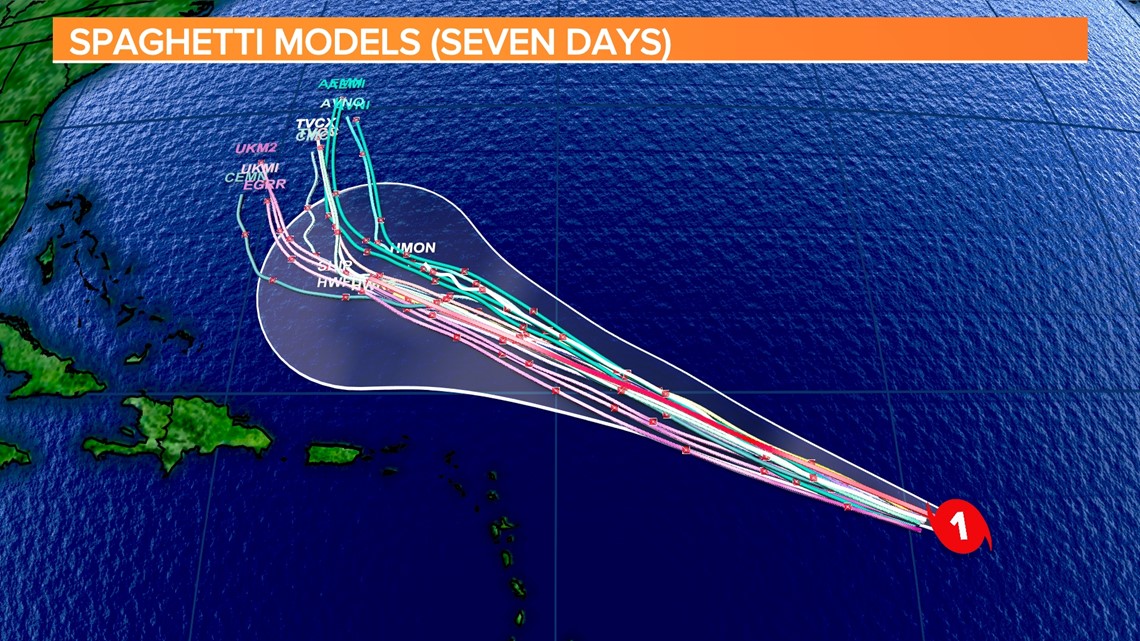 During the last few hours, the hurricane has slightly turned to the north. Lee's steering pattern is straightforward. A subtropical ridge to the north of the hurricane will likely steer the system west-northwestward over the next few days, but forward speed will likely slow late this weekend and early next week.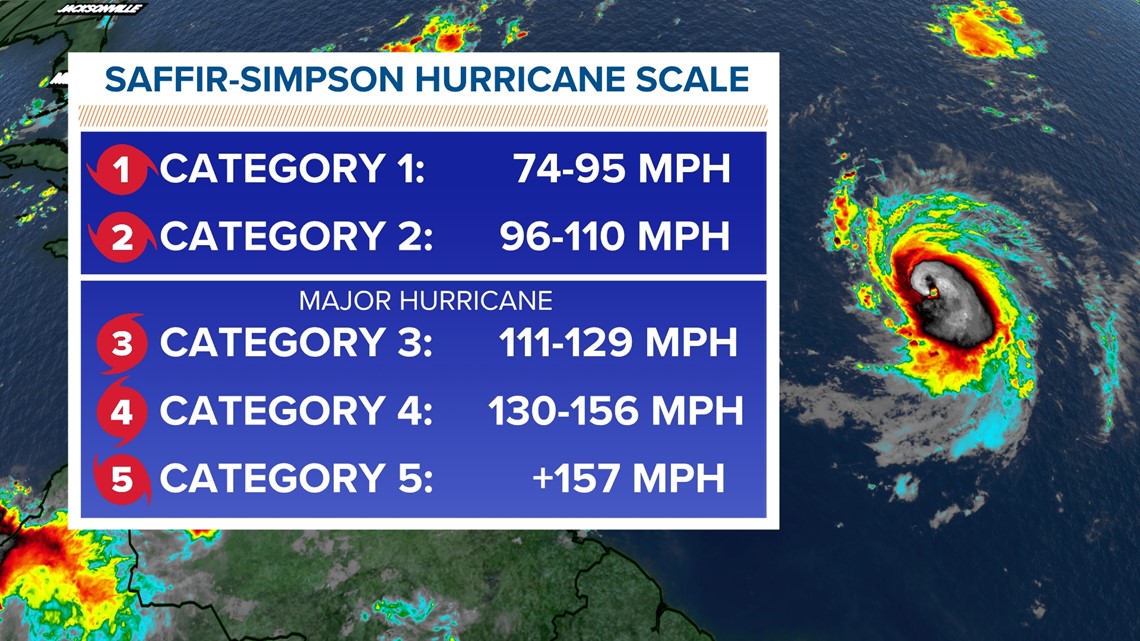 This cycle, the models have changed little, and there is growing confidence that the core of Lee will pass north of the northern Leeward Islands. However, those with interests in those areas should keep an eye on Lee's forecasts.
Lee's wind field is expected to expand as it gradually gains latitude and strength. This is expected to result in a large area of high seas extending well beyond the system's core.
There is another area in the tropics worth watching. This one is in the eastern Atlantic.
Showers and thunderstorms continue to organize with a low-pressure system over the eastern tropical Atlantic near the Cabo Verde Islands.
Conditions are generally favorable for further development, and a tropical depression will likely form over the next day or so as the disturbance moves west-northwest. The NHC is giving this area a 90% chance of further development.