COLUMBIA, S.C. — The official start of hurricane season is not until June 1, but the Atlantic hurricane season could start early this year.
The National Hurricane Center is monitoring one area in the Atlantic for possible tropical development. The NHC is watching an area of showers and storms associated with a broad area of low pressure. The low is located several hundred miles northeast of the central Bahamas.
Strong upper-level winds and dry air is forecast to keep the system from developing as it moves towards the north-northeast at 5 to 10 mph over the southwestern Atlantic over the next few days. The hurricane center gives this a 10% chance of further development over the next two days.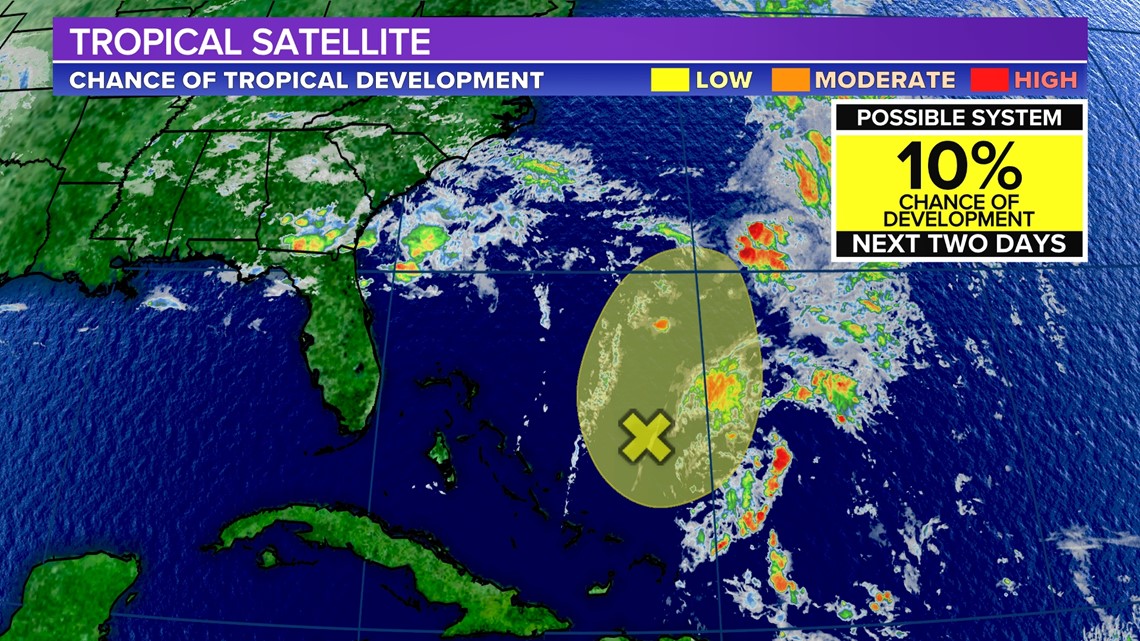 A stalled front off the coast of the southeast will be the focus point of another system that may develop and impact the beach weather for the holiday weekend.
The American and European forecast models are indicating a low pressure system could develop this week and move north-northwest over the weekend.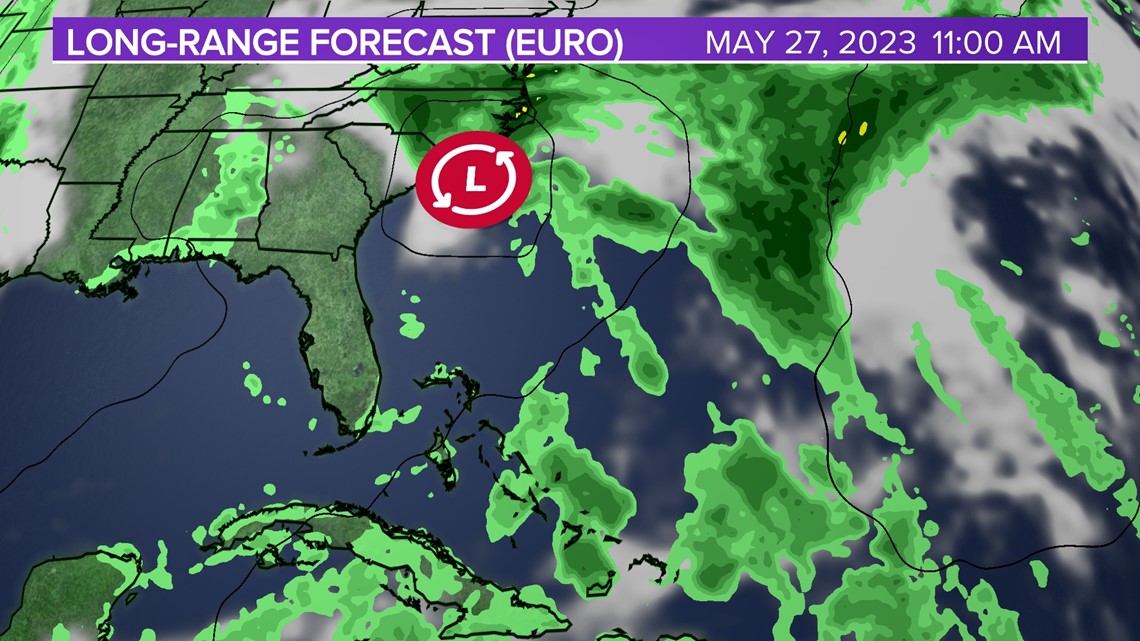 The National Hurricane Center is currently not officially watching this area yet, but that may change as we go through the week.
As far as our weather in the Midlands is concerned, rain at this time with this low looks to be found mainly along the coast, with winds out of the northeast keeping us cool and dry.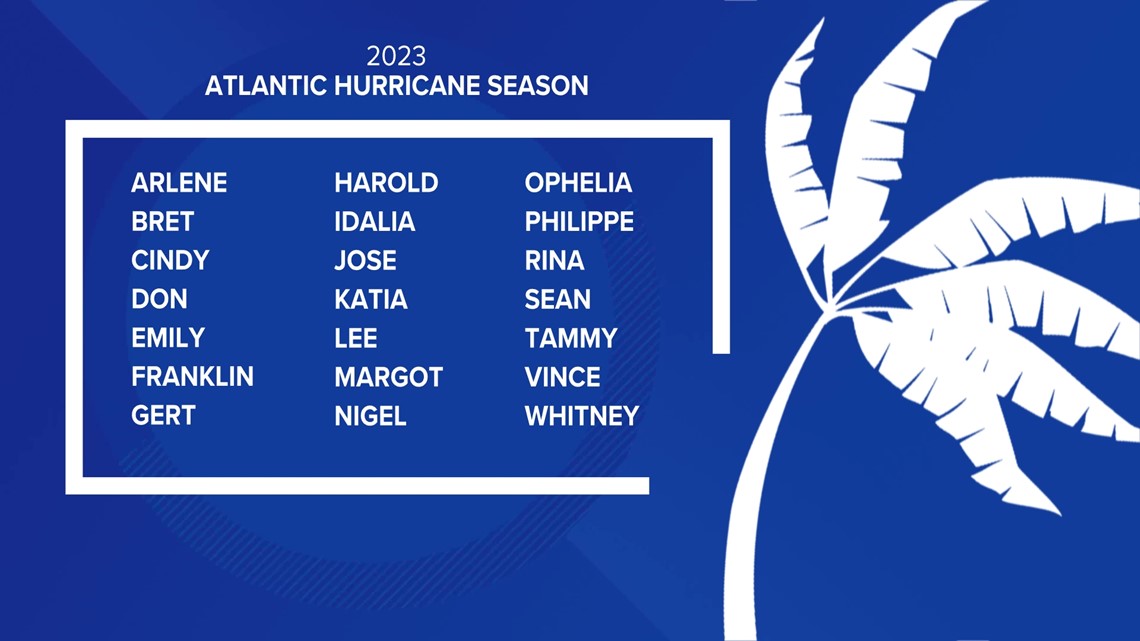 Dewpoints this late in spring, typically start to creep up towards the humid range, but with the northerly flow in place, it looks like we will be very dry for this time of the year.
That means, all things considered, we should be dealing with very comfortable weather at this point of May during the next seven days here in the Midlands.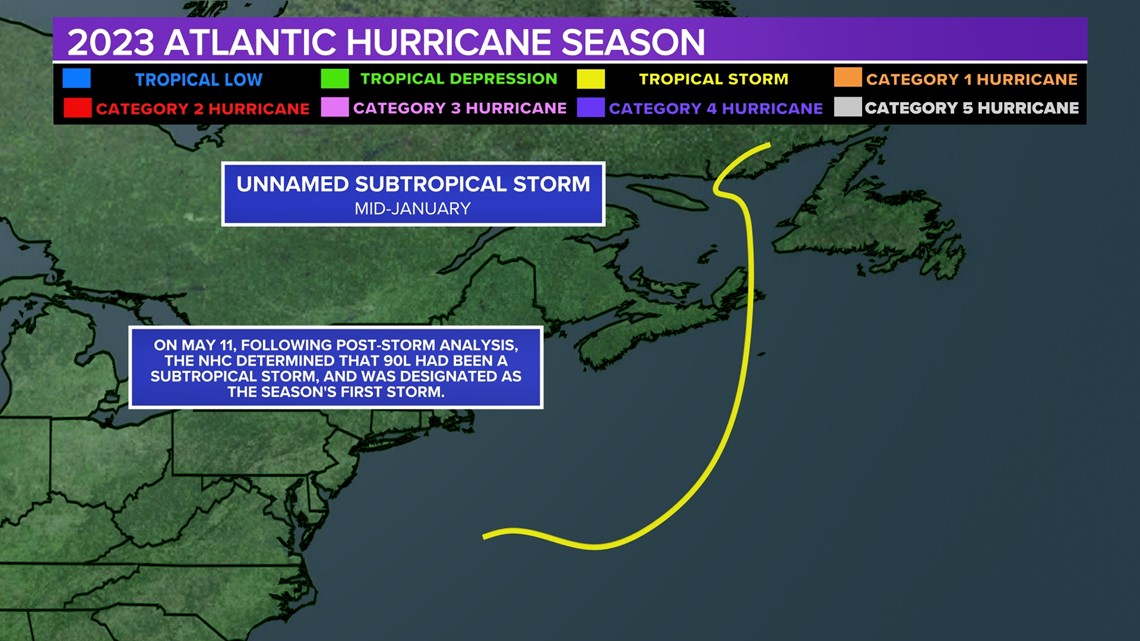 In the Atlantic, hurricane season officially runs from June 1 to November 30 each year. However, storms can occasionally form outside of these dates.
It is important to stay informed and follow the guidance of local authorities and meteorological agencies during hurricane seasons to ensure your safety and preparedness.