COLUMBIA, S.C. — Tropical Storm Elsa continues to bring rain and wind to Cuba and is on track to bring tropical storm conditions to the Florida Keys and west coast of the sunshine state earlier this week. Elsa will weaken as it moves inland, but rain and a few gusty thunderstorms are possible Wednesday evening through Thursday morning as the storm passes over South Carolina.
As of 5 PM update from the National Hurricane Center, Tropical Storm Elsa had sustained winds of 50 mph and was moving to the northwest at 14 mph. The storm's center has moved ashore onto the island of Cuba.
Tropical Storm Warnings are in effect for the Florida Keys from Craig Key westward to the Dry Tortugas, and on the west coast of Florida from Flamingo northward to Ochlockonee River, which is in north Florida.
Tropical Storm watches are in effect in Florida west of the Ochlockonee River to Indian Pass, Florida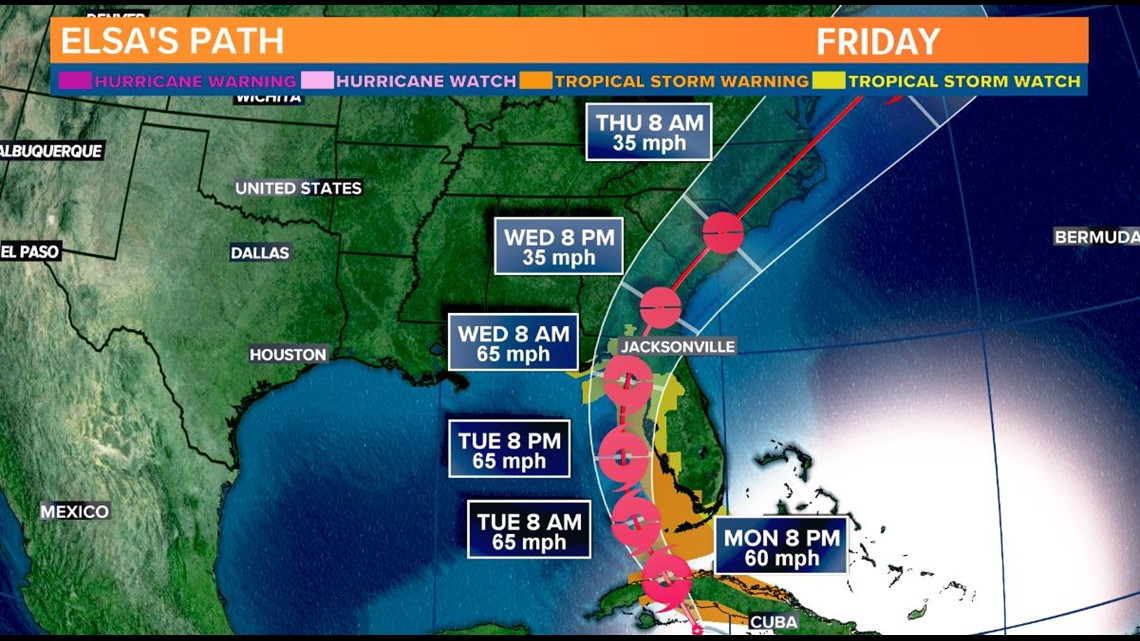 Tropical Storm Elsa has weakened as it moved over Cuba. Iit's expected to be a high end tropical storm with winds of 65 mph as it passes northwest of Key West and moves just offshore of the Tampa Bay area on Tuesday. The storm will make landfall north of Tampa near Cedar Key, FL overnight on Tuesday, and then move inland over North Florida, Georgia, and South Carolina on Wednesday.
In the South Carolina Midlands, scattered showers are possible on Wednesday morning ahead of Elsa with a few peeks of sunshine. Thunderstorms are possible on Wednesday afternoon with tropical downpours expected in the eastern half of the state Wednesday evening and overnight. Rainfall may reach 2-4 inches in these heavier downpours. Most of the rain from Elsa will move out early Thursday morning, but muggy air will remain in place so afternoon showers and thunderstorms are expected for the remainder of the week.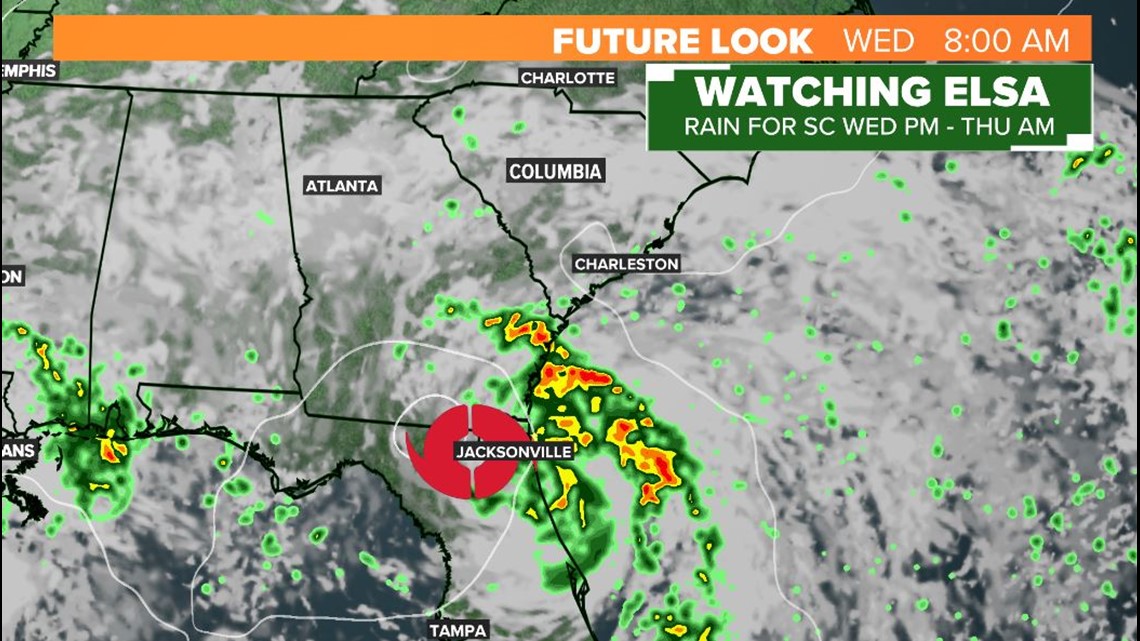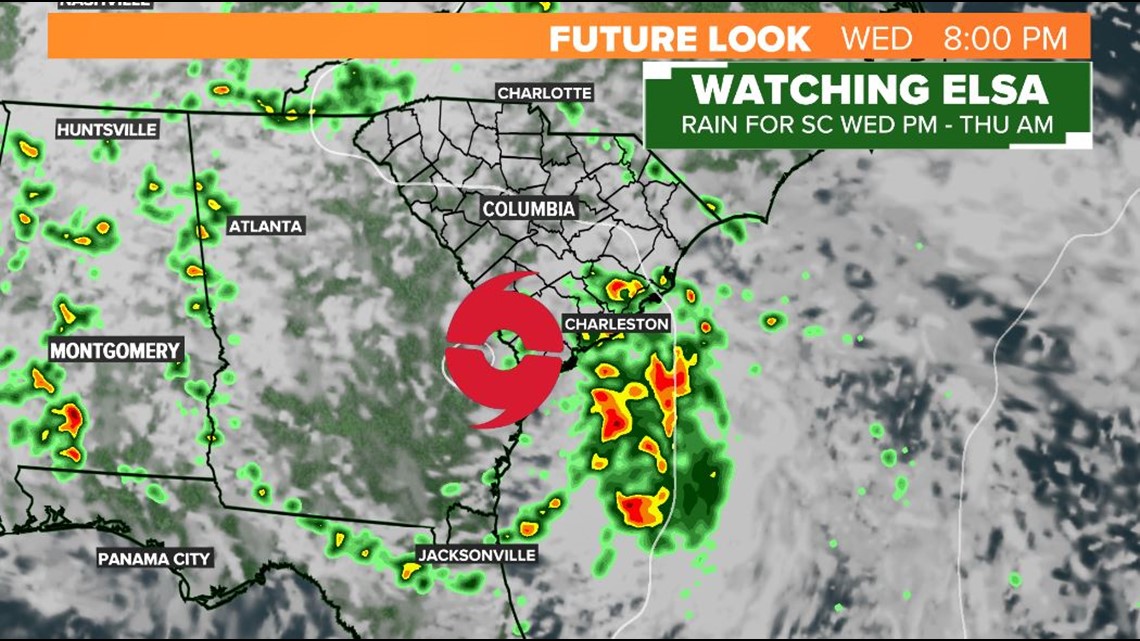 Model guidance brings the heaviest rain from Elsa into the eastern Midlands, but a subtle shift in Elsa's track could move the heavier rain bands into more of the midlands, or send all the heavy rain offshore and bring only showers for the Midlands.
Although a few storms mid-week could contain gusty winds, Elsa is not expected to bring widespread wind to the South Carolina Midlands. Along the coast, a stiff onshore flow will bring rough surf and gusty winds at times starting Wednesday morning and lingering through early Thursday.
Elsa will quickly move off the coast of the Mid-Atlantic on Thursday with limited impacts for the northeast US. There are no other areas of concern in the tropics for at least the next 5 days.