COLUMBIA, S.C. — Tropical Storm Ian is already showing signs of rapid strengthening and is expected to become the second major hurricane of the 2022 season by as early as Tuesday.
Ian was located about 390 miles southeast of the western tip of Cuba. The storm has maximum sustained winds of 65 mph with stronger gusts. It was moving northwest at 13 mph.
A hurricane warning is in effect for Grand Cayman and the Cuban provinces of Isla de Juventud, Pinar del Rio, and Artemisa.
A tropical storm warning is in effect for the Cuban provinces of La Habana, Mayabeque, and Matanzas.
A tropical storm warning is in effect for Little Cayman and Cayman Brac. A watch is also in effect for the tower Florida Keys from Seven Mile Bridge southward to Key West, including the Dry Tortugas.
A tropical storm watch is in effect for the west coast of Florida from Englewood southward to Card Sound Bridge, which includes Florida Bay.

The center of Ian is forecast to pass near or west of the Cayman Islands early Monday. Ian will then move over western Cuba Monday night and early Tuesday and emerge over the southeastern Gulf of Mexico on Tuesday.
Maximum sustained winds are near 45 mph with higher gusts. Rapid strengthening is forecast to begin Monday. Ian is expected to become a hurricane Monday and reach major hurricane strength by Tuesday.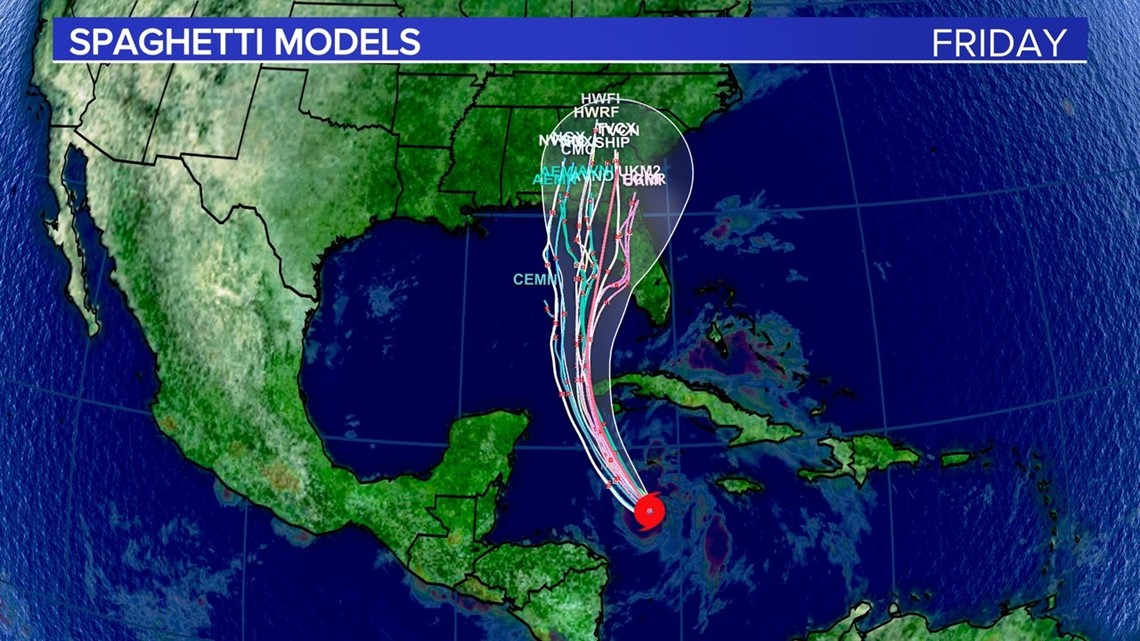 Ian is expected to remain a major hurricane when it moves northward across the eastern Gulf of Mexico during the middle of the week, but uncertainty in the long-term track and the intensity forecast is higher than usual.
Regardless of Ian's exact track and intensity, there is a risk of dangerous storm surge, hurricane-force winds, and heavy rainfall along the west coast of Florida and the Florida Panhandle by the middle of the week
Residents in Florida should ensure they have their hurricane plan in place, follow any advice given by local officials, and closely monitor updates to the forecast.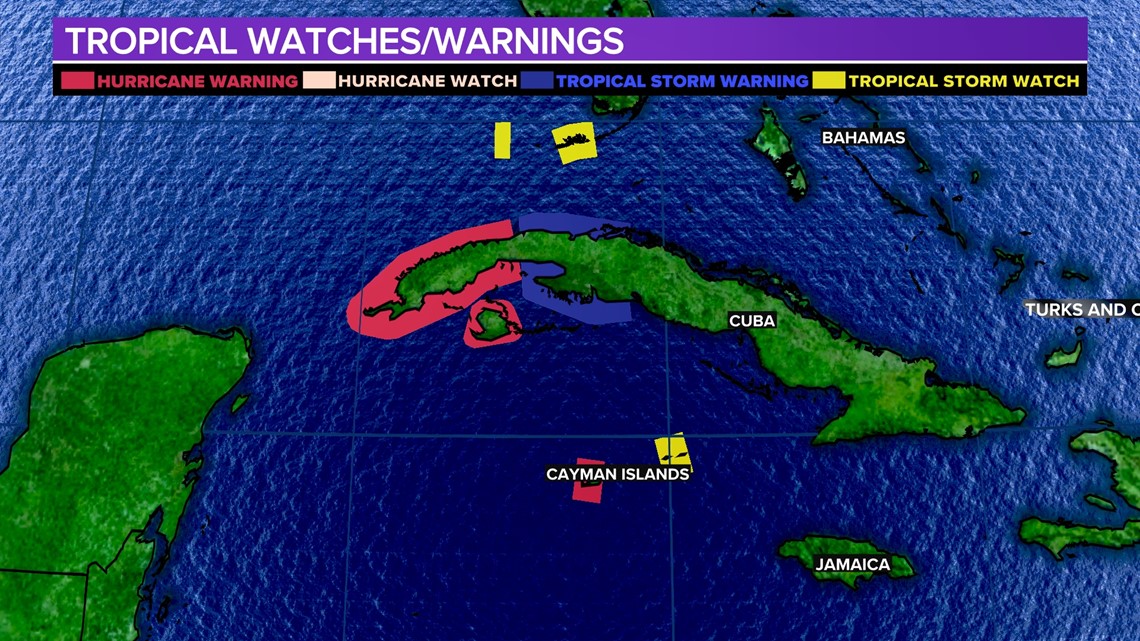 It is too early to know the exact timing or impact Ian will have on the Midlands. Small changes in the intensity and track to the storm can lead to big forecast changes.
Right now, it looks like heavy rainfall is likely overnight Thursday through early Saturday, but this is subject to change.