COLUMBIA, S.C. — A broad, non-tropical area of low pressure located east of Florida's northeastern coast and an associated frontal boundary off the coast of the southeastern United States are causing a large area of disorganized showers and thunderstorms.
The low is unlikely to develop into a subtropical or tropical cyclone because it is expected to remain frontal and move northward and inland over the Carolinas over the weekend. Gusty winds and dangerous surf and rip currents are expected along portions of the southeastern United States coast through Sunday. Over the next few days, heavy rain is expected in parts of the Carolinas and Virginia.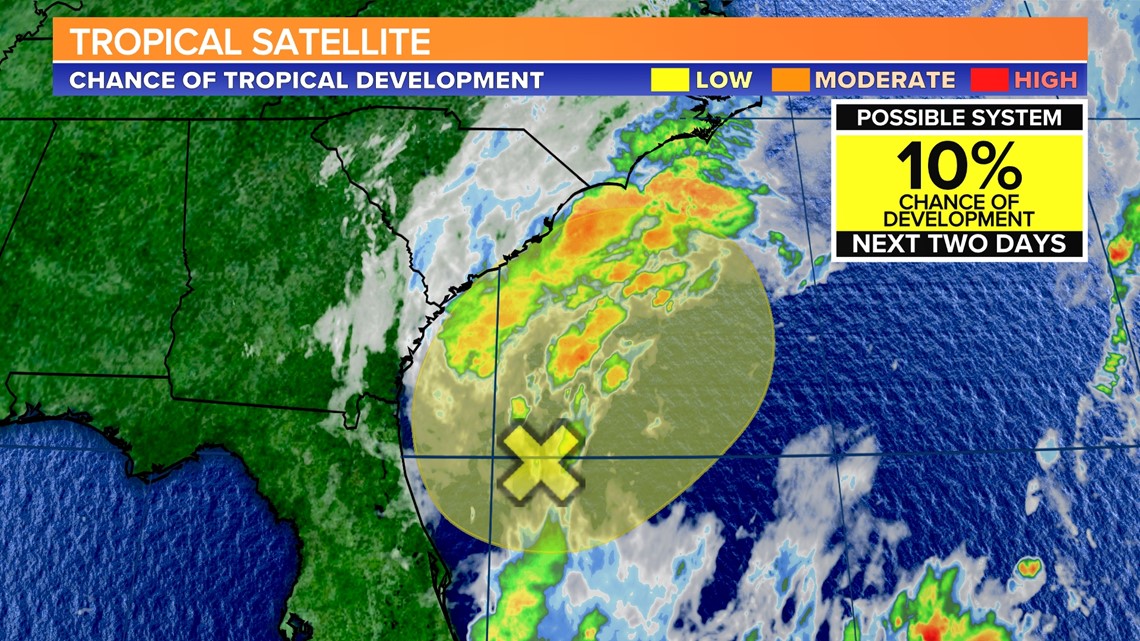 Officially, the National Hurricane Center only gives the low pressure system a 10% chance of further development, but the impacts on the Midlands will likely be about the same as a weak tropical system on Saturday.
The Midlands will be under a lot of cloud cover today. High temperatures will be lower than yesterday. Look for afternoon temperatures to top out in the lower to middle 70s this afternoon.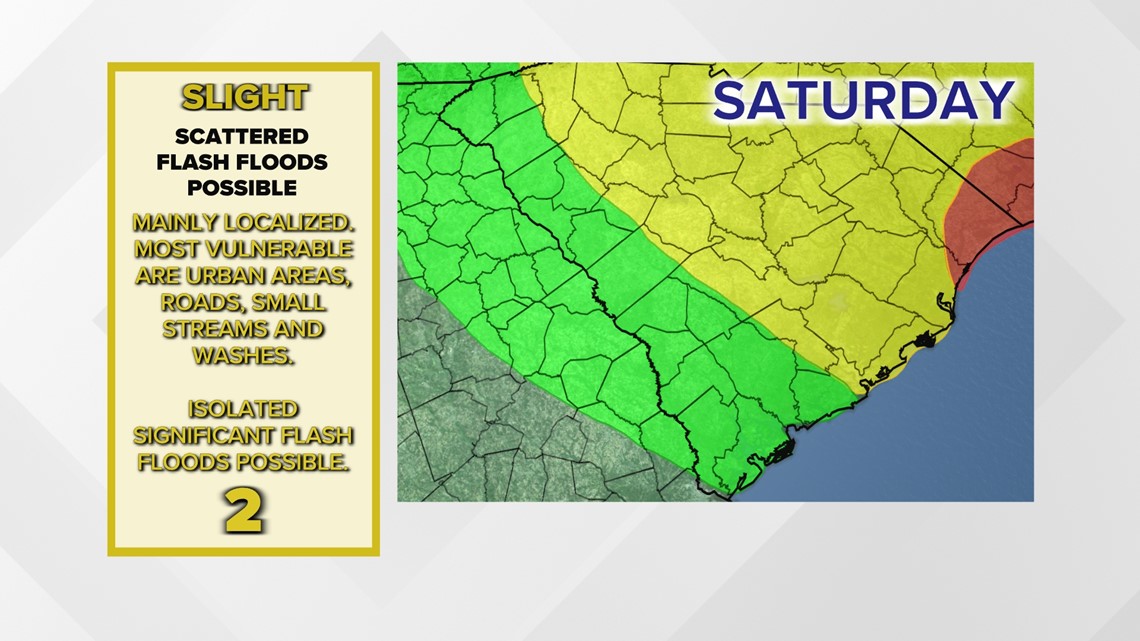 Rain will spread across the area tonight. Showers, along with some heavy downpours, will be likely Saturday. The Weather Prediction Center has most of the Midlands under a slight risk for flash flooding (category two of four).
Scattered flash flooding is possible Saturday, mainly in the vulnerable areas that have drainage problems and the typical areas that flood.
It will be a very breezy day. Winds will be out of the northeast at 15–25 mph, along with some stronger gusts. A lake wind advisory is in effect from 11 p.m. tonight through early Sunday morning.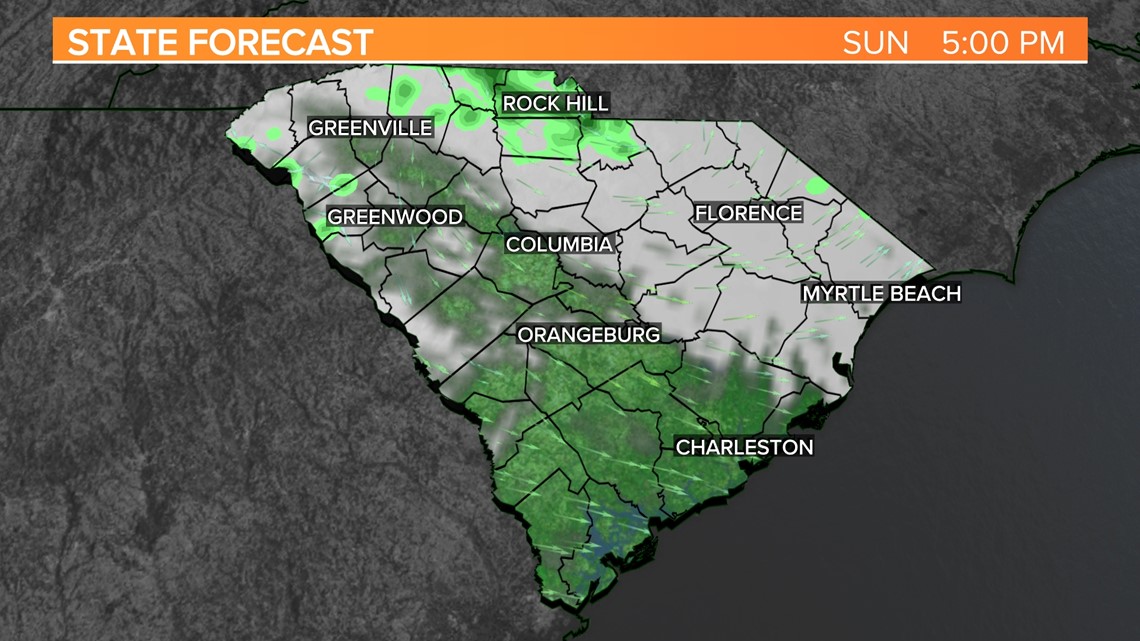 Temperatures will be very chilly Saturday, with high temperatures likely struggling into the lower 60s. The record minimum-maximum temperature for Saturday is 66 degrees. That record was set in 1901.
The rain will gradually decrease on Sunday. We may even get a little sunshine before the day is done. The highs will still be below normal. Temperatures are expected to climb into the lower 70s.
We cannot rule out a shower or storm on Memorial Day. High temperatures will be in the middle 70s.