COLUMBIA, S.C. — For the first time since 2017, we have seen no named hurricanes for the month of June and July. Seems like we have been pretty quiet, and you'd be right. But looking at the wider picture our hurricane season is right on track. By August 3rd our average number of named storms sits right at 3, in 2022 we are right there, 3 named tropical storms so far this year. Things do begin to pick up though statistically speaking over the coming months. June and July typically only account for 20% of our named storms. While the rest of the season is a whopping 80%. Forecasts indicate though August could remain quiet to start off.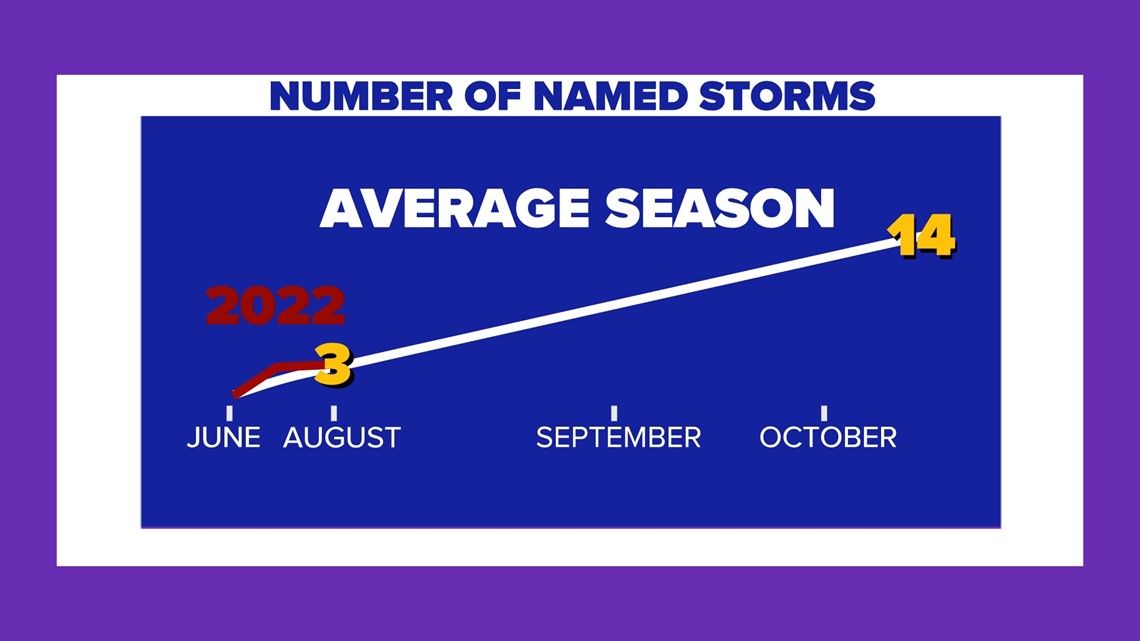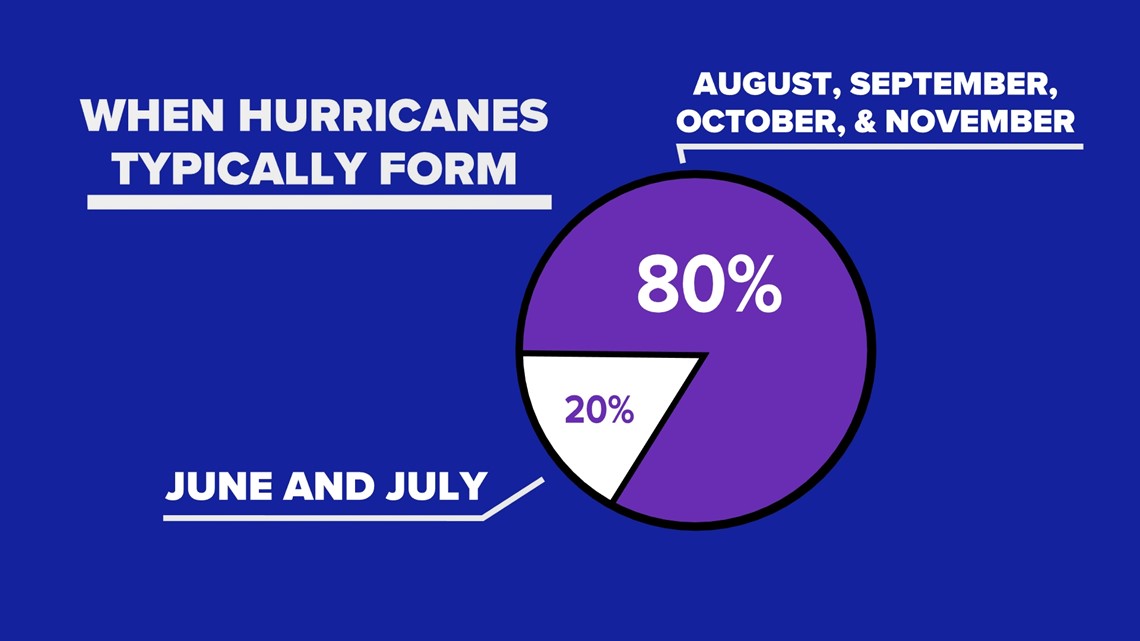 To explain why things have been quiet and may continue that way is all due to sand. Not normal beach sand but desert sand from the Sahara Desert in Africa. This Desert that stretches hundreds of miles, sees storms and winds that pick up the fine sand in the region and moves it high up into the atmosphere.
This Dust creates what we call the Saharan Dust Layer which can travel thousands of miles as it gets picked up by tropical waves. You can see currently this dust is over a very large portion of the Atlantic Ocean.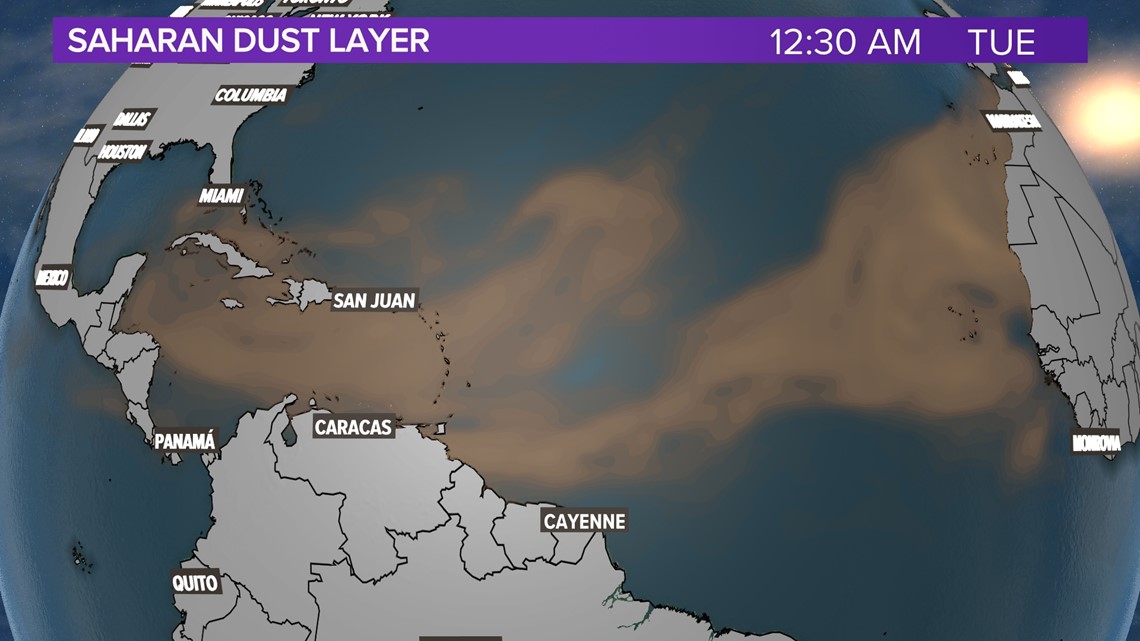 Why does this matter? Tropical systems thrive on moisture, its one of the main ingredients of a hurricane. The Saharan dust, it's the opposite of that, and creates a dry and hostile environment for any storms that try to form.
This dry air is expected to remain in place and will keep things quiet to start off the Month of August according to the latest Tropical Outlook from the Climate Prediction Center.