COLUMBIA, S.C. — Snow in the Midlands. A 7-year snow drought had finally been broken as flakes fell across the region. Looking back at the snow totals we not only saw snow but multiple inches; around 2-3 mainly north of I-20.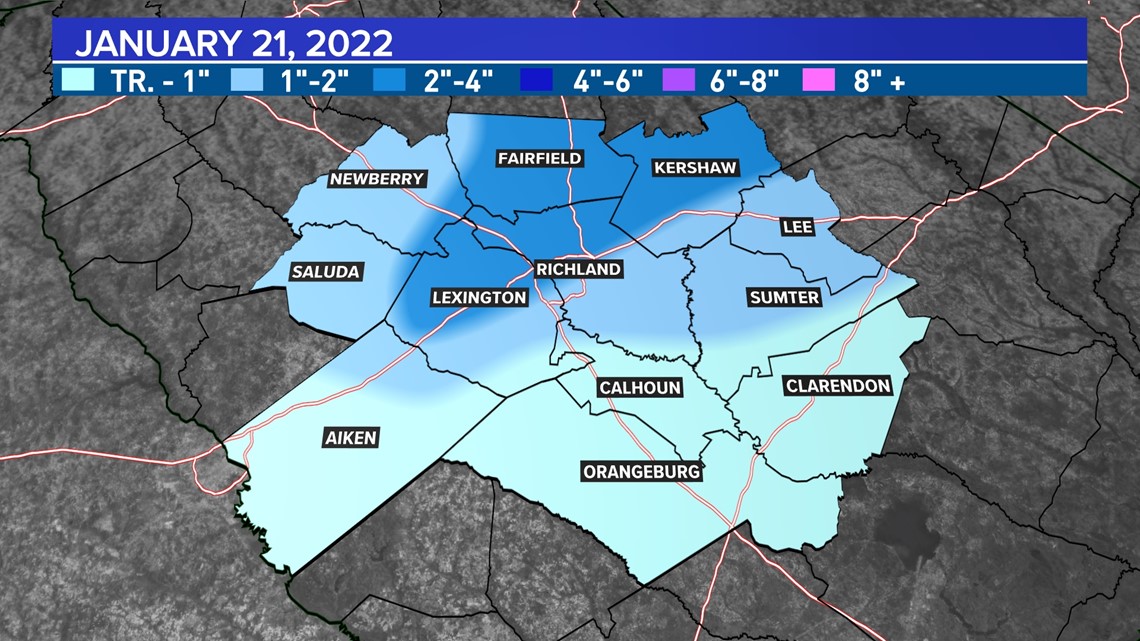 These totals, were nothing compared to our largest snowfalls in the Midlands. The 24 inches of snow in Clarendon county stand as the record for 1 day snowfall in the state. Most of these county records come from the Great Southeastern Snowstorm back in February 1973, that saw most of the Midlands under a foot of snowfall.

Benchmark storms like this aren't the normal in the Midlands though. Taking a look at our total snowfall over the past 30 years, January is our snowiest month in Columbia with February being the only other notable month. Our recent averages show that snow is just hard to come by, with none of these months averaging over an inch of snow.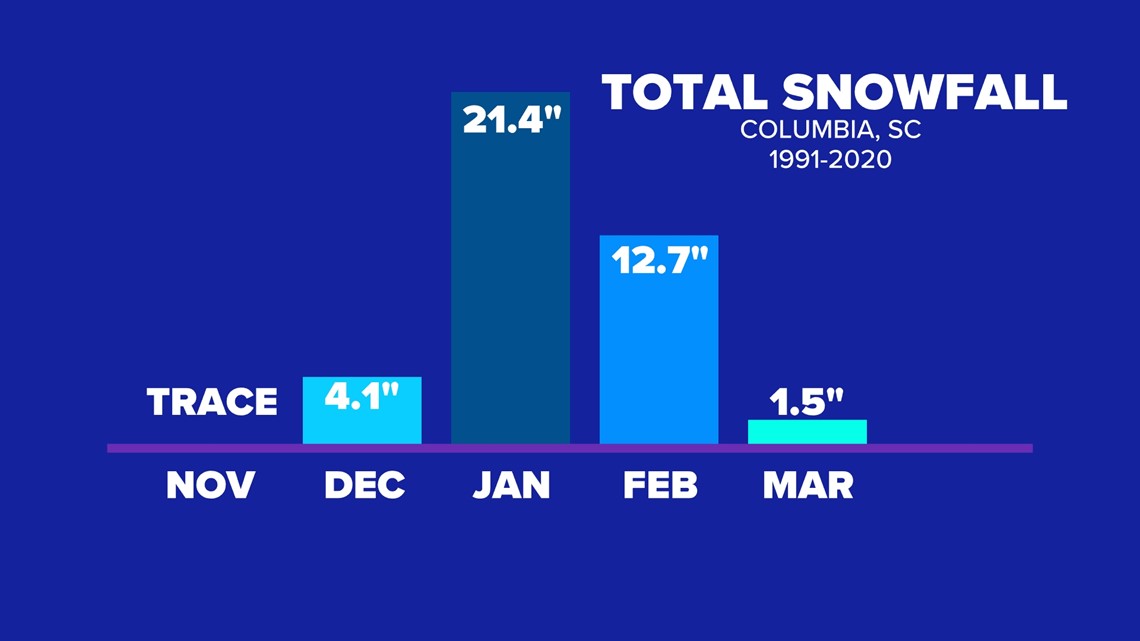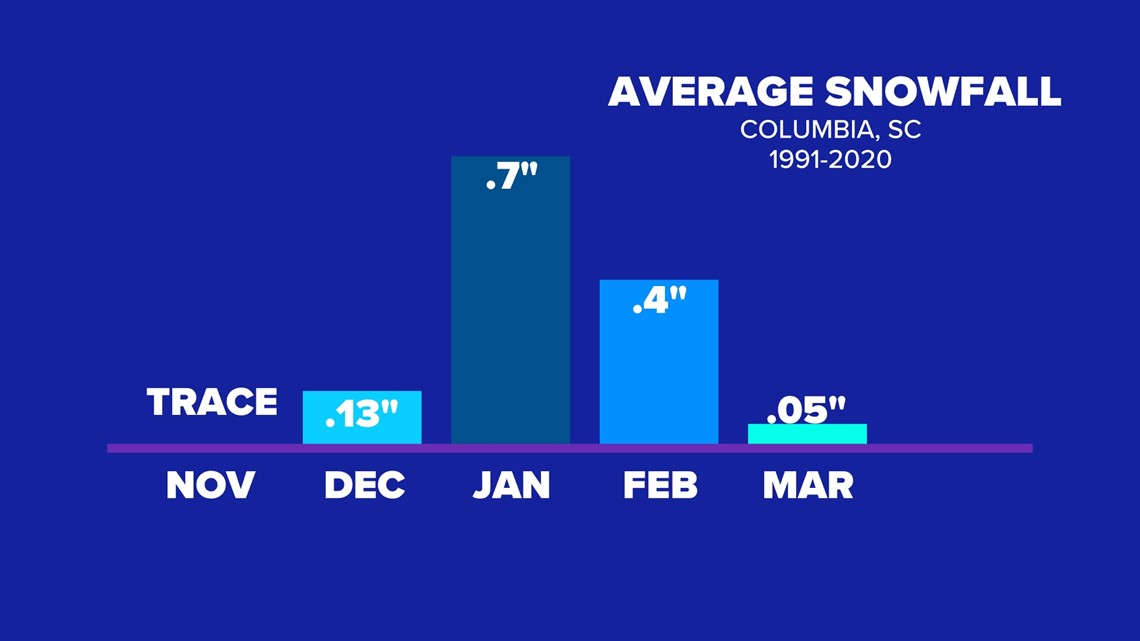 If we do see flakes flying, there is one weather pattern that we typically look for. Winter weather in the Midlands often arrives as a deep trough with cold air directs an area of low pressure along the coast. The moisture and cold air meet and we see wintry weather in the Carolinas. This winter, that combination has been hard to come by. Looking at our weather ahead the storm track is just too far to the north and west for any of the Southeast to see wintry weather. And it may continue like this as we go into February.