COLUMBIA, S.C. — For the last 3 years we have been in a global La Nina pattern, what this means, temperatures off the coast of South America have been running cooler than average. This can typically lead to very warm winters in the southeast U.S. like we are currently seeing but it looks like changes are on the horizon.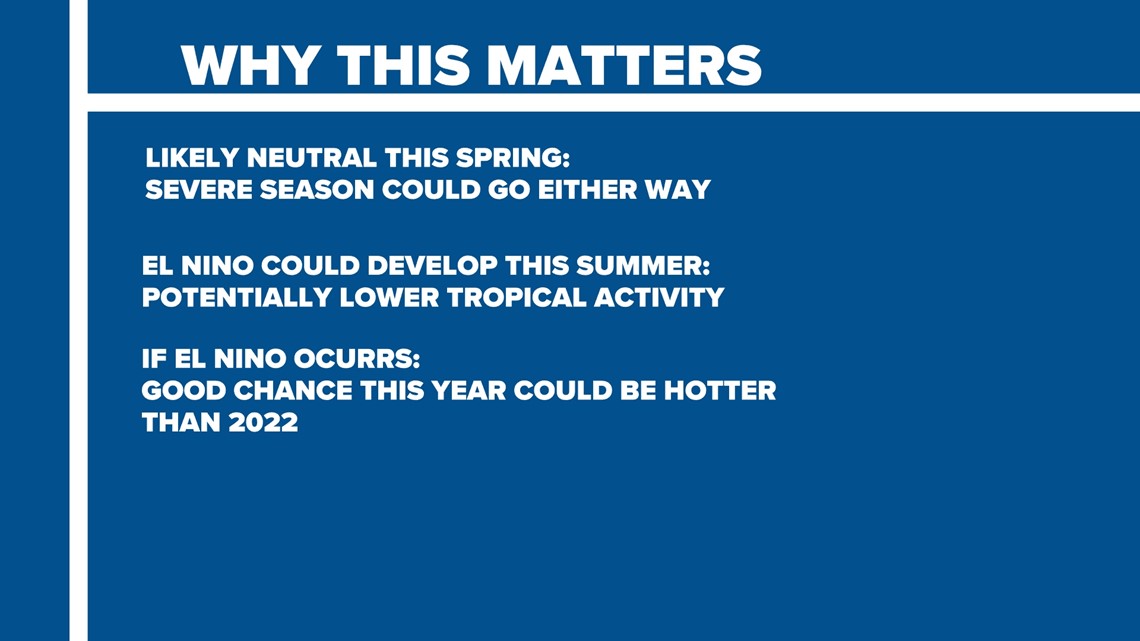 What is our forecast currently calling for ? This spring we are looking at storm chances remaining normal for the severe season. As for this summer, El Nino actually lowers the risk of tropical weather in the Atlantic but could also set us on track to see a hotter year than 2022 globally.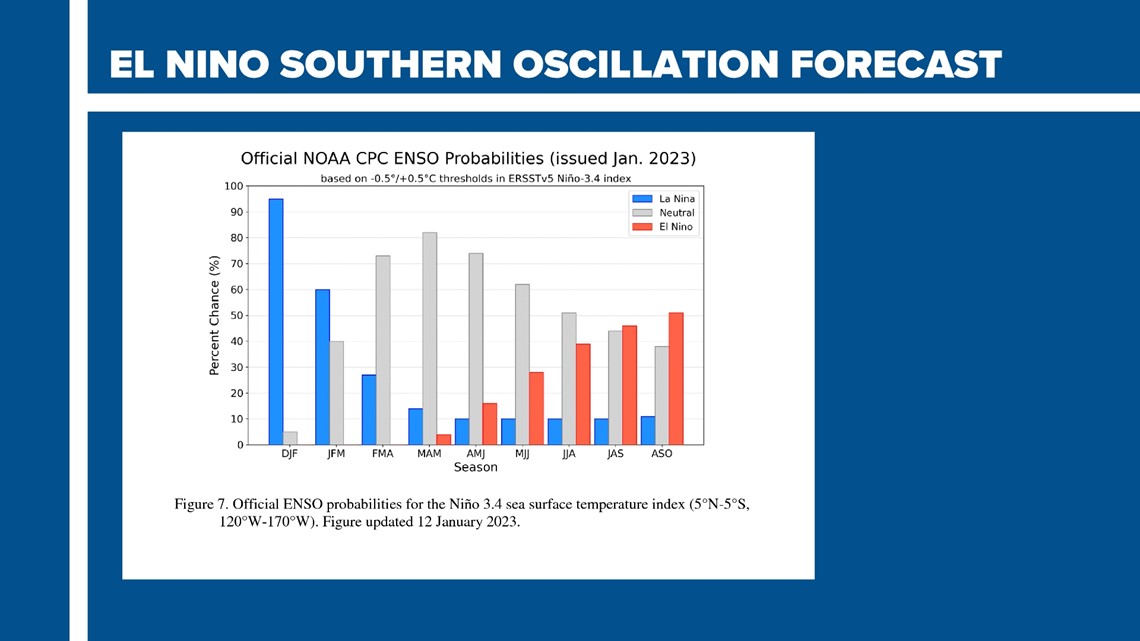 Here is the reasons why, temperatures are beginning to return to normal and NOAA is indicating this in their latest El Nino forecast. It says we will likely be moving to what is called a neutral phase before a possible El Nino develops later this year.
Unlike the cold water, the Neutral phase sees relatively normally conditions this is in stark contrast to an El Nino where Pacific waters actually warm.

These patterns can affect our severe weather season. During La Nina, tornadic weather can trend higher especially in the southern plains.
The opposite can be said during an El Nino pattern where we have a better chance of seeing lower amounts of tornadoes.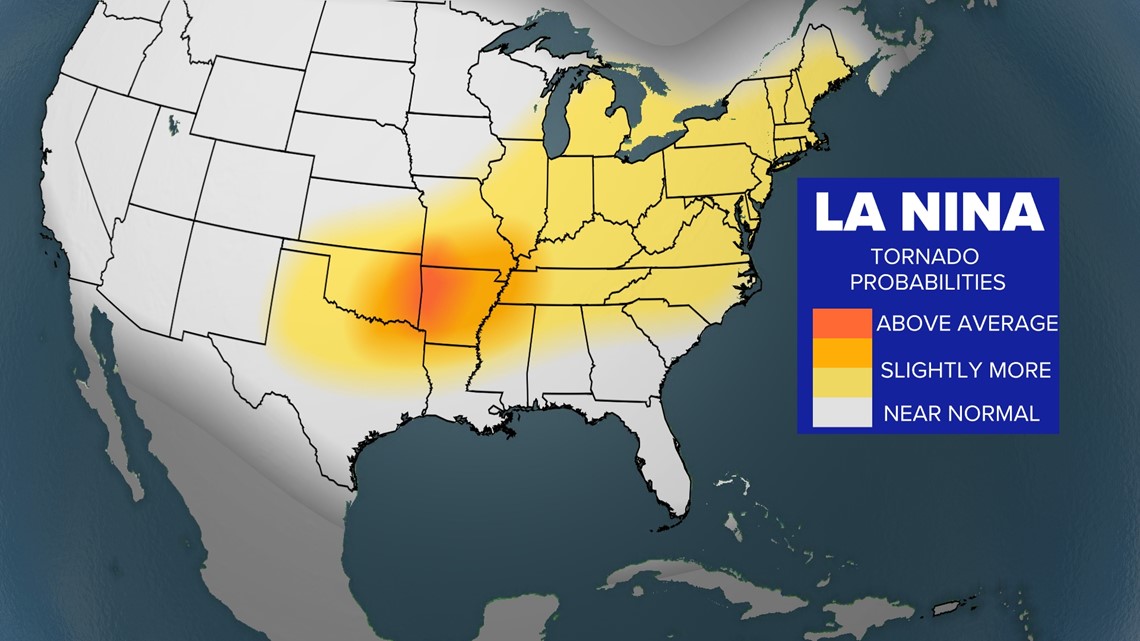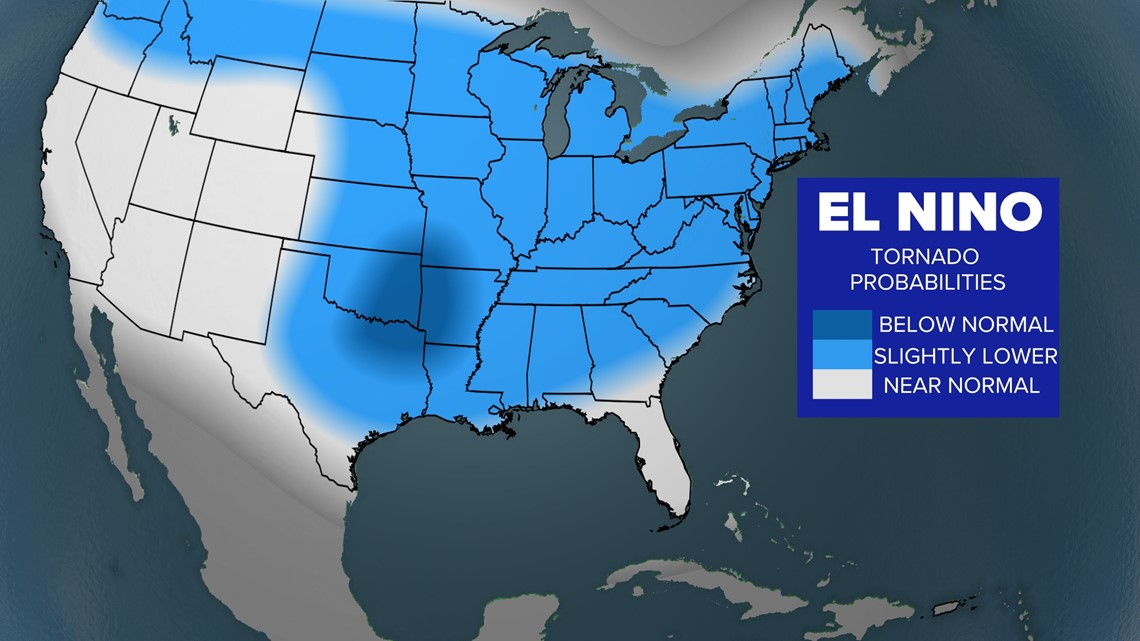 Looking at a possible El Nino this summer, recent trends in our climate show we could be seeing a very hot year. The last 3 years we have had this pocket of cooler water to regulate temperatures.
According to a 2022 report by the UK Met Office, there is now a 90% chance that between now and 2026 we could see the warmest year on record with almost a 50% chance we could reach 1.5°C of global warming, the first time on record. With El Nino potentially arriving these stats seem to confirm what is possibly coming.