COLUMBIA, S.C. — We officially hit 61 degrees this morning in Columbia. That makes today the coolest day since we were in the 50s on June 20th. That cooler weather along with dry conditions are for sure a treat for August and our forecast shows that as rain returns to the forecast.
Sunday will feature more sunshine with low dewpoints so things are looking pretty comfortable once again. We will likely be a little bit warmer in the afternoon with highs in the upper 80s although we cannot rule out reaching 90 for a brief period in the afternoon hours. Clear weather will close out the day as we go into Monday.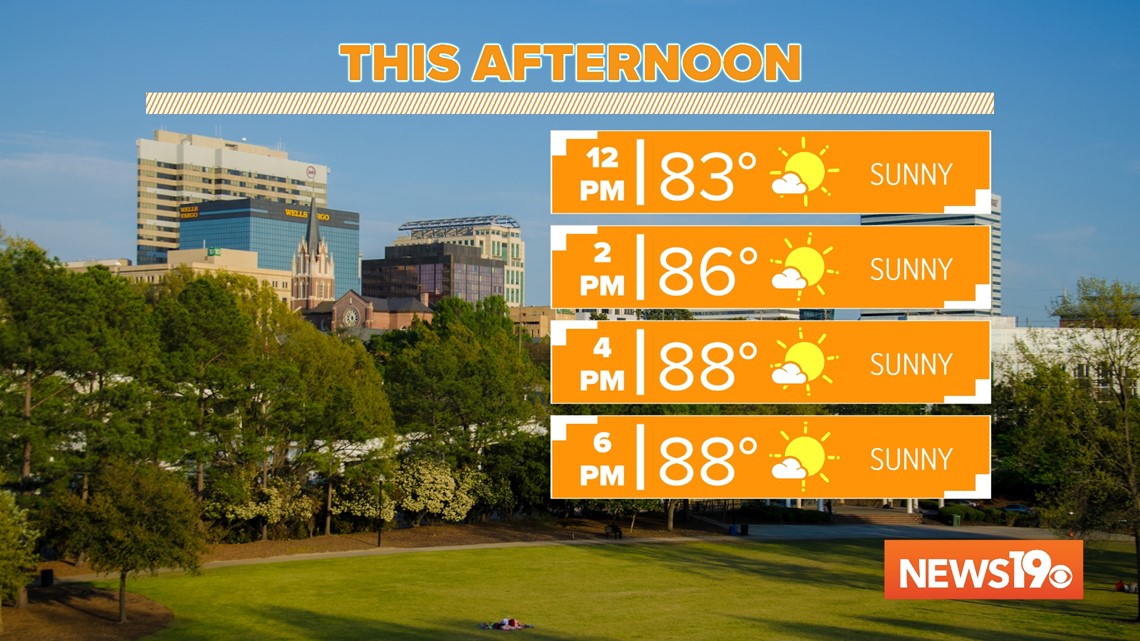 Monday, a cold front will be moving into the area. Highs will generally be in the lower 90s which will be our warmest day of the week. Rain looks to be most likely in the afternoon and evening hours with scattered to widespread storms possible across the Midlands.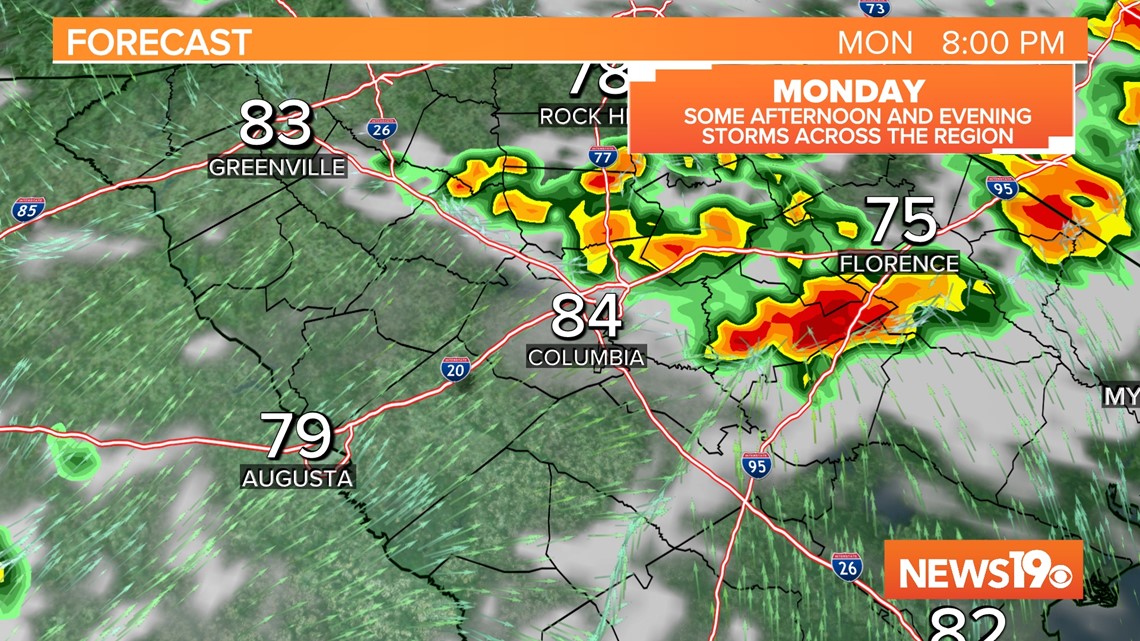 As we look forward to the rest of next week, not much will likely change in the forecast. With a trough setting up over the eastern US along with our front stalling out in the region, the overall pattern looks to remain the same. Highs will continue to be around 5 degrees below average this time of the year reaching the middle 80s each day. We will also see a daily chance of thunderstorms mostly isolated in nature. A better chance of rain does look to come back as we go into next weekend.