COLUMBIA, S.C. — Seasonably hot, dry weather will continue Sunday. Moisture will begin to increase Monday ahead of a cold front. A few isolated showers will be possible Monday. Showers and storms are expected Tuesday.
Temperatures started off pleasant Saturday morning. Lows were in the upper 60s and lower 70s under mostly clear skies. The Columbia airport reported a low of 72 degrees.
Temperatures Saturday afternoon climbed into the upper 80s and lower 90s. There were a few stray showers in the western parts of the Midlands, but most of us did not get any rain.
Air quality levels were moderate range across the Midlands Saturday. Smoke from fires in the West will still caused some hazy, smoky skies. Air quality should improve Sunday as the smoke moves out.
Sunday be mostly dry and hot. A stray shower or storm cannot be ruled out in the extreme western part of the Midlands, but widespread rain is not expected. High temperatures Sunday will be in the lower 90s for most of the area.
Monday will be hot and humid. High temperatures will be in the lower to middle 90s. An isolated shower or storm will be possible, especially in the southern and eastern half of the Midlands.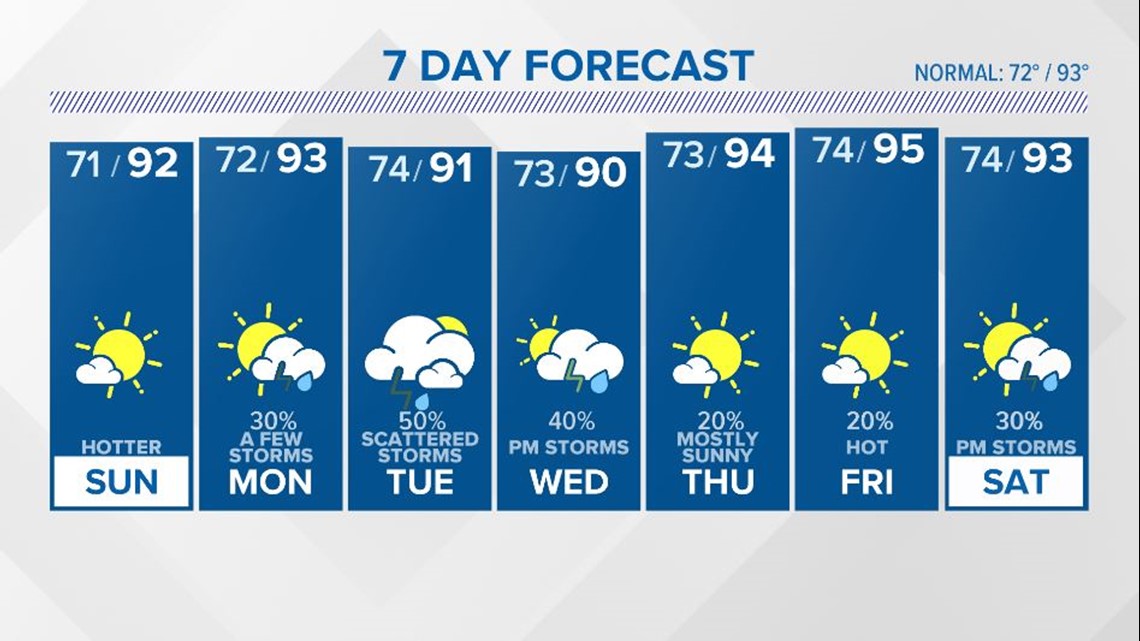 Showers and thunderstorms have increased in association with an area of low pressure located about 200 miles east of Daytona Beach.
Buoy observations indicate that surface pressures have been falling close to the center of this system. The associated shower and thunderstorm activity remains disorganized and located primarily south and east of the center.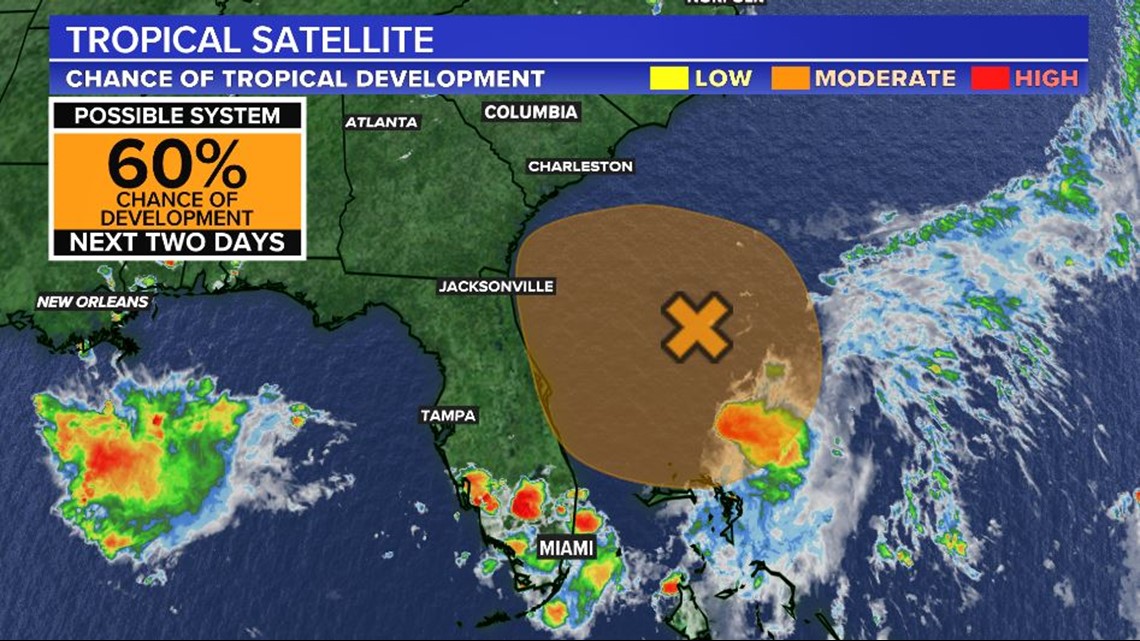 Environmental conditions are forecasted to become a bit more favorable for development, and a tropical depression could form over the next day or so while the low meanders offshore of the Florida Peninsula.
Interests in Florida should continue to monitor the progress of this system.