Earlier this year, meteorologists predicted it would be another above-average hurricane season. But as we moved through the summer and fall, the season never really got busy.
The Atlantic basin produced 14 named storms, eight hurricanes, and two major hurricanes. An average hurricane season produces 14 named storms, seven hurricanes, and three major hurricanes, so the 2022 season was near normal.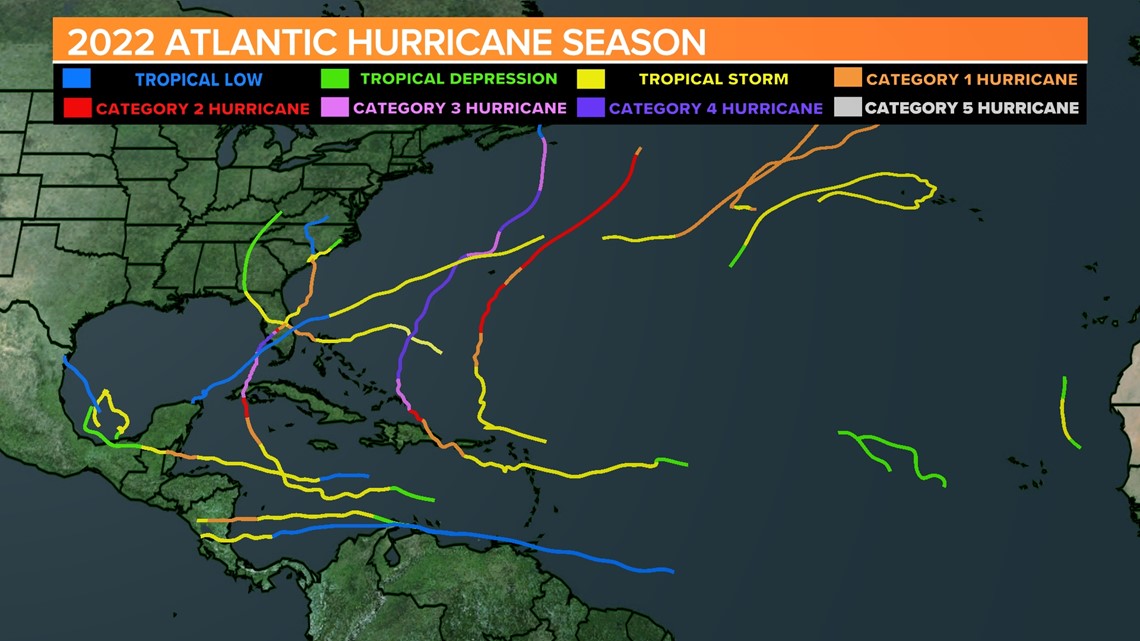 These stronger-than-expected upper-level winds and drier air helped keep the hurricane development lower than anticipated.
Even though the season was close to average, the United States still had three hurricane landfalls along the coast of the U.S. mainland. The season also produced a devastating storm in September.
Hurricane Ian, a Category 4 storm, made landfall on September 28 just south of Punta Gorda, Florida.
The storm eventually made landfall as a Category 1 hurricane near Georgetown on September 30. The storm brought some damage to the coast, but nothing like the destruction in Florida.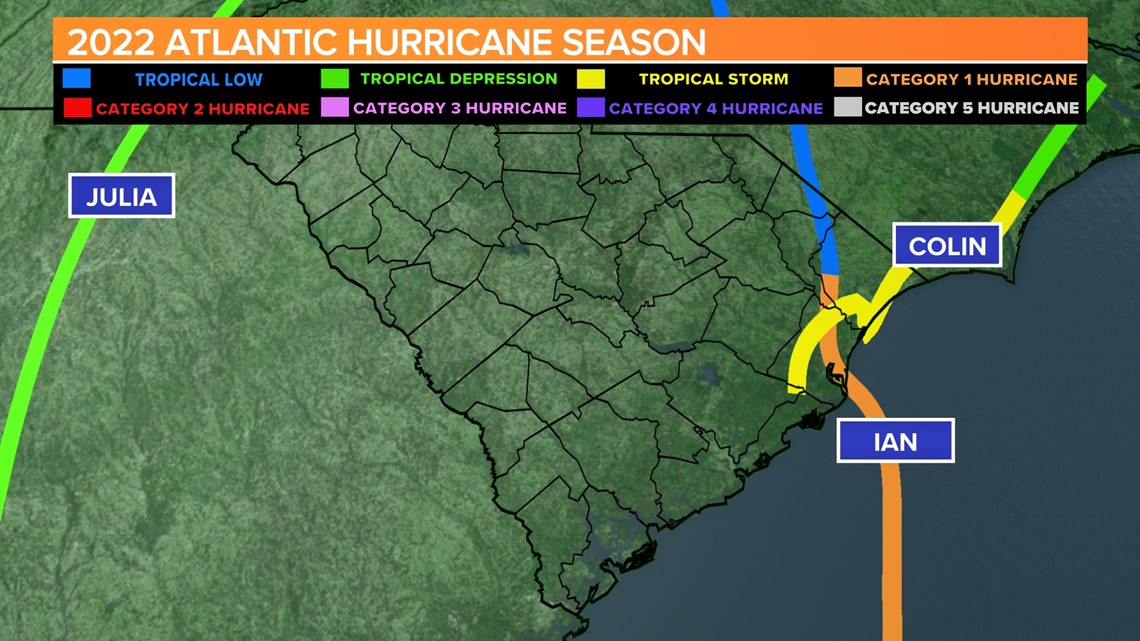 Hurricane Ian tied for the fifth-strongest hurricane ever to make landfall in the U.S. Hurricane Nicole made landfall as a Category 1 in north Hutchinson Island, Florida.
Hurricane Fiona made landfall outside of the mainland U.S. as a Category 1 near Punta Tocon, Puerto Rico.
This once again proves the notion that it only takes one hurricane making landfall near you for it to be an active season for your area. You always need to be prepared.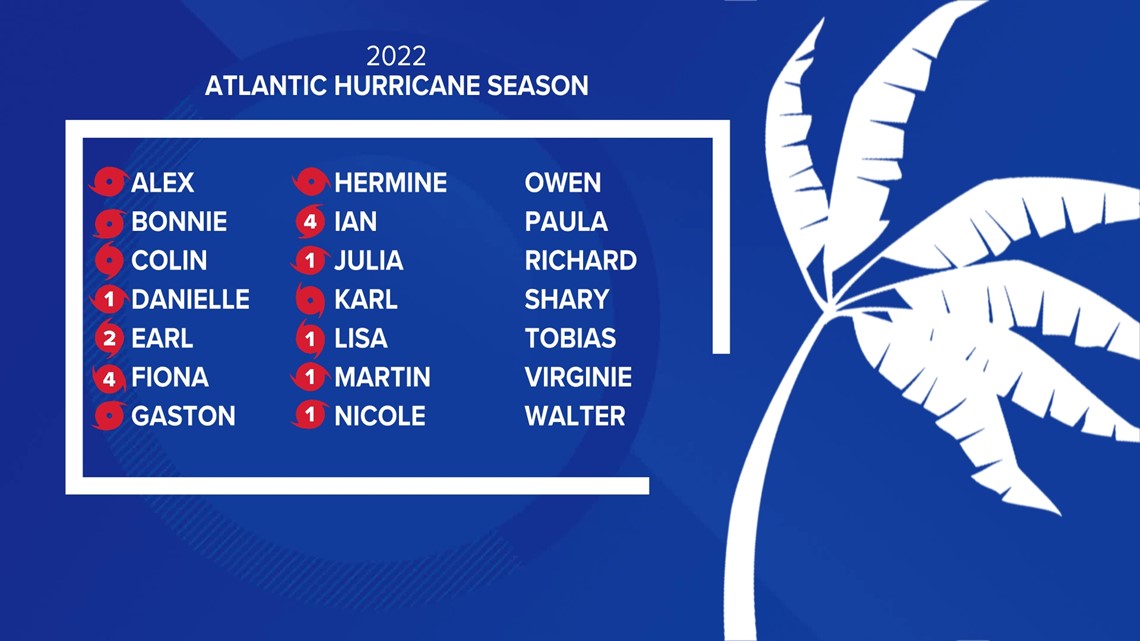 According to NOAA, while the 2022 season is drawing to a close, now is not the time to let your guard down. The 2023 hurricane season will officially begin on June 1.
Take the time to ensure your family is Weather-Ready for the season ahead. NOAA's Climate Prediction Center, a division of the National Weather Service, will issue its initial 2023 seasonal outlook in May.