COLUMBIA, S.C. — Almost 2 out of 3 mornings so far this January have seen above average morning lows. This is in stark contrast to the frigid cold we saw as we closed out the month of December. Outside of that one week though, our winter has been on the warmer side. So far we have only seen 17 sub-freezing nights with 6 of them happening over the course of January, the 6th least on record.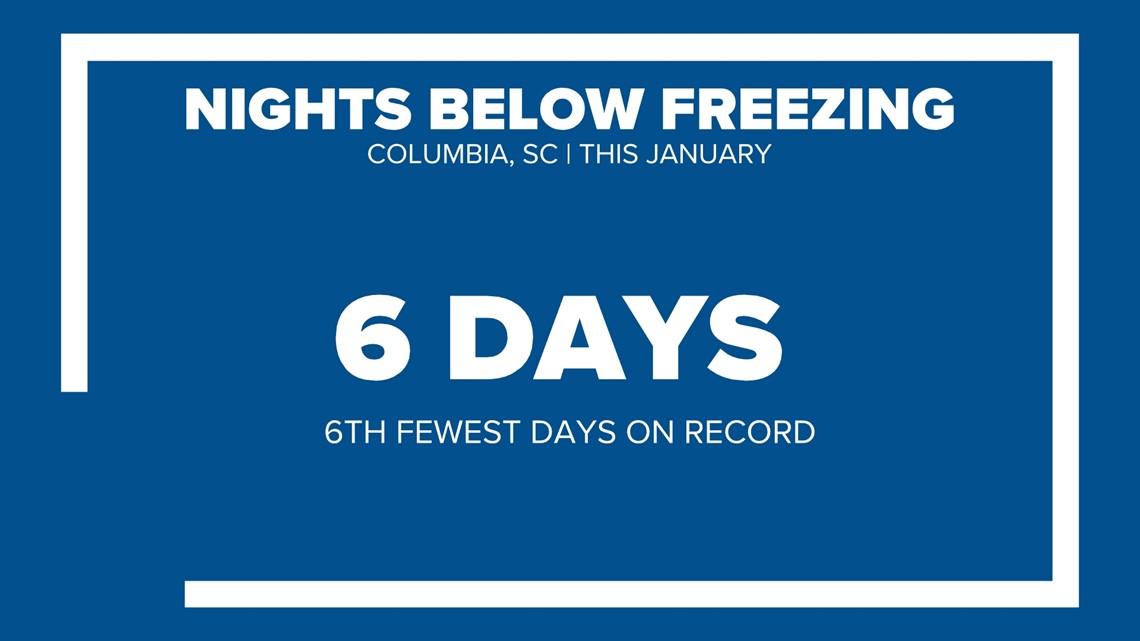 The lack of cold nights is becoming a more common theme in our winters. Data from our partners at Climate Central shows, since 1970 we typically see around 23 fewer sub-freezing morning lows. These warmer overall nights have led to warmer winters. Out of our 10 warmest winters on record in Columbia, 5 of them have been since 2000.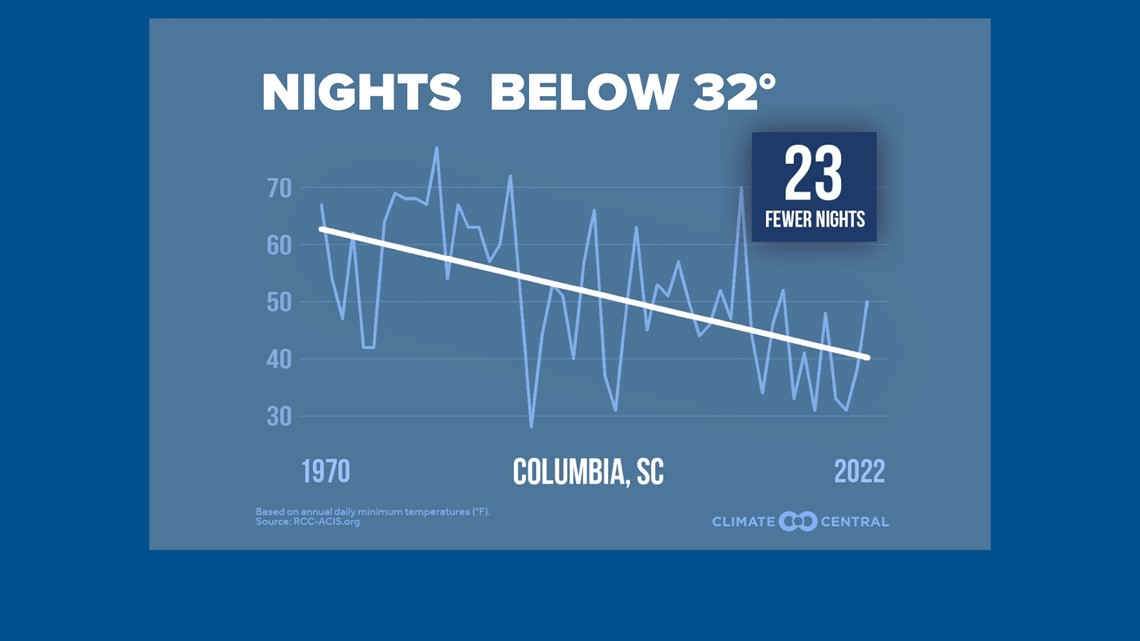 While this might not seem like a huge deal, this cold weather has very important implications. Bugs, like mosquitos and ticks, go dormant in the winter. But with fewer colder nights, they become more prevalent year-round.
As for our agriculture, we saw the effects as recently as last year. Early blooms due to the lack of cold are susceptible to spring freezes. Midlands farms dealt with up to 50% of berry crops were lost due to this exact situation last year.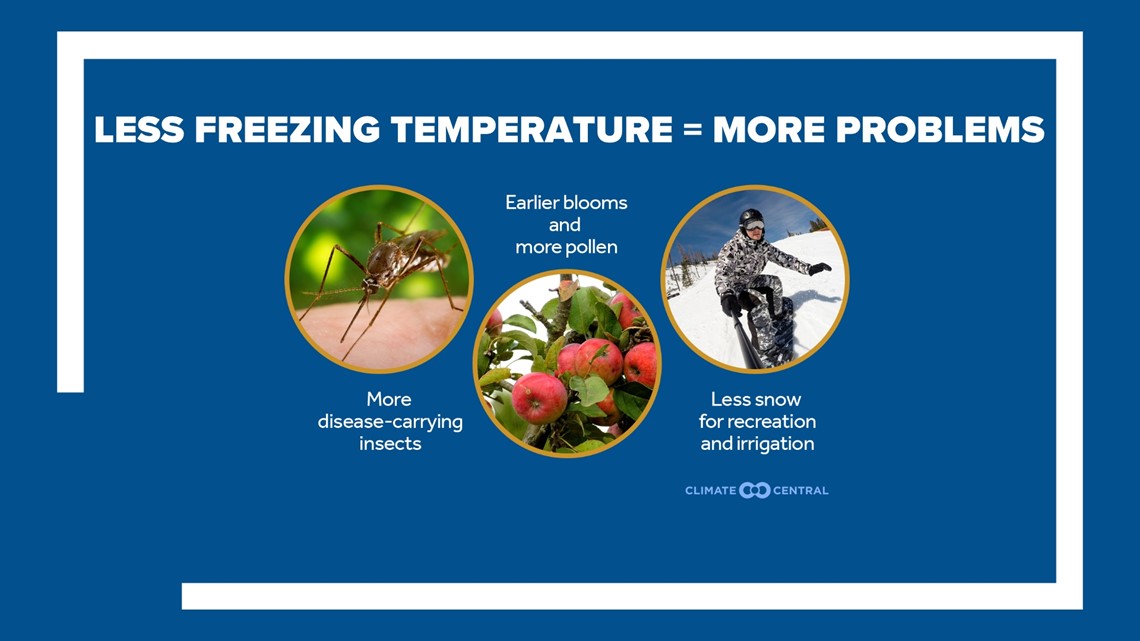 Outside of this upcoming weekend the weather pattern, the next few weeks continue to lean toward a more mild stretch of weather. We will see some colder mornings but sub-freezing weather will be hard to come by as we close out climatological winter.