COLUMBIA, S.C. — NOAA has released their updated hurricane season outlook for 2020 and has increased their initial forecast for tropical systems.
Dr. Gerry Bell, lead seasonal forecaster at NOAA, says "the outlook now calls for even more activity than we had predicted in May."
The new outlook has increased the probability of an above average season from 60 percent to 85 percent.
The forecast now calls for 19 to 25 named storms, 7 to 11 of which are hurricanes, and 3 to 6 of which could be major hurricanes. This does include the previous 9 named storms that have already formed this year.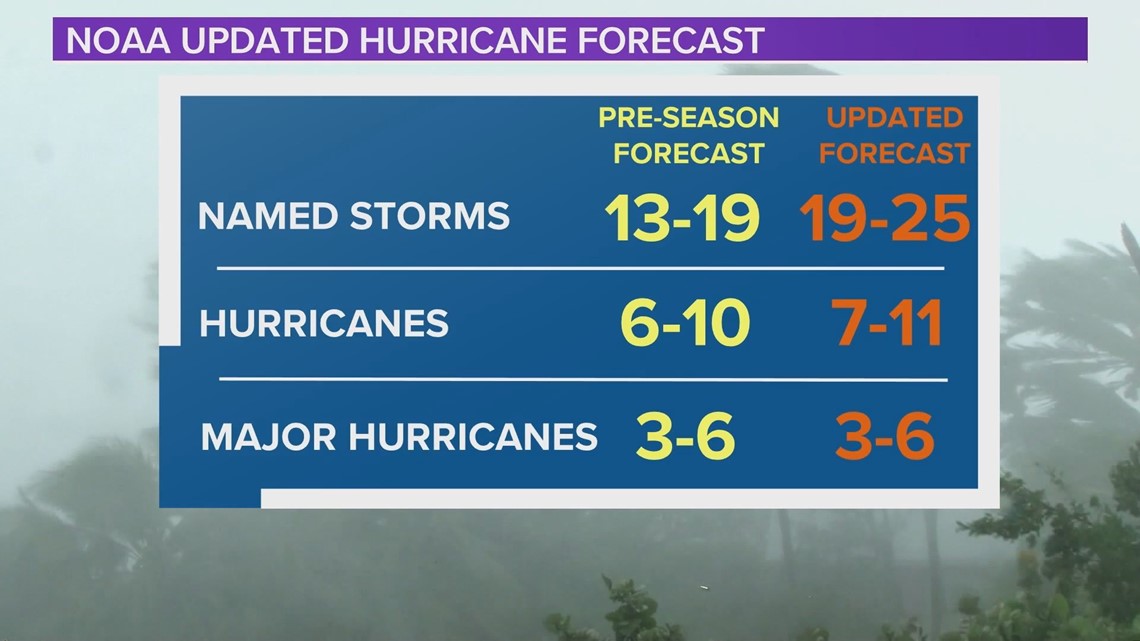 Dr. Gerry Bell says that the above-average early start to the season combined with favorable conditions leads to the upgraded forecast.
"Oceanic and atmospheric conditions are now even more hospitable for hurricane formation and intensification. These conditions are predicted to continue for the next several months," said Bell.
Some of these conditions that can lead to above normal tropical activity include warmer than average sea surface temperatures in the Atlantic and Caribbean, reduced vertical wind shear, and favorable wind patterns coming off the coast of Africa.
This seasonal outlook is only for the number of storms that form, and is not a landfall forecast, which is determined by short-term weather patterns.
The peak of hurricane season is historically in mid-September.
Multiple records have already been broken this year, with many storms forming earlier than normal. There have already been 7 tropical storms, as well as two category one hurricanes, Hurricane Hanna and Hurricane Isaias.