ORANGEBURG COUNTY, S.C. — Starting on March 30th, Orangeburg County will be split into three zones by the National Weather Service Columbia to issue weather forecasts and certain weather watches and warnings.
Warning Coordination Meteorologist John Quagliariello tells News 19 that this change will better localize certain weather watches and warnings for the county.
"By decreasing the area covered by the watches and warnings for events such as winter storms or tropical events, it might help reduce unnecessary school or business closures or opening up of shelters in the county. So I think it's going to be a real benefit in terms of allowing the county and its residents to respond better to these hazardous weather events."
The three new zones are Northwestern Orangeburg County, Central Orangeburg County, and Southeastern Orangeburg County.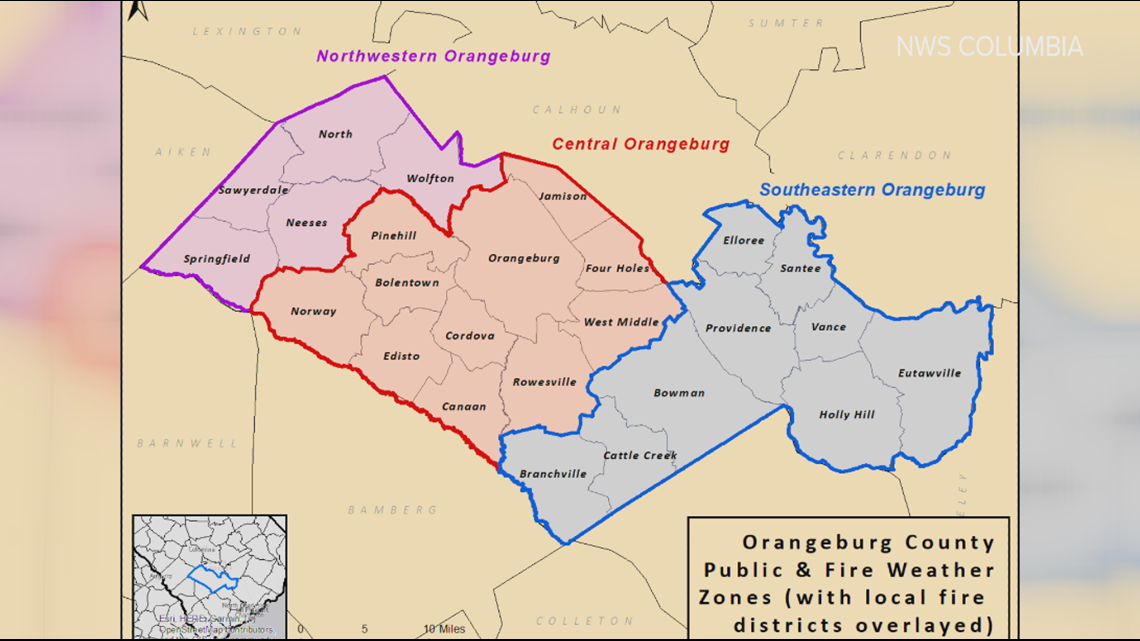 "We basically came up with these splits based on the local fire districts. So everyone knows which fire department responds to their homes and that was kind of the idea behind it," Quagliariello tells News 19.
There are certain weather watches and warnings that will be split up by these zones. These include tropical cyclone watches and warnings, winter weather watches and warnings, flood watches and warnings, flash flood warnings, air quality alerts, and fire weather messages.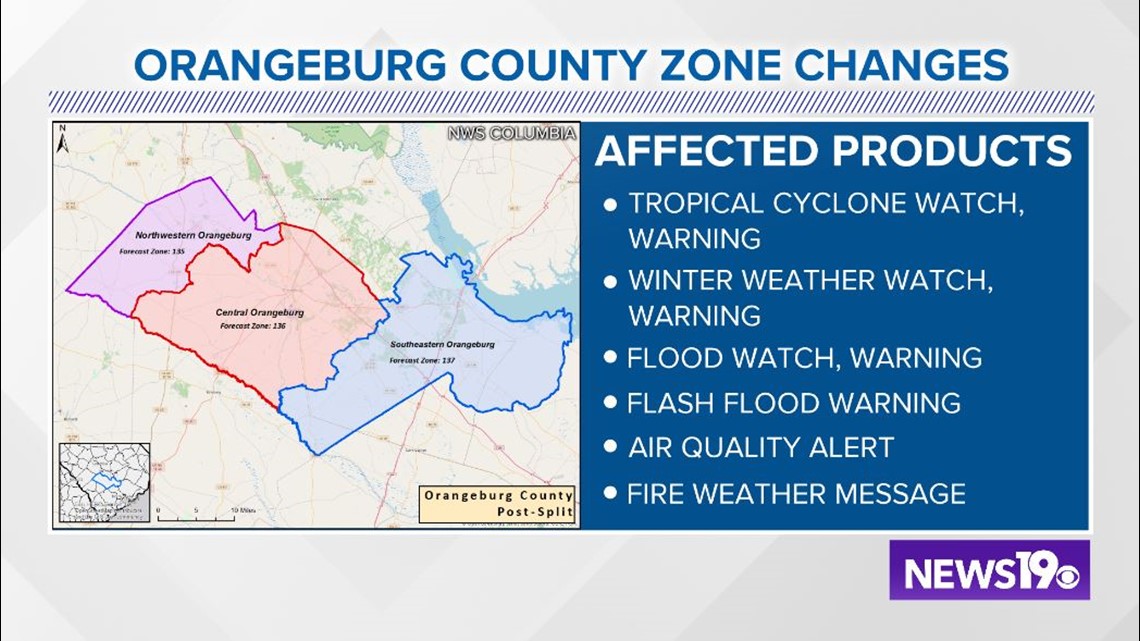 Two watches that will not be included are severe thunderstorm watches and tornado watches, which will continue to be issued by the entire county.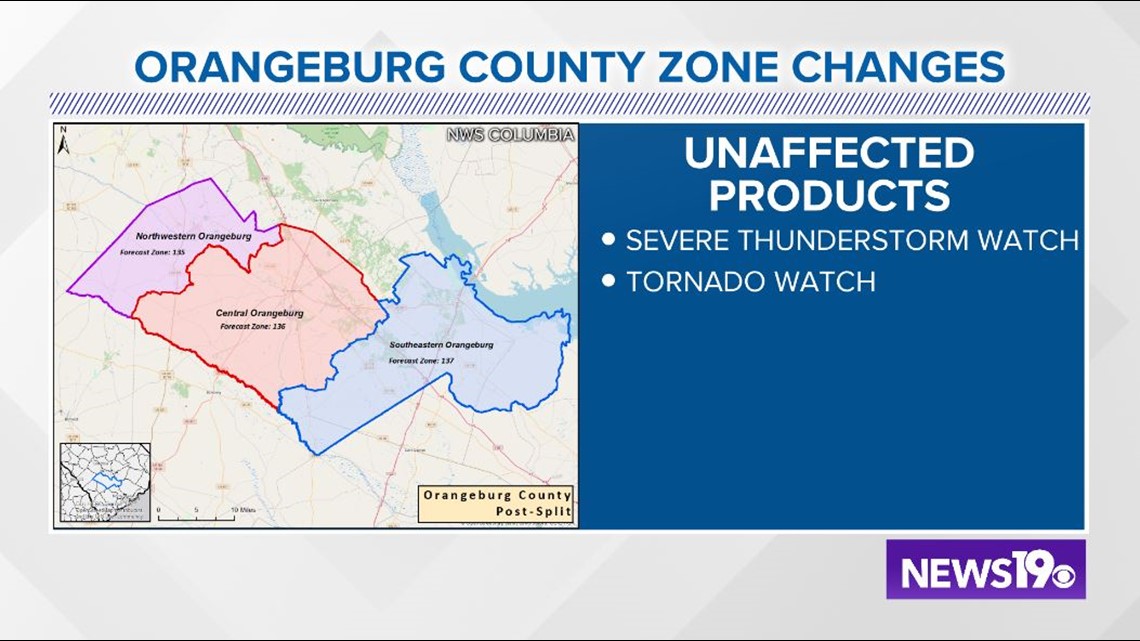 Severe thunderstorm warnings and tornado warnings will still be issued via polygons and do not follow the zone forecasts. However, if a tornado warning is issued anywhere in Orangeburg County, all residents of the county will receive an alert.
For a full list of the affected watches, warnings, and advisories that are affected by this change, you can go to the NWS Columbia website.