CHARLOTTE, N.C. — September 10th is an important day on the calendar for the tropical Atlantic. It's the peak day of the hurricane season and the beginning of very active time, especially for the Carolina's. Some of the biggest storms to hit the Carolina's have actually come from mid-September until Mid October. Storms like Hugo. Fran, Florence, and Matthew have all hit during this time of the season.
Just in time for the peak of the season things are about as active as they have been at any one point all season. Thats saying something considering how active this season has been already. There are 6 systems I am tracking with 2 of them being named tropical storms already and then 4 other areas of interest.
The 2 systems in the gulf are likely going to be big rainmakers for the gulf coast. The two named systems are going to recurve with #Paulette and #Rene. Then we take notice of the system coming off the coast of Africa. That has a 90% chance of getting a new in the next 3 days. That system could become a system that makes it all the way across the Atlantic based on its location and steering currents.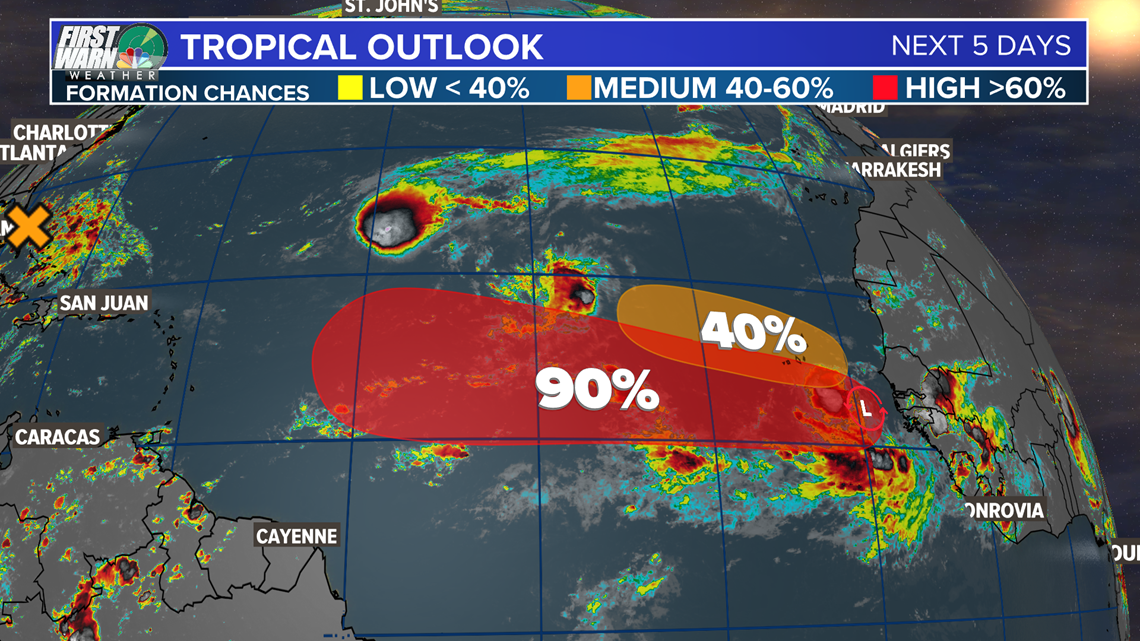 Long-range guidance shows that this system could become a hurricane as it approaches the Caribbean. Then there will be a lot of options of possibly recurving like Paulette or it could keep going west towards the Gulf of Mexico.
It typically takes about 10-15 days for a system that far out to make it all the way across the Atlantic but it all depends on forward speed and intensity.
This map shows how long it typically takes for systems that do make landfall anywhere in the U.S. at any intensity based on climatology.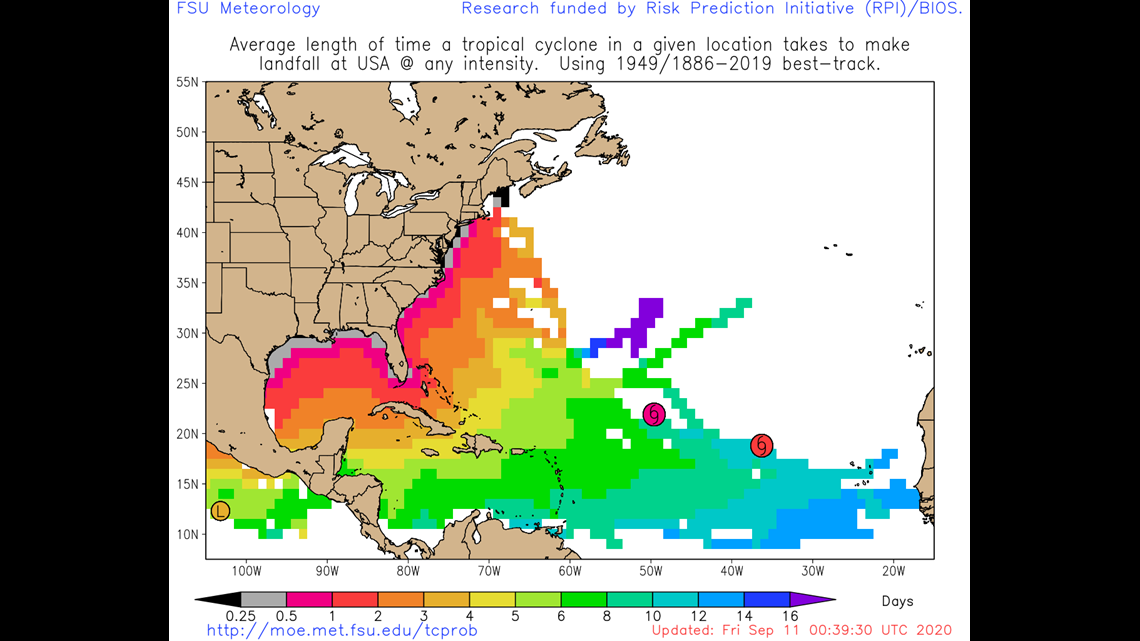 While nothing is threatening the U.S. right now with 6 systems and more waves coming off of Africa it's just a matter of time. If there is one thing history has shown us is that when we have significant impacts from hurricanes and tropical storms in the Carolinas it happens from mid-September until Mid October.