COLUMBIA, S.C. — We are starting off this year with some great opportunities to view the night sky in the Midlands!
The full moon occurred in the beginning of the month and thankfully we had a nighttime weather watcher that was able to capture this for us!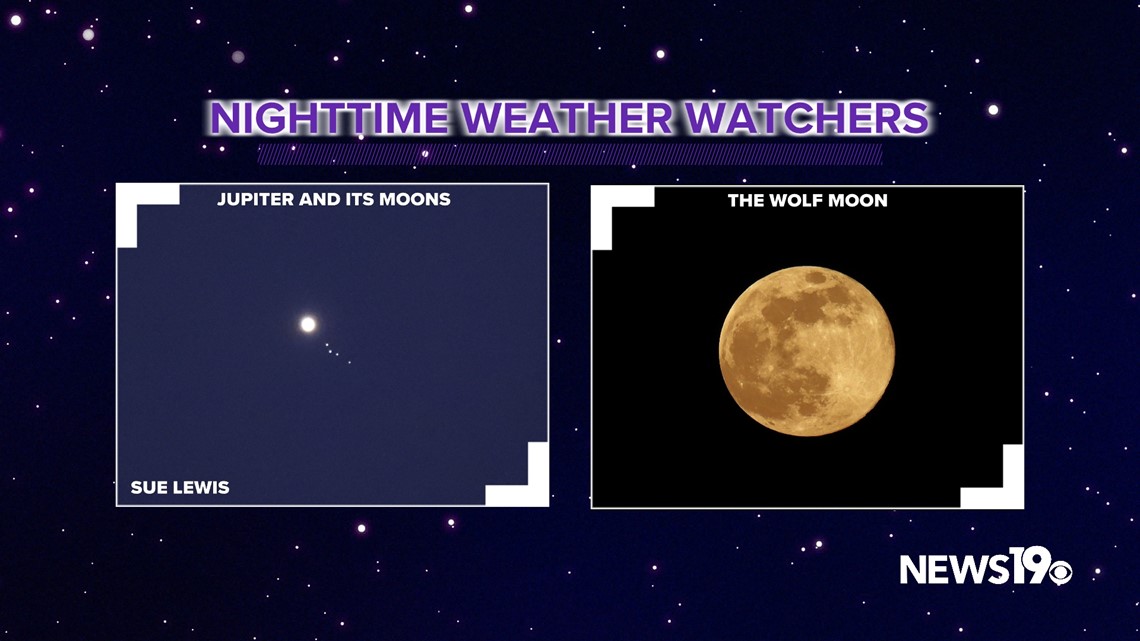 Heading into this weekend we will have a few chances to see the International Space Station pass over the Midlands. The first time will be on Sunday (the 15th) evening with a few more going into the upcoming week.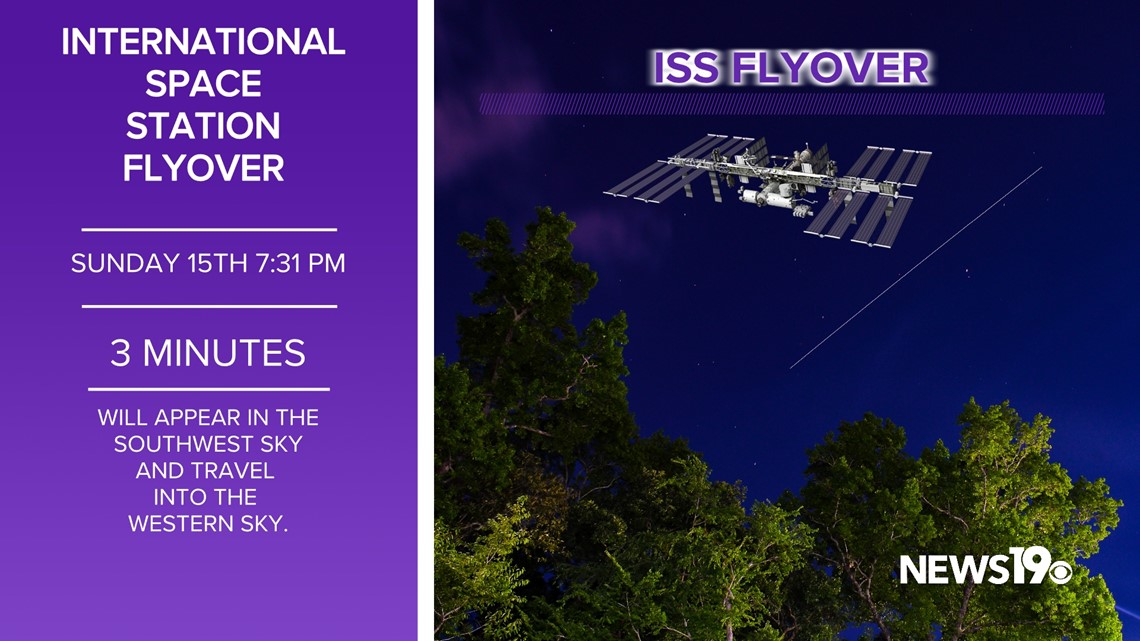 The middle of the month doesn't have much of notice going on in the sky. It is a great time of the year to take a look at constellations like Orion as they are visible not too late in the night sky!
Planets will be the theme for the end of the month starting on the 22nd where we will see Venus and Saturn appearing in the evening sky only .5° apart! To view this, look towards the western sky about 30 minutes after sunset to see the two planets. They will be pretty low in the sky at this point so make sure there is nothing to block the view.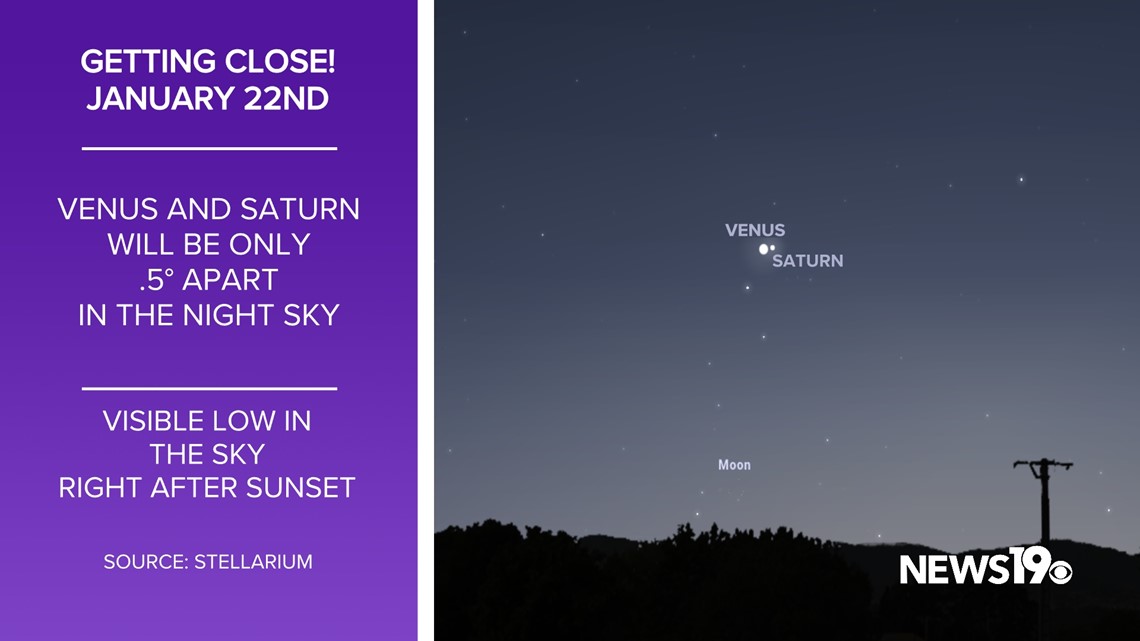 On the 28th we will have a great view half the planets in our solar system! Right after sunset look to the west to see Venus, Saturn, Jupiter, Mars, and the Moon all lined up. This will be an exciting sight to see!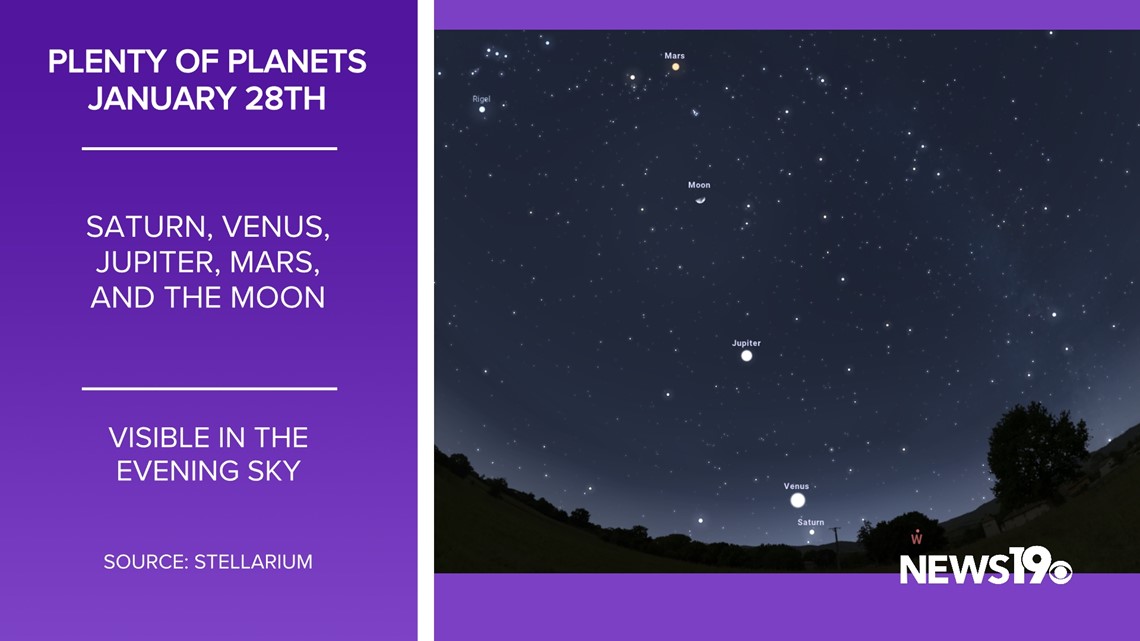 The very last night of the month we will see a (almost) Lunar occultation of Mars. Areas in the extreme southern US will see Mars pass behind the Moon. As for us here in the Midlands, Mars will travel right next to the edge of the Moon. Still a really interesting thing to see. Just take a look around midnight on the night of the the 30th!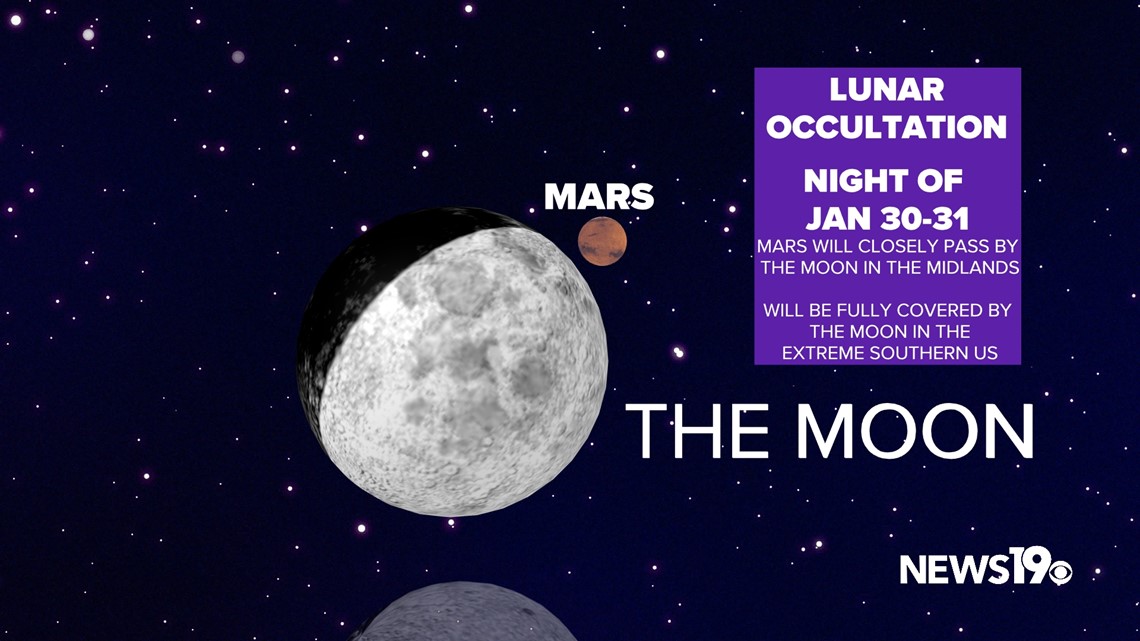 Of course, all of these things are very exciting but it will only work if the weather cooperates. The pattern looks to be somewhat active over the coming weeks so make sure to check the forecast before trying to take a look at the stars.