COLUMBIA, S.C. — Hurricane Season runs from June 1st through the end of November but, we rarely see landfalling storms this late in the season. That will likely not be the case this week as the National Hurricane Center predicts that Tropical Storm Nicole will be making landfall in Florida as a hurricane later this week.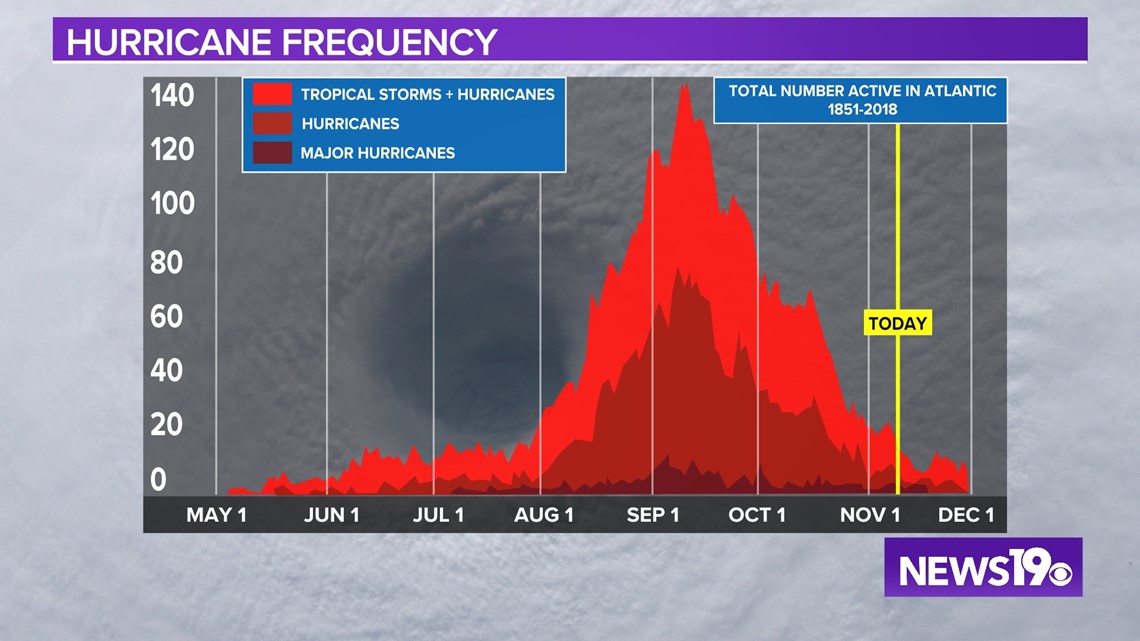 The path of the storm brings the center right over South Carolina which brings up a very rare occurrence here in the state. Looking back at all of our tropical history we have only seen one tropical storm moving over South Carolina in the Month of November, Kate back in 1985. Hurricane Kate moved through South Carolina but actually made landfall in Florida on November 21st. This still holds the record for the latest US landfalling hurricane on record.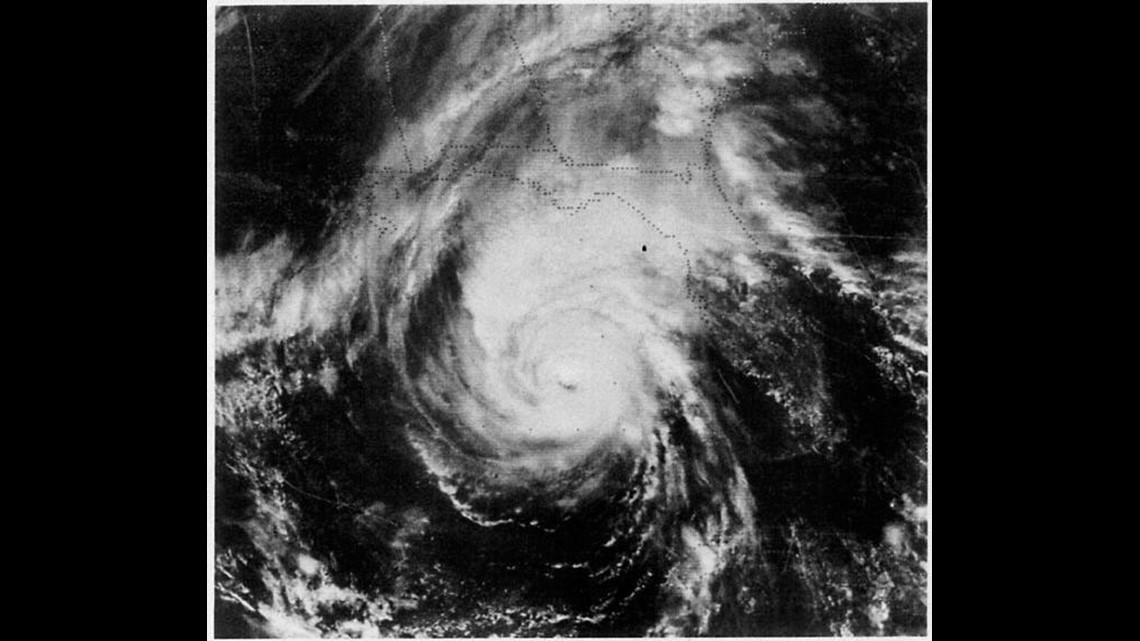 The storm brought 3 to 5 inches of rain across the state with 60 mph gusts near the coast. Why are storms so rare this time of the year?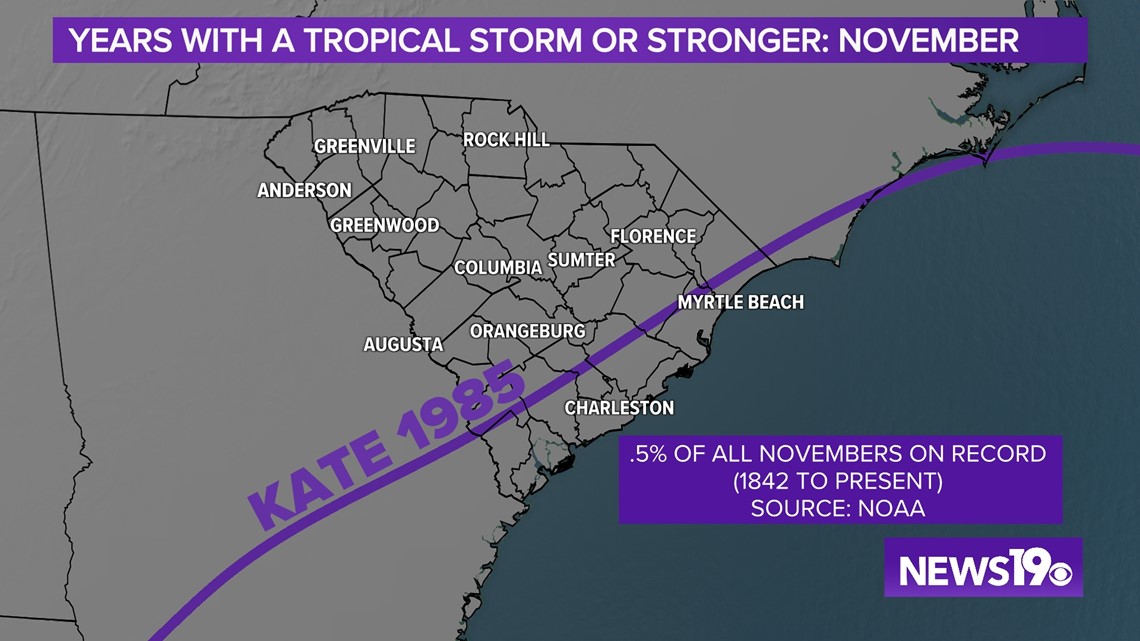 The first reason is that we are past the brutal heat of the summer so water temperatures are just not warm enough to develop strong tropical systems, the other is the advance of cold winter airmasses this time of the year. The jet stream begins to dip south redirecting any storms that do form typically out sea and away from landfall.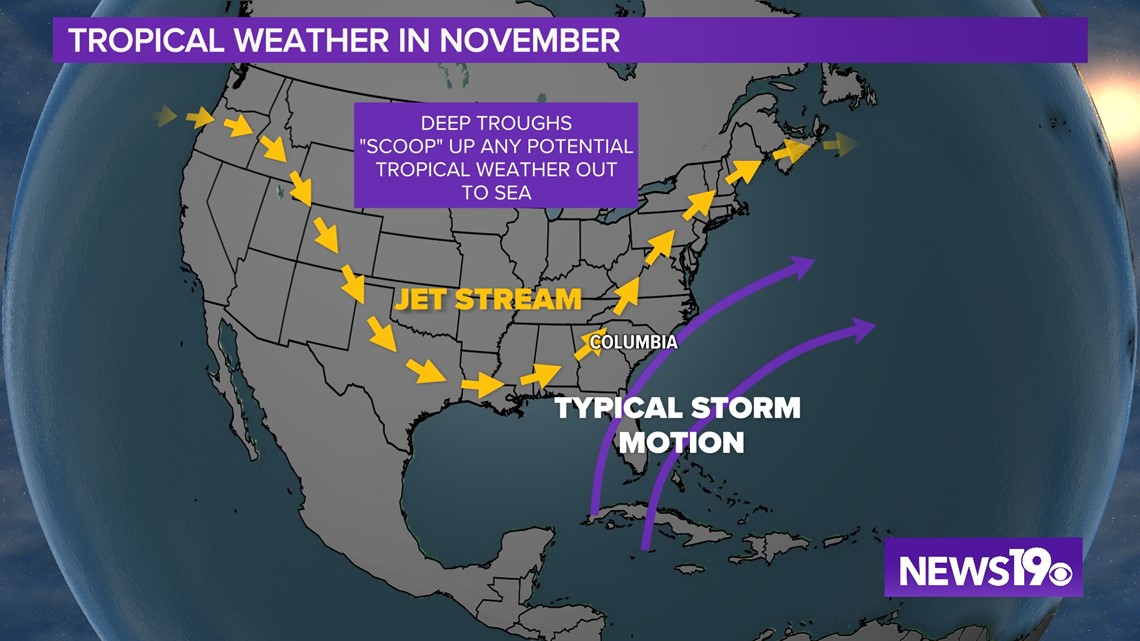 Even though we have only seen one storm in our past this climatology matches almost perfectly with the expected path of Nicole during this week. As for the forecast for this storm we will keep you updated on WLTX.com as things change so keep posted!