COLUMBIA, S.C. — "The first obvious thing which is getting us through unprecedented waters is the climate change global warming, so a lot of the warming we are seeing is not just the Atlantic, but the Pacific, and the Indian Oceans."
Since April, Ocean temperatures have been crushing record highs and there seems to be no end to the heat in sight.
Both Globally and in the North Atlantic, ocean temperatures are over 1 degree Fahrenheit above the average.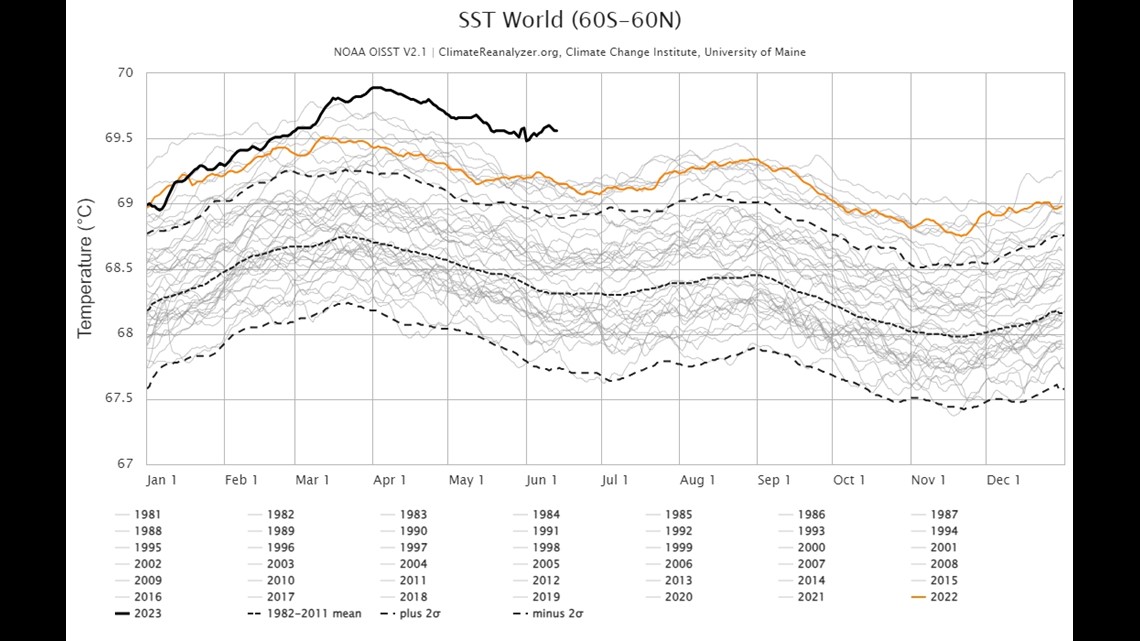 While El Nino can help explain warmer waters in the Pacific, Cary Mock a professor in the geography department at USC says one big factor is playing into the abnormally high Atlantic temperatures.
"The Atlantic Multidecadal Oscillation… that operates on what we say is a 30 to 50-year cycle. When we are in a positive cycle, the Atlantic is warmer, and right now we are in a positive cycle."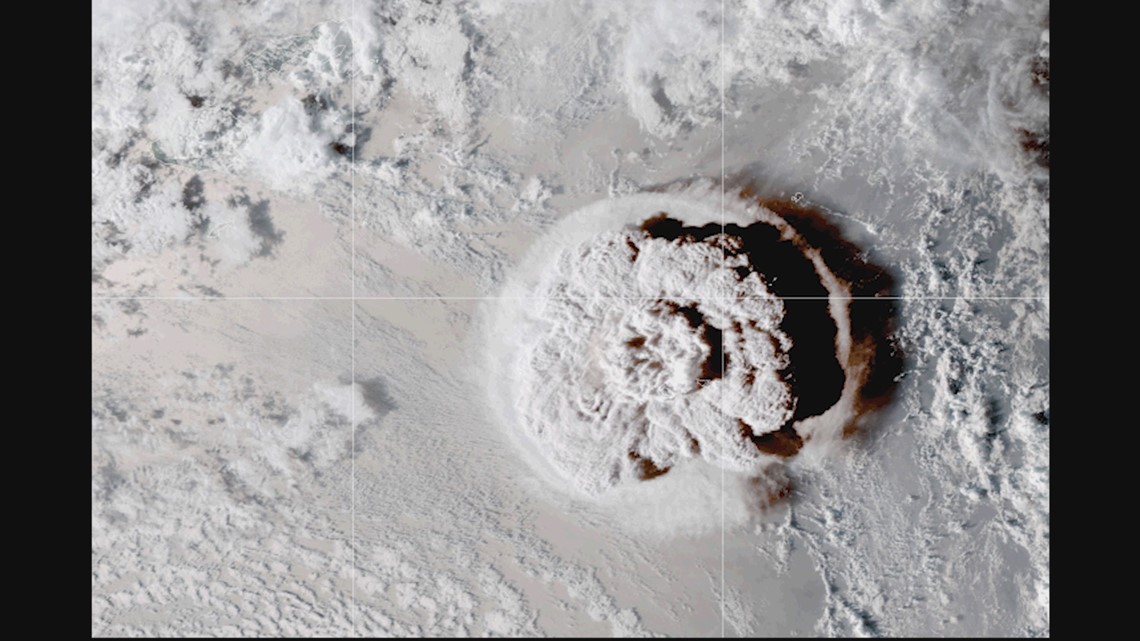 On top of this, climate scientists have been weighing how things like the Hunga Tonga-Hunga Ha'apai eruption in 2022 along with Sulfur emission reductions in Cargo shipping have changed the atmospheric conditions, especially in regards to aerosols which could cause more warming.
Taking these, global trends we know there could be an increase in the strength of tropical systems as well as precipitation events that impact us here in South Carolinas due to the increased energy.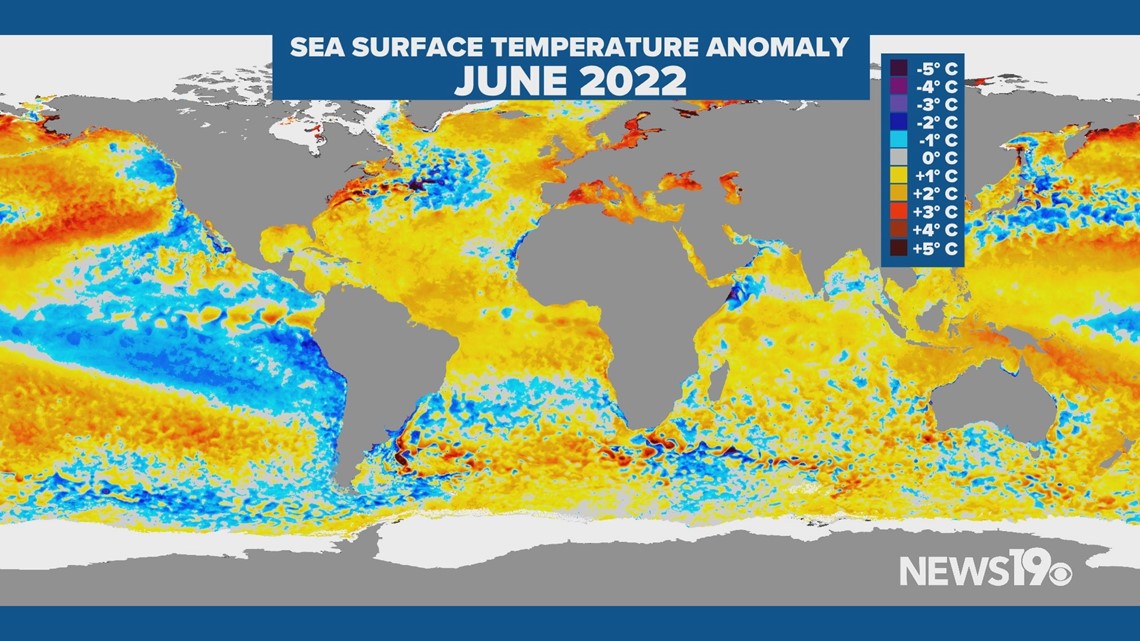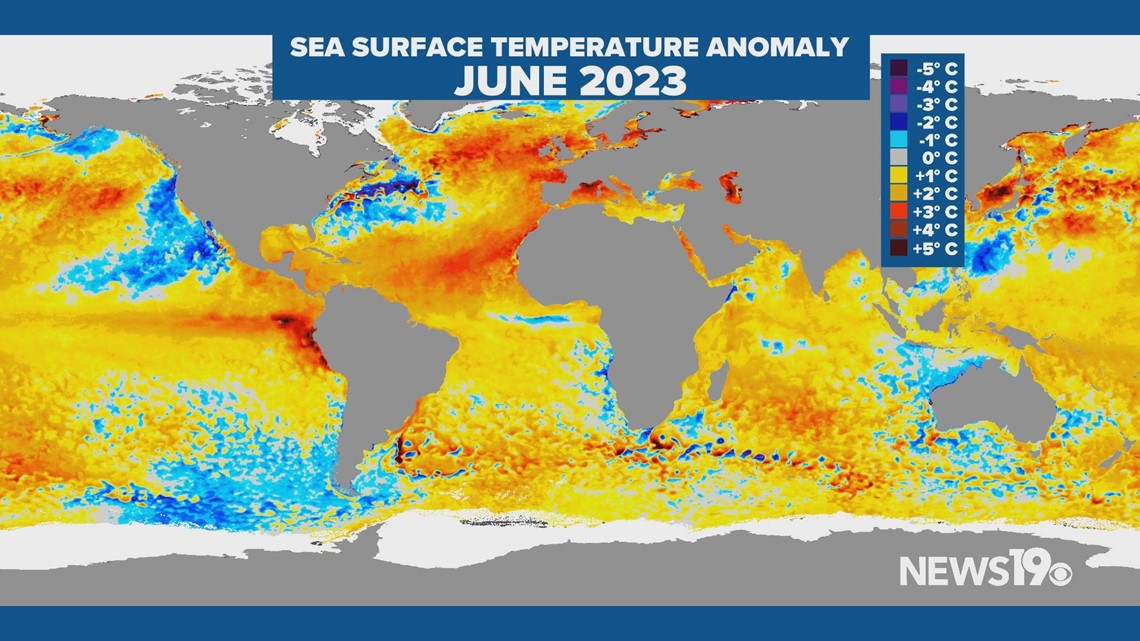 "So maybe if it is a 1 out of every 100-year event it may drive it up to a once in every 75 or 50-year event.
Even with El Nino making it harder for storms to form, warmer waters can create these generational events just like Hurricane Andrew back in 1992.
Looking forward, the World Meteorological Organization said that with the development of El Nino and current climate trends, there is a 98% chance the yearly global temperature record which was set in 2016 will be broken by 2027.