COLUMBIA, S.C. — Hurricane Dorian has been named the strongest Atlantic storm on record with wind speeds in excess of 180 mph and 913 barometric pressure. As landfall is predicted by mid-week, the storm's track is still not certain.
The South Carolina Emergency Management Division (SCEMD) wants you to be prepared and ready to evacuate the coast should Dorian turn inland.
Know Your Zone maps pinpoint your location along the South Carolina coast. Residents and vacationers need to know which zone they are in as state and local authorities will announce evacuations by the predesignated zones.
The SC coast is divided in to three regions:
North Conglomerate: Horry/Georgetown zones A, B, and C
Central Conglomerate: Charleston zone A; Charleston/Berkeley zone B; Charleston zone C, Dorchester zones D, E, and F; Berkeley zones G, H, and I
Southern Conglomerate: Colleton/Beaufort/Jasper zone A; Colleton/Jasper zone B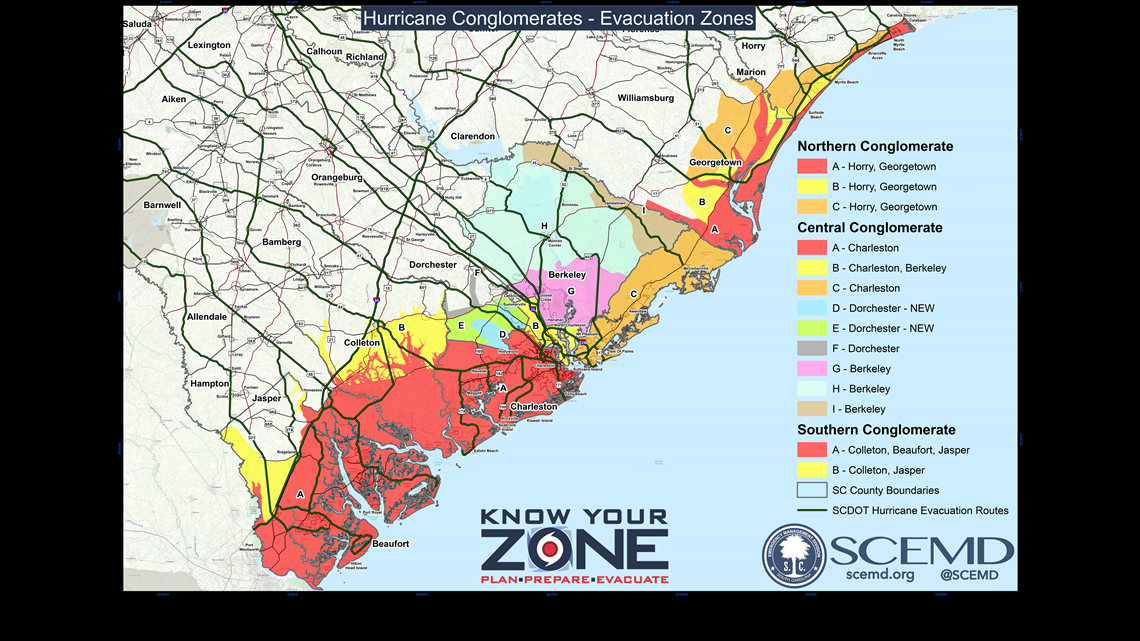 Residents can know their zone instantly using the SC Emergency Manager mobile app, simply by sharing their location.
After an evacuation order be declared, SCDOT hurricane evacuation routes are marked with blue road signs.