COLUMBIA, S.C. — Fires have been ongoing in Quebec and Nova Scotia releasing a large amount of smoke into the atmosphere. The hundreds of fires continue to burn and can be seen on satellite as shown below.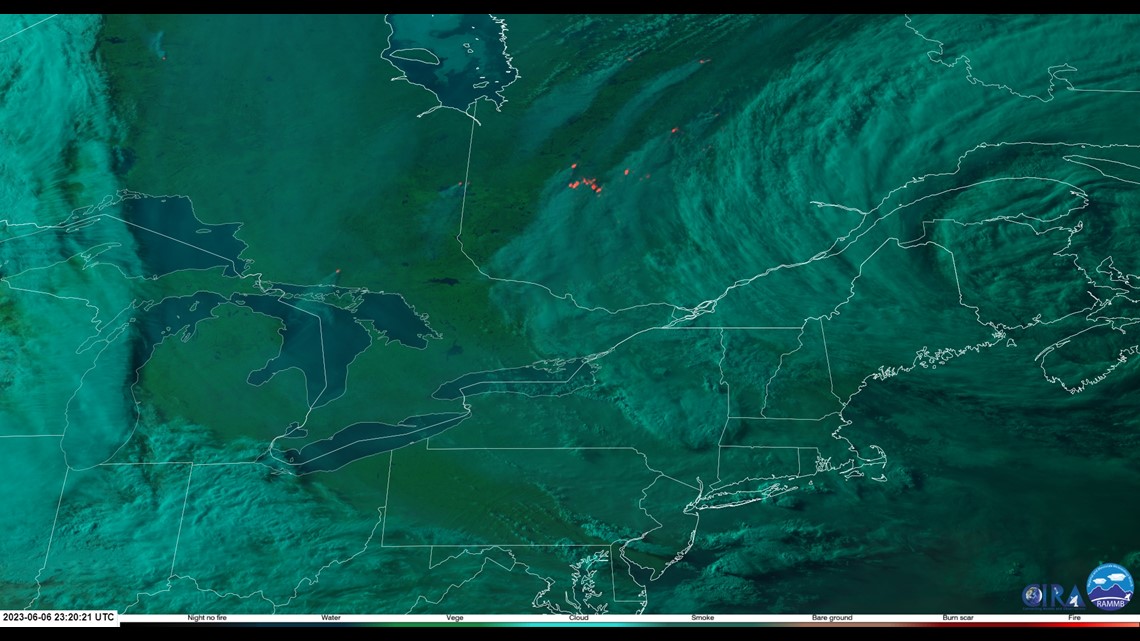 This smoke has been trapped in the eastern US thanks to a blocking pattern resulting in extremely poor air quality in the Northeast and Great Lakes regions this week. This smoke has now begun to spread south towards the Carolinas where it will lower air quality through the next 24 hours.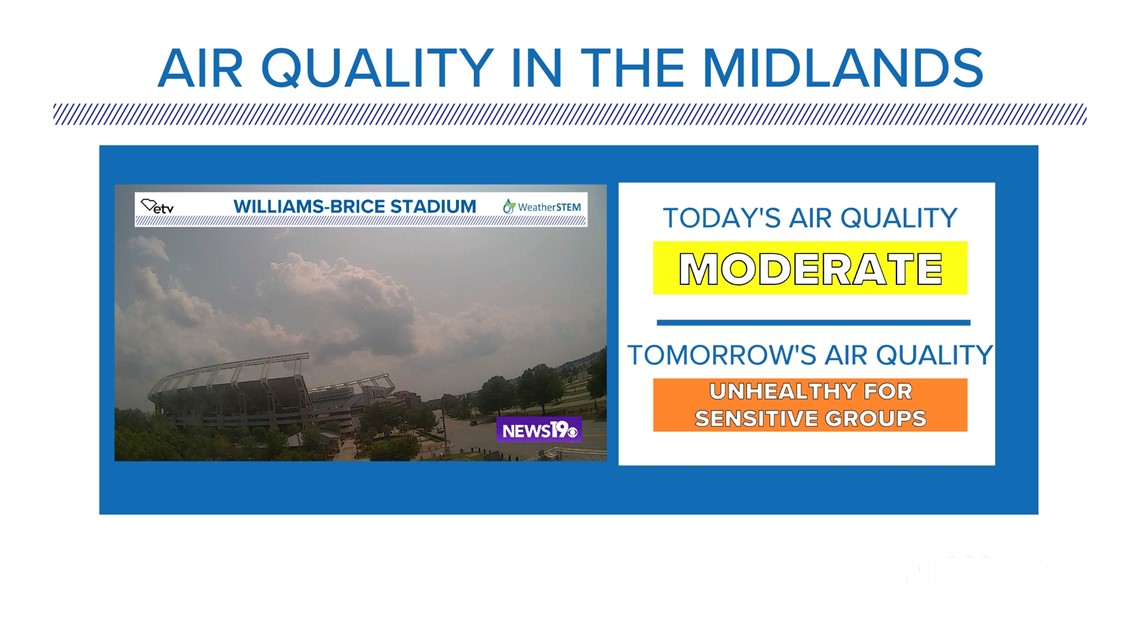 Looking at the breakdown for the levels of air quality, Unhealthy for Sensitive groups will mainly affect those that have issues like lung disease and asthma. It is recommended to decrease the time spent outside for these groups of people.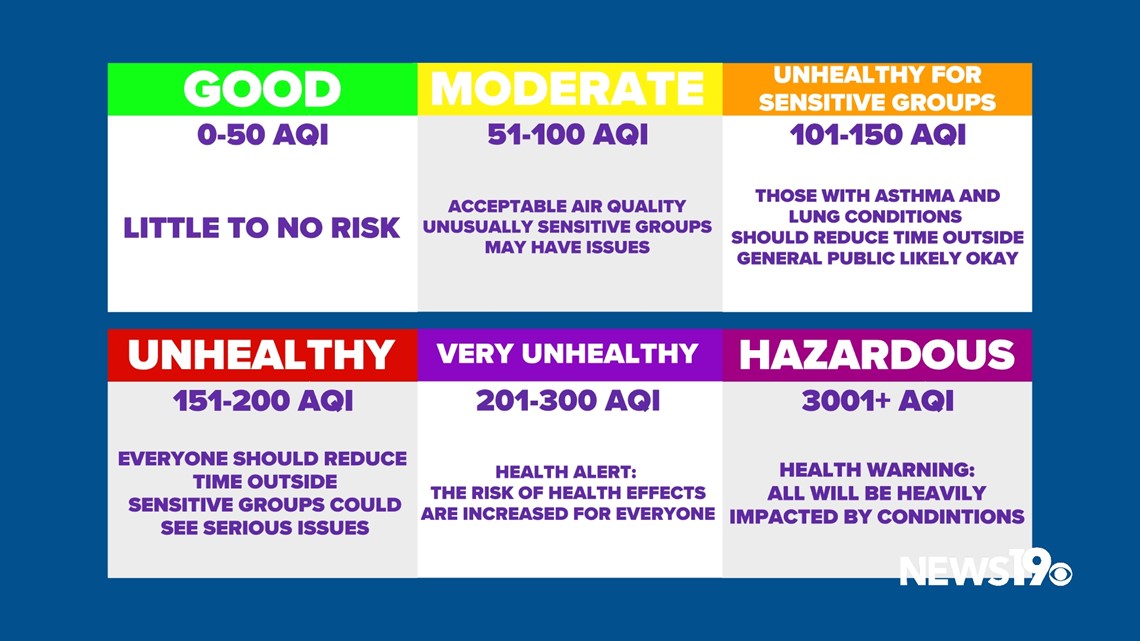 Smoke levels look to be highest in the Midlands of South Carolina on Wednesday afternoon. During this period communities in the area could see Moderate to Unhealthy for S.G. levels. Portions of North Carolina could see Unhealthy conditions going off of forecasts in that state.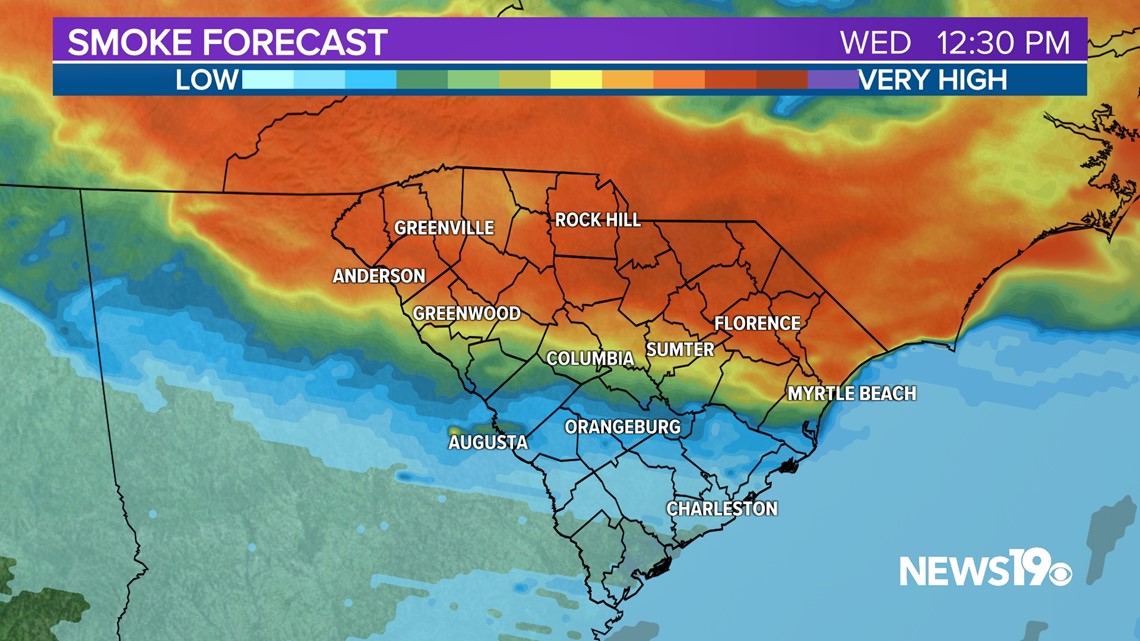 The good news is that we will see some clearing as a cold front brings rain on Thursday morning. This should help air quality in the short term. Some models indicate that smoke could return to the region as we head into the weekend. With little to no rain in the forecast, this could pose a problem for anybody wanting to have any outdoor plans.
We will make sure to update this forecast as things become more clear later on.