COLUMBIA, S.C. — Looking at the beginning of the next work week, we keep rain chances around but I don't think we will be as wet as what we saw over the weekend. Scattered storms should fire off right around the early afternoon. As for high temperatures we will likely be reaching the lower 90s.

This pattern doesn't chance for the first half of next week. High pressure over the Atlantic is going to keep our winds out of the south which will allow for higher amounts of moisture in the atmosphere. This will lead to the daily afternoon storm chance continuing in the forecast.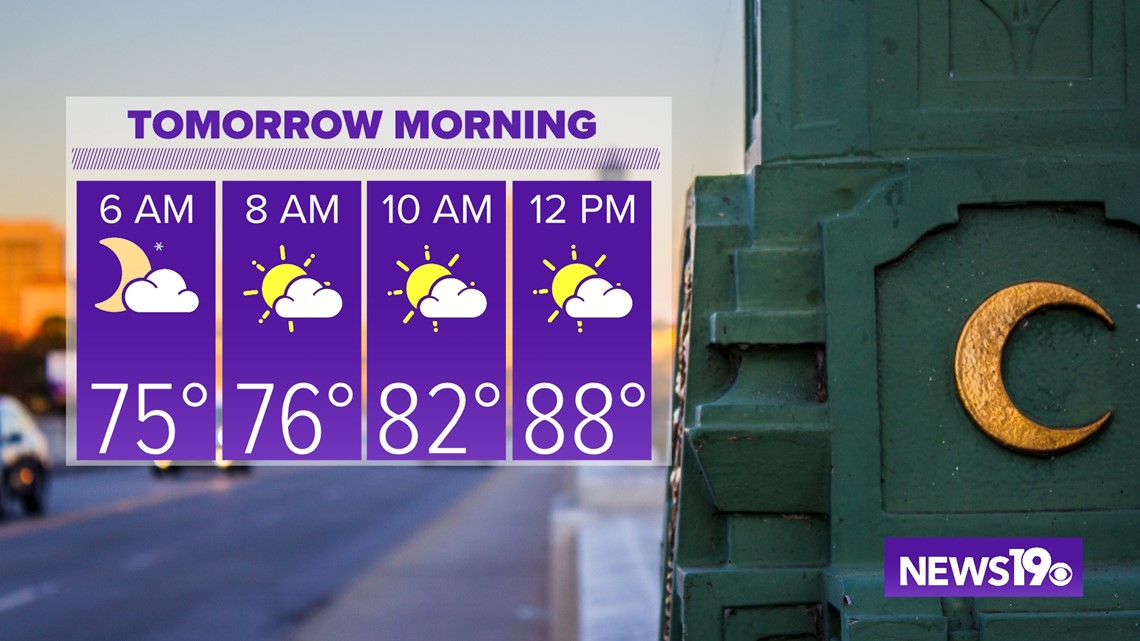 By Thursday and Friday we will see a cold front moving into the area. As of right now, it looks like we will see widespread storm chances on those days with some somewhat "cooler" and drier air behind the front. Highs are expected to be in the 80s with sunshine as we go into next weekend which will be a nice change for sure!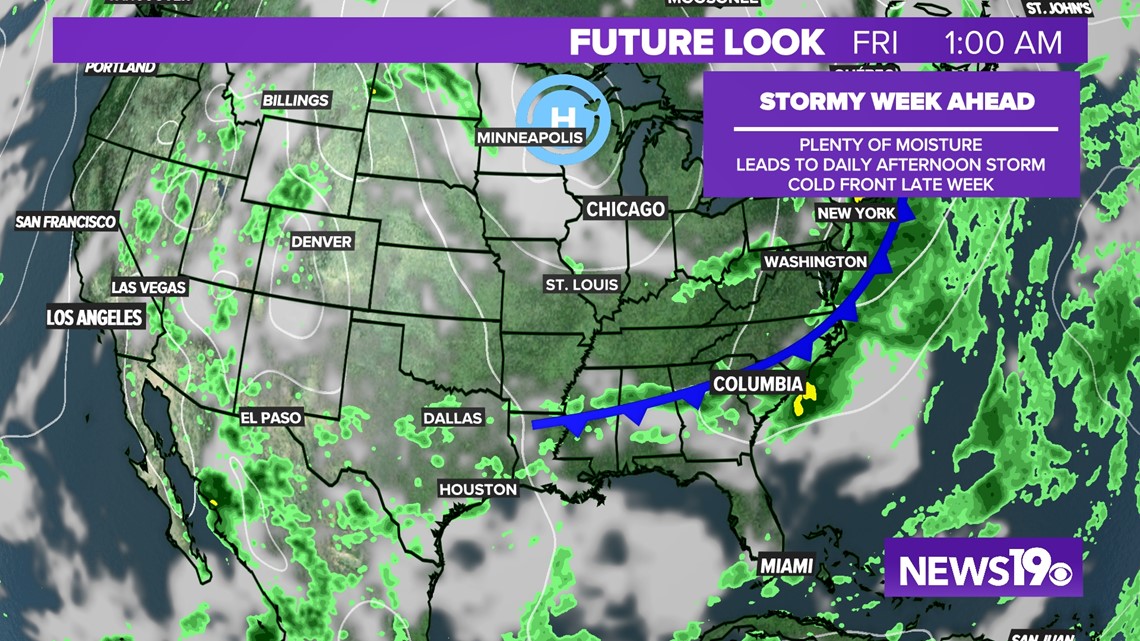 Looking at the tropics, we are now tracking a wave coming off the coast of Africa. According to the National Hurricane Center, this wave has a 40% chance of development. Models aren't too bought into this system making it across the ocean but this will be something we need to watch over the coming days!