COLUMBIA, S.C. — There's a little bit more truth to the term 'clear blue skies'. Our air has gotten clearer compared to decades in the past.
Greg Quina an air quality meteorologist with the South Carolina Department of Health and Environmental Control says we have seen drastic improvements in our air quality.
"It is related to emission reductions. 20, 30, 40, 50 years, since the clean air act of 1970. We've done a lot of things as a state, as a nation, to reduce emissions in our air."
The Clean Air act of 1970, was passed in an effort to combat the ever-present smog and pollution in many US cities. In 1990 amendments were made to even further cut down on emissions. Since then we have seen a lot of improvements.
Several days this past June, the Midlands saw triple digit heat, a recipe for bad air quality, but, there were no air quality issues. This has been a trend as you can see DHEC has continued to issue fewer air quality days over the years.
Even with the reduction in pollutants, that doesn't mean there is nothing to track.
"A lot of our forecasting is related to ozone and fine particulates. Particulates can be a primary source such as fires, it can also be related to dust, like Saharan dust plumes like we saw in 2020."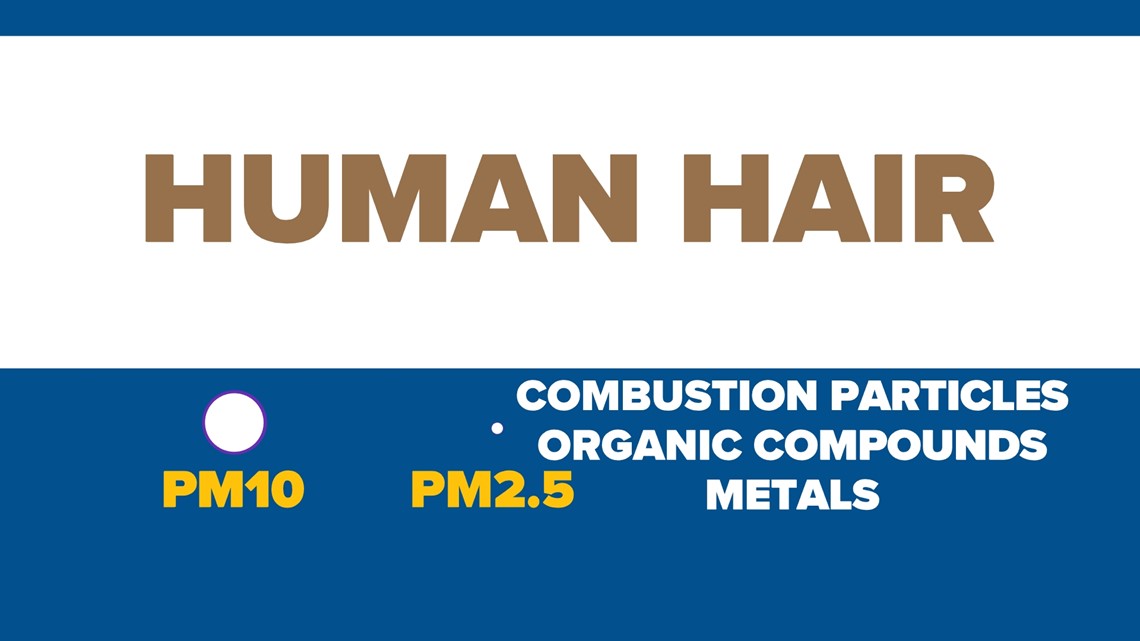 These particles are tiny, at just the fraction of the size of a human hair, they can be hard to detect but, when there are enough of them they can cause impacts just like in 2016 when fires in North Carolina brought bad air quality to the region.
When we do see this decrease in air quality, we use a scale that helps determine how safe it is to be outside. Known as the Air Quality index, it takes into account any pollutants and determines the safety for the general public. Ranging from Good to Hazardous. The last time we were in a level red or unhealthy category was in 2013 with the last Very Unhealthy day occurring in 2002.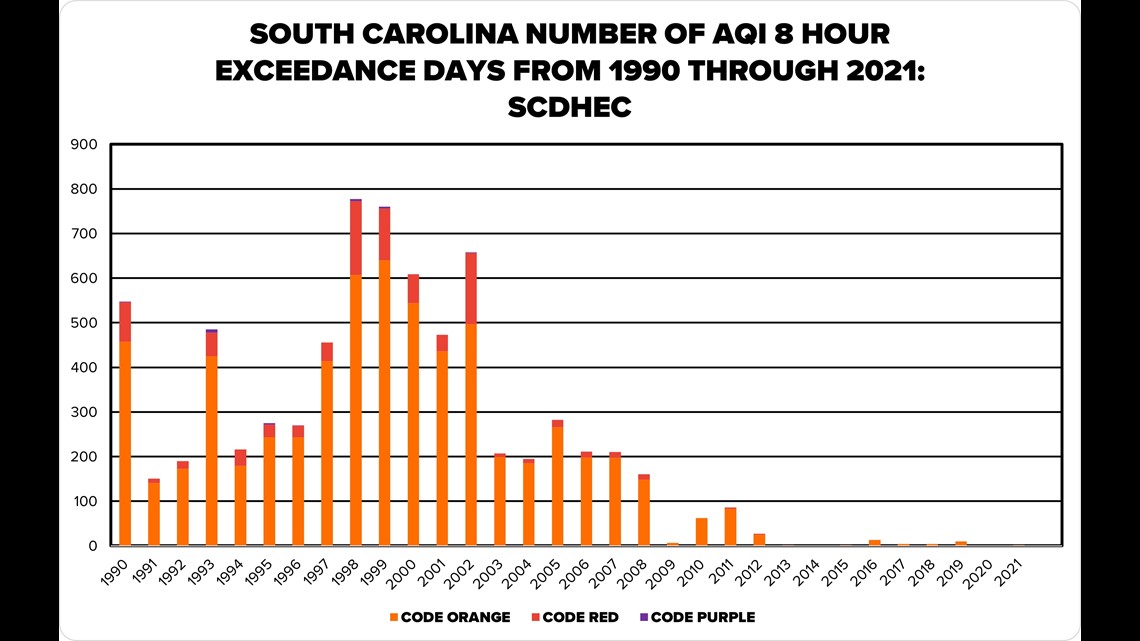 Looking across the country you can see this index in action with most of the Southeast in good air quality. Something we might not have been able to say just a few decades ago.
"Over the years it has gotten harder and harder to issue air quality action days for our state, its just one of those things we can be proud of."