COLUMBIA, S.C. — Wash, rinse, repeat. That is the type of weather we have been dealing with in the Midlands lately. Expect another hot and humid afternoon with scattered storms developing through this evening across the Midlands.
Forecast models have been a bit dry as we are already seeing downpours north of I-20 around midday. Storms will become more widespread in the afternoon though as temperatures approach the lower to middle 90s.
Any storms that do form could drop locally high amounts of rain and produce gusty conditions.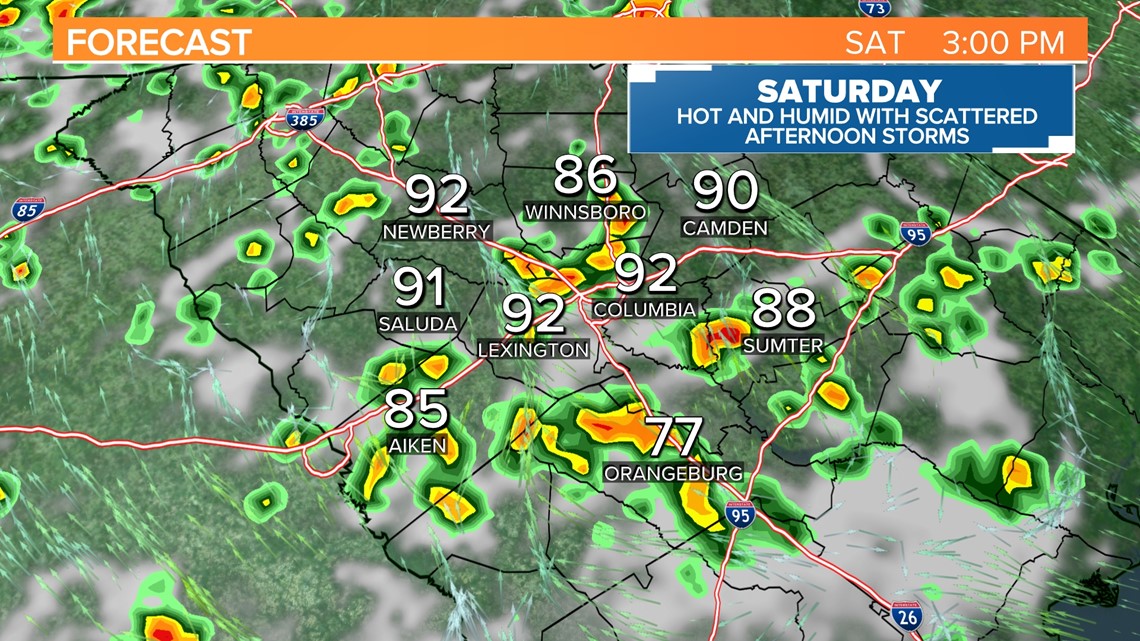 As we go into Sunday we are expecting more of the same. Highs will be topping out right around 90° with scattered storms once again in the afternoon hours.
This pattern doesn't chance for the first half of next week. High pressure over the Atlantic is going to keep our winds out of the south which will allow for higher amounts of moisture in the atmosphere. This will lead to the daily afternoon storm chance continuing in the forecast.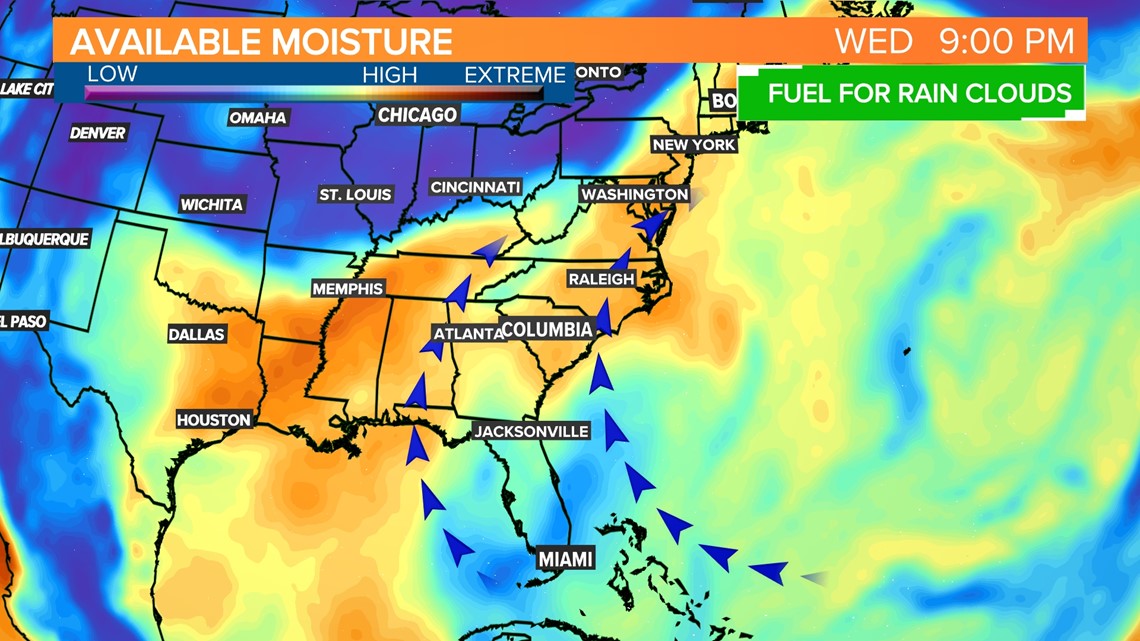 Towards the end of this upcoming week, models are hinting at a cold front stalling in the area. This would bring higher rain chances to the region by this timeframe.