COLUMBIA, S.C. — After storms brought flooding to Columbia on Monday, we are expecting more storms in the area. Temperatures on Wednesday will be on the hot side with highs expected to reach the middle 90s during the day. We could see a few isolated storms starting in the evening and leading into the night hours. Right now, any storms that do form could produce some low end severe weather including gusty winds and potential flash flooding.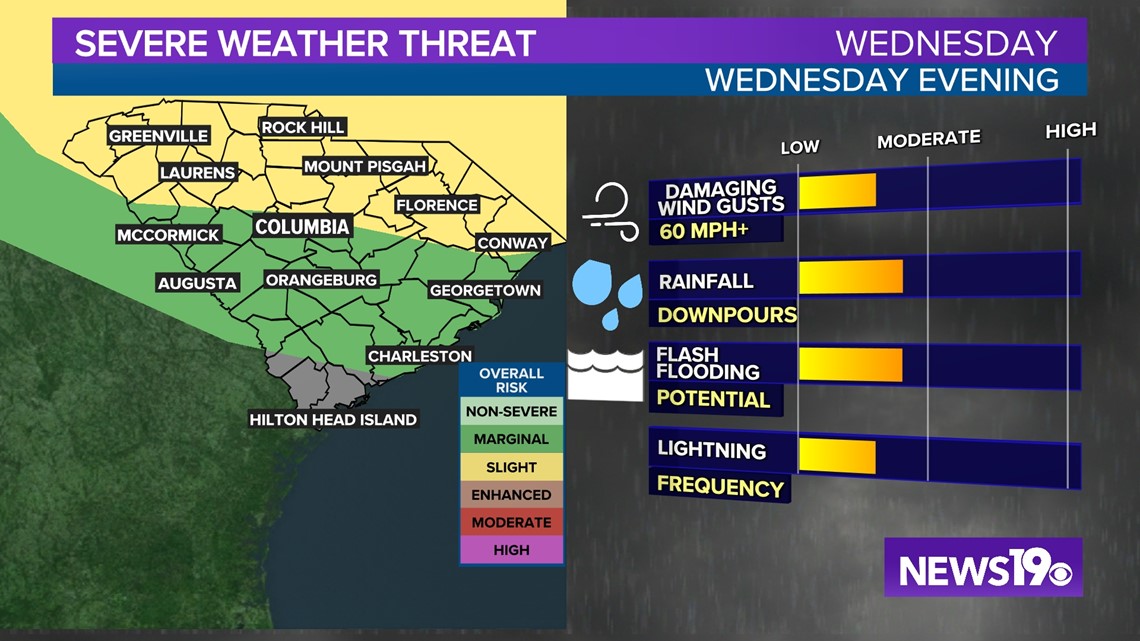 Looking past tomorrow, we see high pressure sitting out west. This allows for us to stay in a very hot and muggy pattern but also keeps the chance of rain. Every afternoon and evening we will see storms develop along the border of this high as they "ride" around the feature.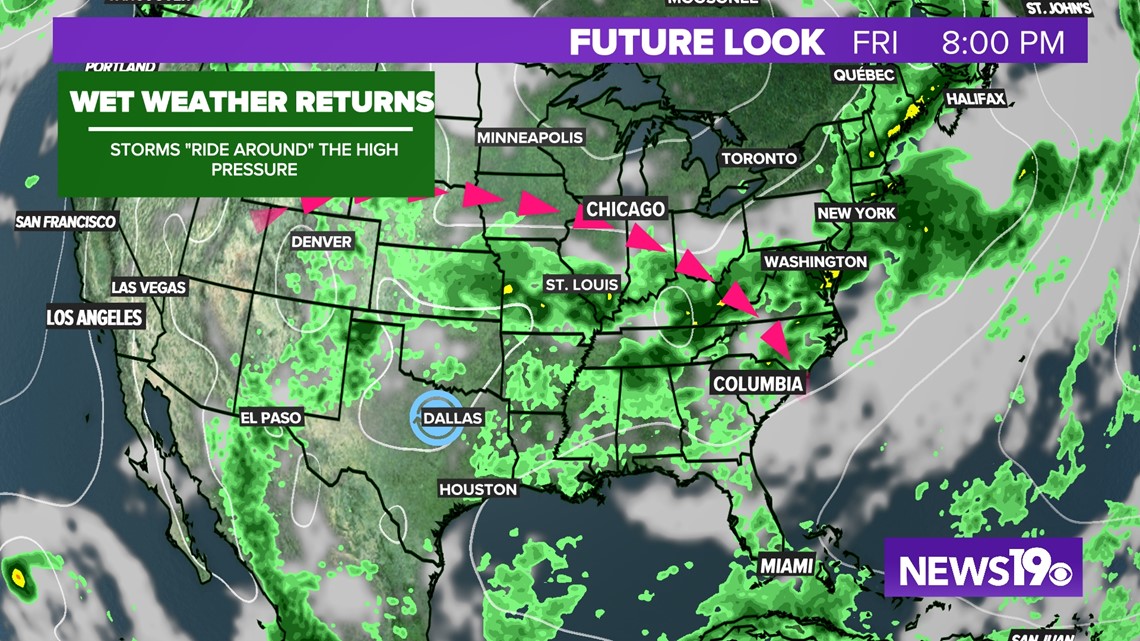 Thursday looks to be one of the more stormy days here across the Midlands although we really cannot rule out widespread storms through the end of the week. Right now the Storm Prediction Center has most of the area under a slight risk. Once again, damaging winds and flash flooding will be the biggest concern with any thunderstorms that move through the Midlands.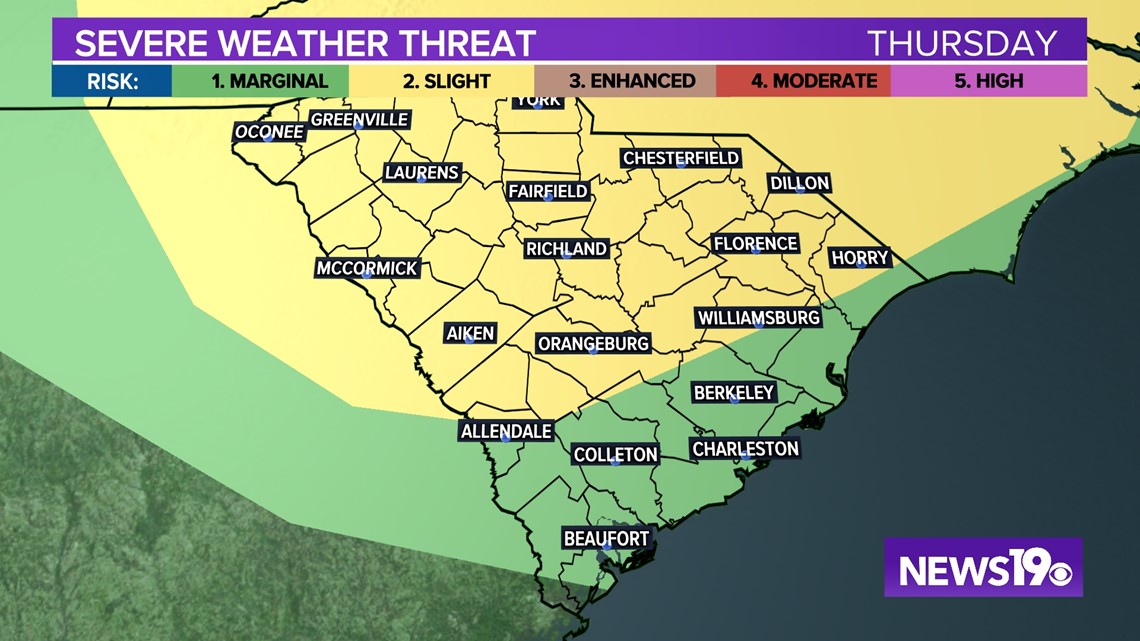 As we get to the end of the weekend rain chances look to go down a little bit along with lower temperatures. Highs are expected to be in the upper 80s.