COLUMBIA, S.C. — After starting Saturday with some rainfall, we enjoyed plenty of sunshine in the Midlands. This sunny weather won't be lasting too much longer, however, as the chance of thunderstorms looks to be back in the forecast as soon as Sunday morning.
A cold front that brought us rain on Saturday is expected to stall out across the area. This will set the stage for an environment favorable for thunderstorms and potentially severe activity tomorrow but possibly even on portions of Monday. As of right now, the biggest threat will be along and south of this stationary front through the next 48 hours.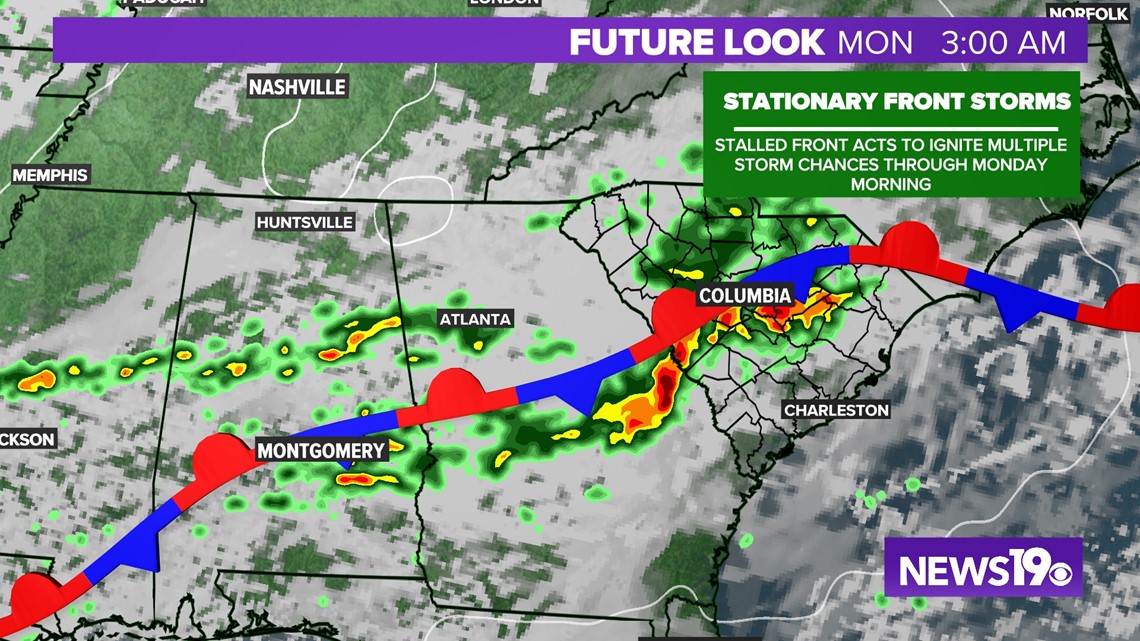 As for Sunday, the storms look to move quickly from the west toward the east. We have plenty of moisture and available energy in place but the wind profile looks to be less conducive to tornadic weather at this time. With that being said, Large Hail and Damaging Winds will be the things we watch for when it comes to any severe weather that does form.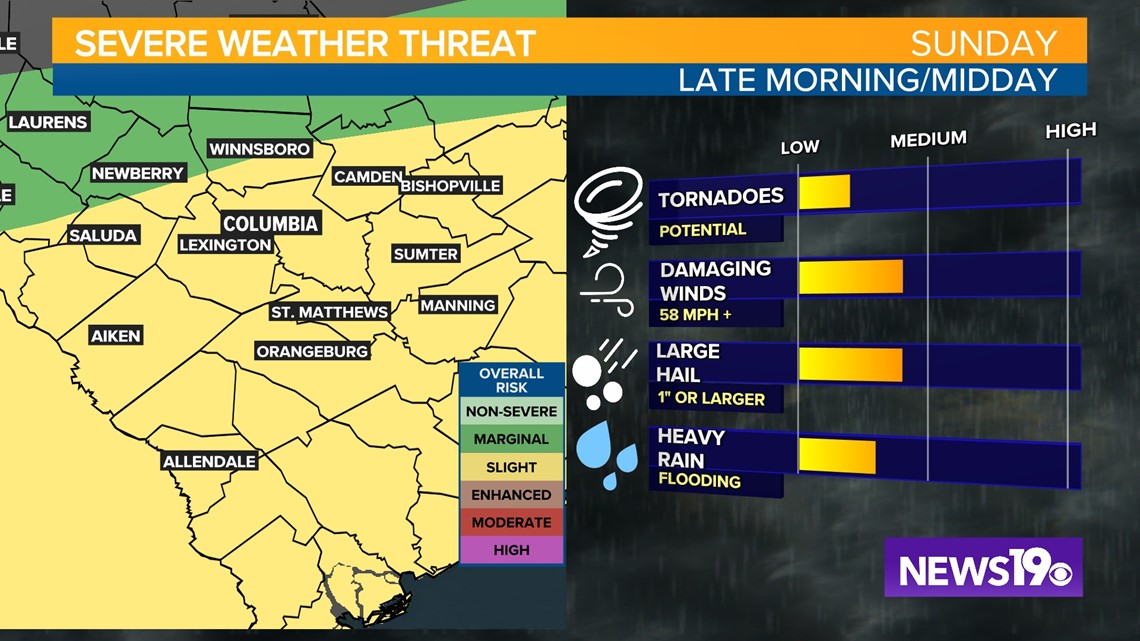 Timing for these storms looks to be in the late morning hours with western portions of the Midlands expecting to see the potential for severe weather starting around 8 AM. This will move towards the east and the threat of severe weather should be gone by around 2 p.m. to 3 p.m. for the entire Midlands region.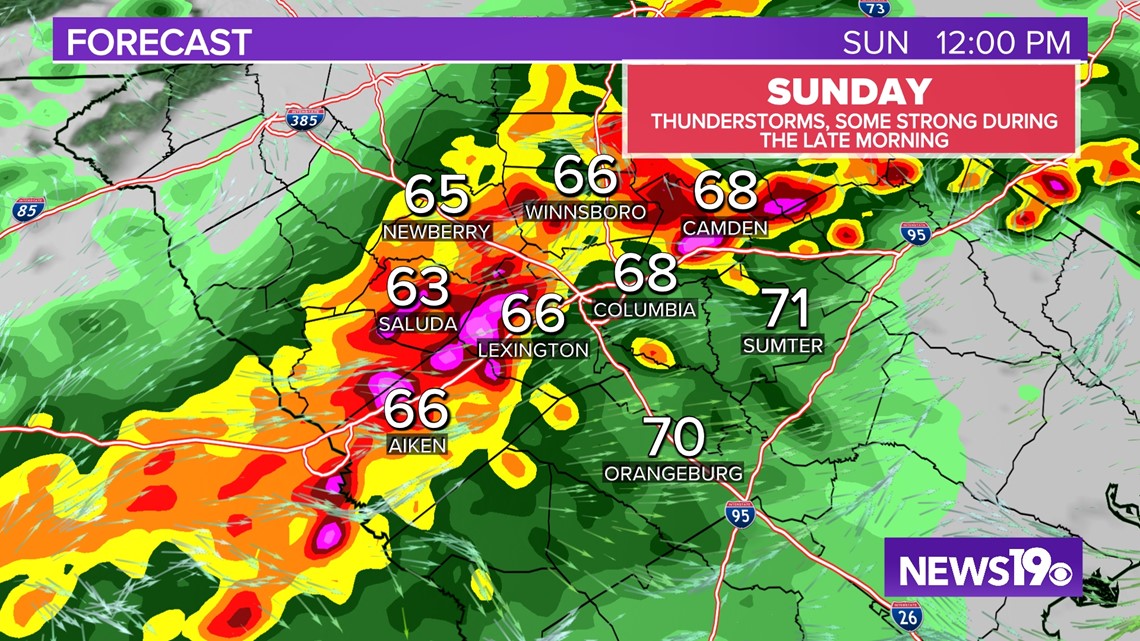 One thing to keep an eye on is that the positioning of this system and timing have been shifting over the past 12 hours. So, make sure to keep up to date with the forecast as details will likely need some changes leading up to the event. As for specific timing for the event you can see locations listed by county below.