COLUMBIA, S.C. — Today will be seasonably cool and dry. Clouds will increase overnight as a cold front approaches the area. Showers are likely. Thunderstorms are possible Wednesday. Some of the storms could be strong or even severe. Cool, dry weather will return to the state Thursday and Friday.
High pressure will remain in control of our weather today. Highs will be in the middle 50s. Our average high temperature this time of the year in Columbia is 57 degrees.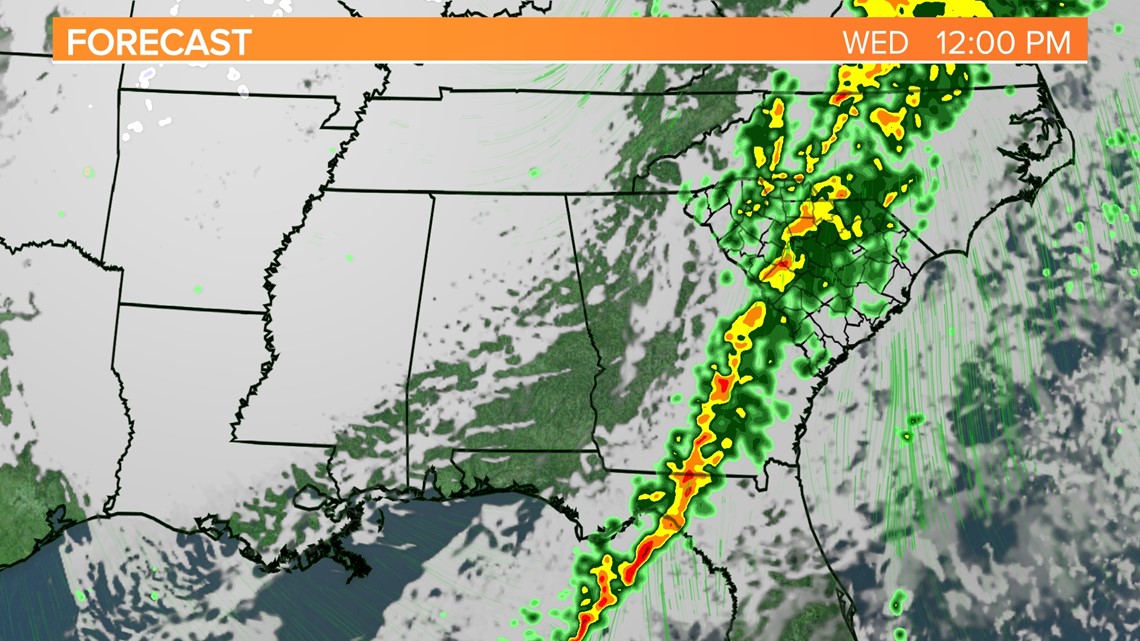 Showers will become widespread by the mid-morning hours of Wednesday. Some thunderstorms will be possible too. It will be a windy day with winds from the south at 20-25 MPH. We could experience some stronger gusts. It will be a warm day ahead of the front. Highs will be in the middle 60s for most locations.
The Storm Prediction Center has most of the Midlands under a slight risk (Level 2 out of 5) for severe storms Wednesday. This means scattered severe storms possible; short-lived and/or not widespread; isolated intense storms possible.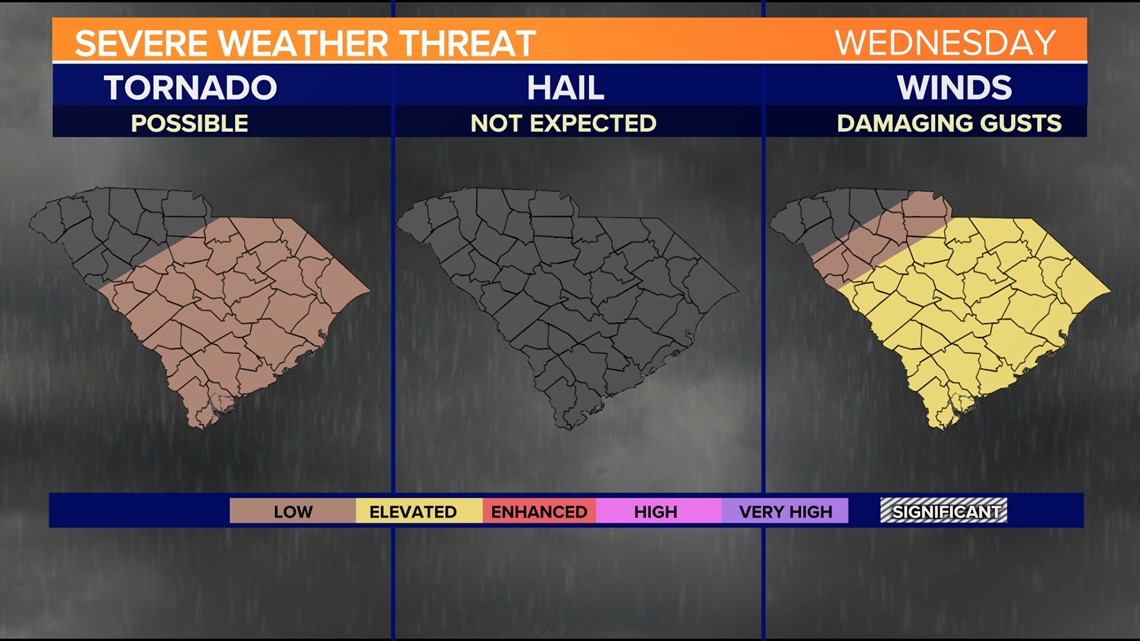 The main threat Wednesday from any strong or severe thunderstorm will be damaging wind gusts, but a tornado cannot be ruled out.
As the front moves through, the threat of severe weather will quickly end from west to east. Skies will clear out, but it will still be breezy Wednesday night and Thursday.
Thursday will be mainly sunny with highs in the lower 50s. Friday will be sunny and seasonable with temperatures topping out in the middle 50s.