COLUMBIA, S.C. — Over the last few days Hurricane Fiona has been impacting the island of Puerto Rico. At one point during the weekend almost all of the over 3 million people on the island were without power. Flash flooding has been occurring with several rivers already reaching major flood stage.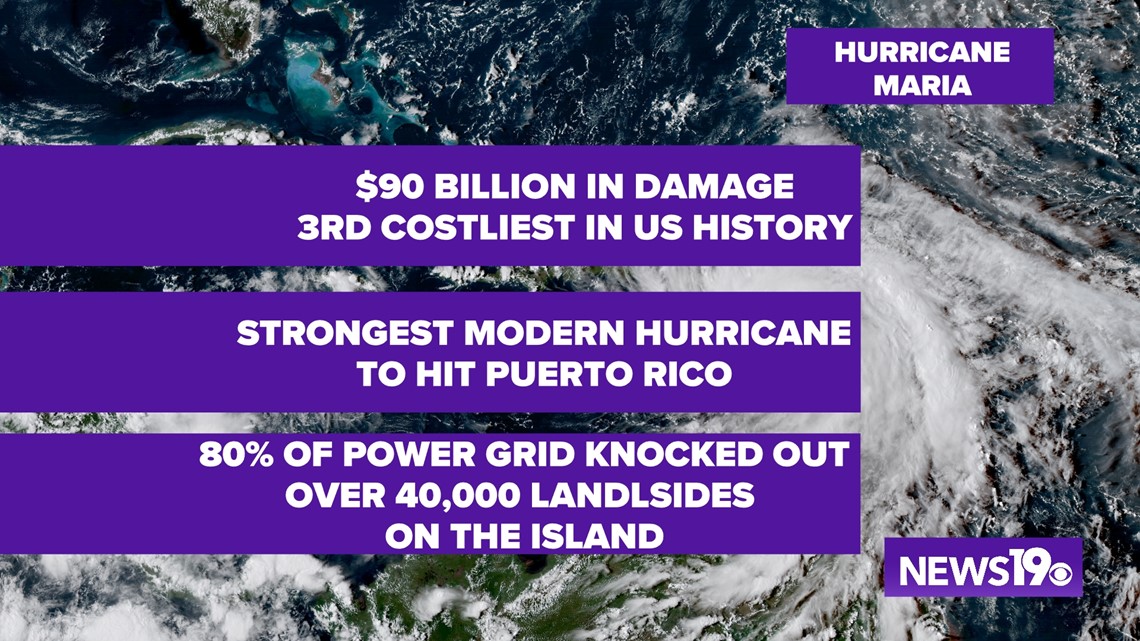 To understand why this storm has been such a big deal we have to look at the past. Hurricane Maria struck the island back in 2017. The category 4 storm brought fierce winds and heavy rain. 80 percent of the power grid was knocked out along with over 40 thousand landslides which caused 90 Billion dollars in damage, the 3rd most in US history. Since then recovery efforts have been slow.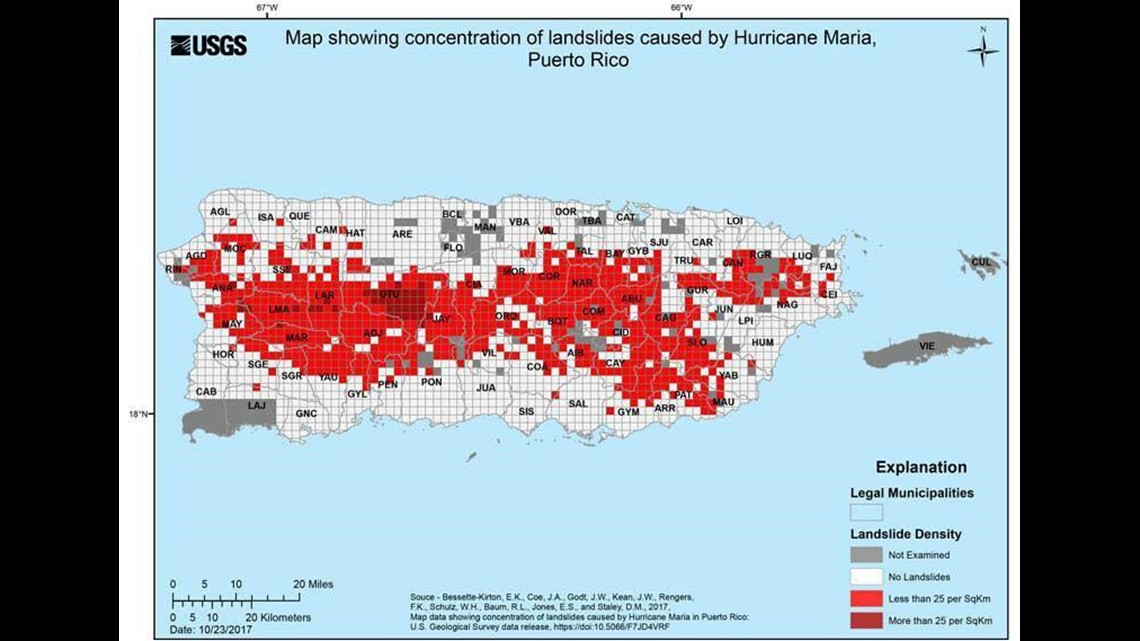 Unlike Maria, Hurricane Fiona was only been a category 1 storm as it passed the island but the biggest impact by far has been the intense rainfall across the Island. Heavy bands of rain have been set up right over the island for days now as the storm has moved relatively slow. Looking at the rainfall from Maria in 2017, parts of the island picked up in excess of 30 inches of rain. So far, the rainfall from Hurricane Fiona has been impressive as well dumping over 2 feet of rain. Of course, with rainfall of this magnitude flash flooding has been occurring, which poses the biggest threat to those on the island right now.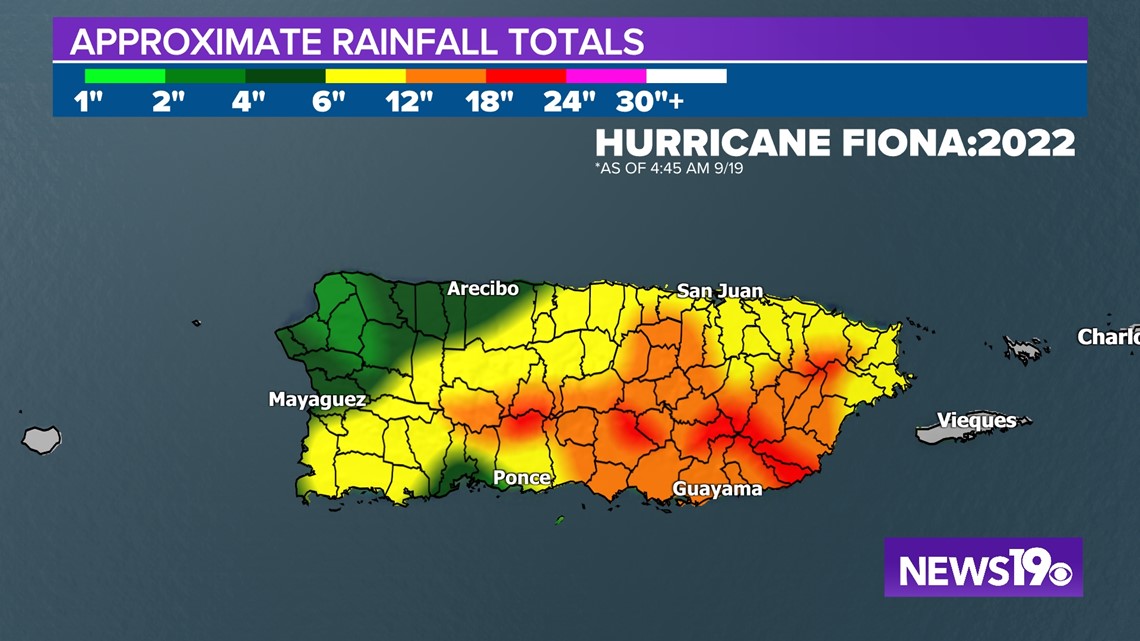 Thankfully, the storm is on its way out so recovery efforts will be able to start soon, and for the latest on where this storm is heading we will have all the information you need to know here on News 19.