COLUMBIA, S.C. — Tropical Storm Lee is forecast to become the third major hurricane of the 2023 Atlantic hurricane season. Lee is the 13th storm of an already busy year. It is expected to become a hurricane later today.
The center of Tropical Storm Lee is about 1265 miles east-southeast of the northern Leeward Islands. It was moving west-northwest at 14 mph. The storm had winds of 70 mph with some stronger gusts.
Despite some east-northeasterly vertical wind shear over the system, Lee has been strengthening quickly. Because the shear is expected to relax while the storm remains over very warm water and in a moist environment, the storm is expected to intensify steadily to rapidly over the next few days.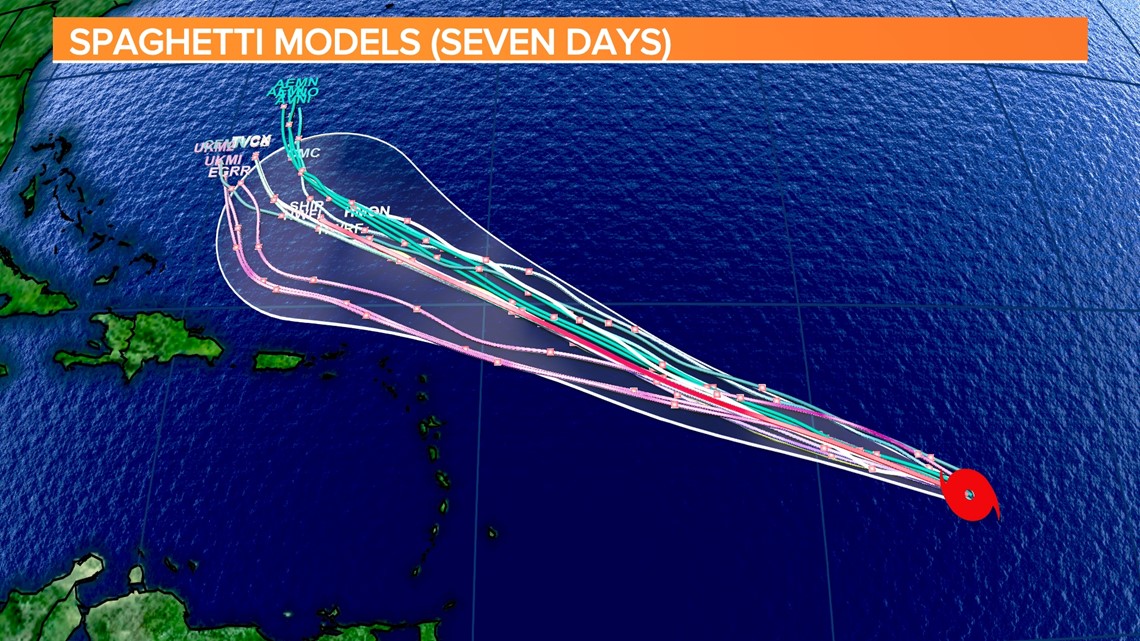 Most intensity models show Lee becoming a major hurricane by the weekend, but they do not show much change in strength in the short term. Furthermore, global models such as the American and European show explosive intensification and predict a drop in Lee's minimum pressure of more than 60 mb by the end of the forecast period.
The NHC intensity forecast is near the upper end of the model guidance for the next 24-48 hours, but then drops to the middle of the guidance envelope. Regardless of the specifics, Lee is expected to be a powerful hurricane late this week and into the weekend.
The current motion is expected to continue for the next few days, with a slight reduction in forward speed. Continued steady to rapid strengthening is forecast, and Lee is expected to become a hurricane later today and a major hurricane in a couple of days.
Tropical-storm-force winds extend outward up to 80 miles from the center.