COLUMBIA, S.C. — A cold front moved through on Sunday and will stall south in Florida this week. This sets the stage for a storm to possibly form towards the end of this week.
The National Hurricane Center has given an area off our coast a 30% chance of development in the next 7 days. The system looks to be potentially subtropical in nature. Let's talk about what a subtropical storm is and how it is different from other low pressure systems.

A Baroclinic Low is driven by temperature differences and features warm and cold fronts. These fronts move warm, moist air on the east side of the system and dry and cold air on the west side.
Subtropical systems still have two distinct sides like a traditional low pressure but with no fronts. There is a warm moist air mass on the eastern side of the low with dry air located on the western side of the system.
This is in stark contrast to a tropical low which is surrounded by warm, moist air on all sides.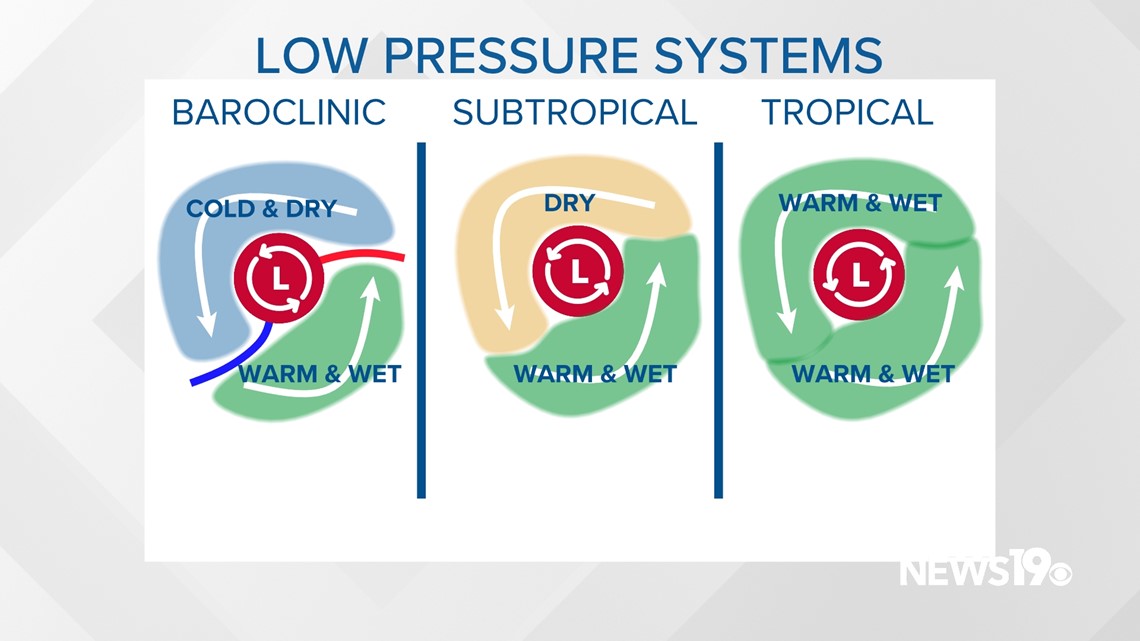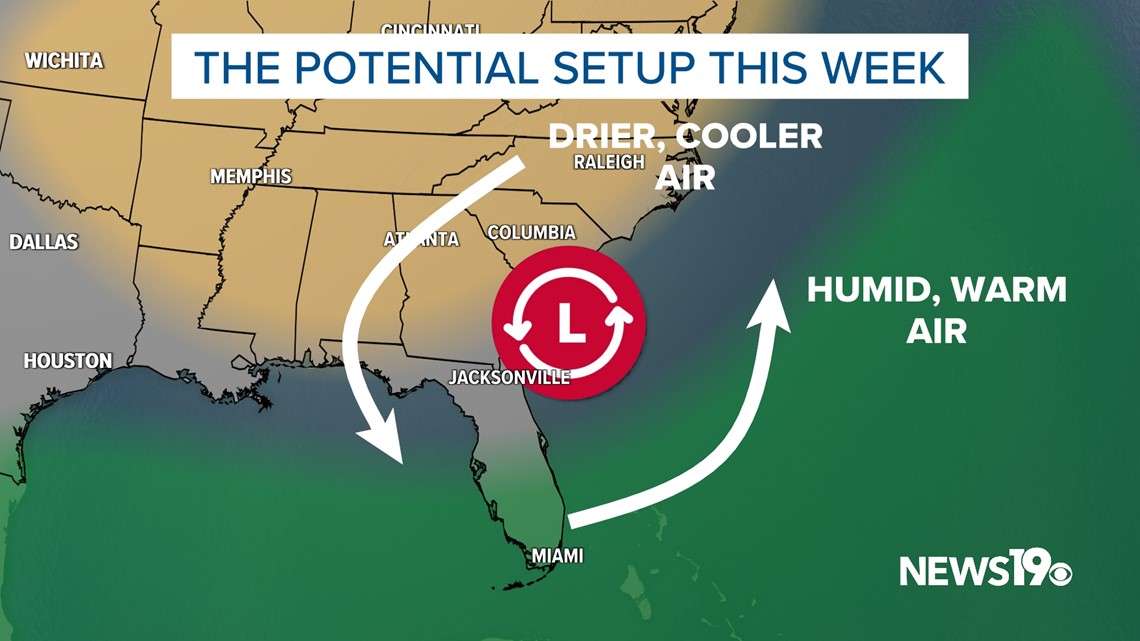 Subtropical systems are often very lopsided because of this with their highest winds and strongest rains not near the center of the storm.
This week a stalled front will serve as the location for an area of low pressure to form. The dry over the Southeast right now will likely keep this low disorganized and only subtropical in nature if it gets stronger.
As for rain and temperature implications, the forecast will likely get a bit clearer in the coming days.