Late September is often a busy time of Hurricane Season and this season has been no exception. This week three named storms (Jerry, Karen, and Lorenzo) were active at the same time.
At 5 am on Wednesday morning, Jerry dissipated and Lorenzo became a hurricane. Lorenzo and Karen are expected to strengthen over the next few days.

In the far eastern Atlantic, the National Hurricane Center expects Lorenzo to reach major hurricane status tomorrow with sustained winds as high as 125 mph by the weekend. Lorenzo is not projected to hit land over the next 5 days, but could be a problem for the Canary Islands later next week.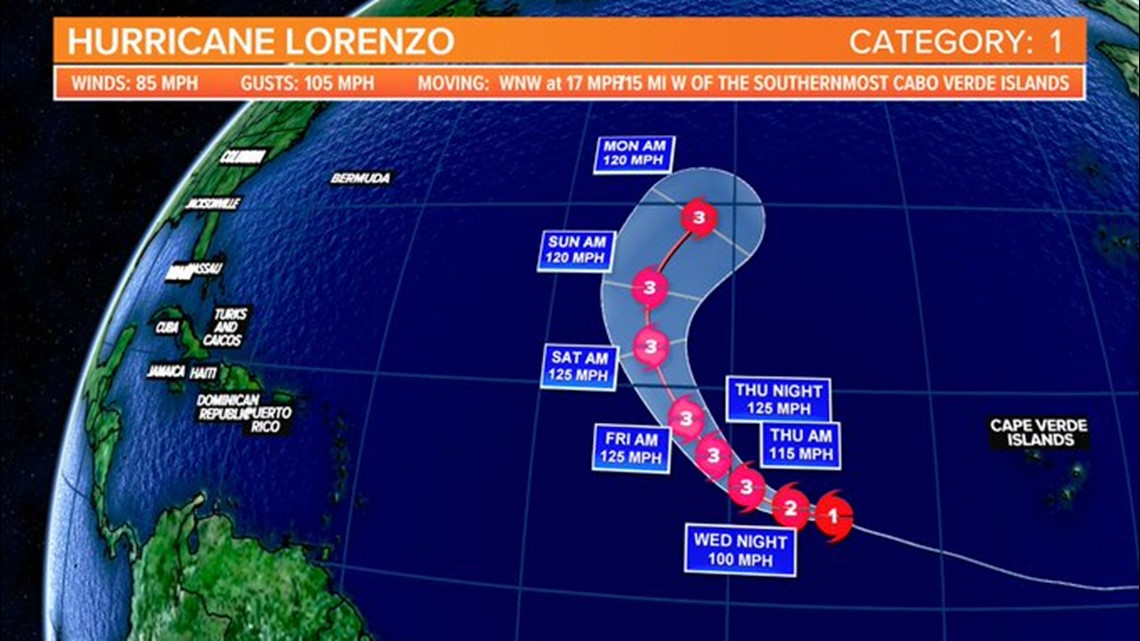 On Tuesday, Karen brought wind and rain to Puerto Rico and the Virgin Islands, but is more than 200 miles north of Puerto Rico as of Wednesday morning. Karen is not well organized this afternoon, but is expected to remain a tropical storm over the next 5 days.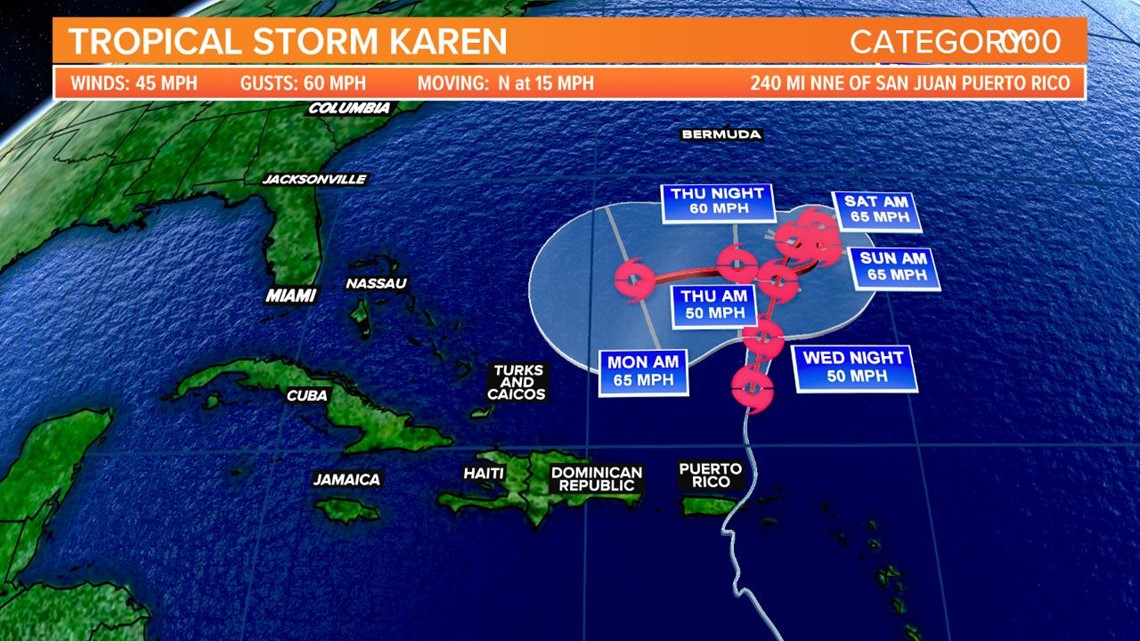 Although Karen isn't expected to rapidly strengthen, the storm's path is one of interest because Karen will start moving west early next week. This path could bring Karen's moisture to the Bahamas or Turks and Caicos later next week, but it's too early to say how organized Karen will be at that point.