COLUMBIA, S.C. — Temperatures in Columbia hit well over 100 on Wednesday, May 18, but not in the way you might think. And these scorching temperatures create a bigger issue known as an Urban Heat Island.

In bigger cities, like Columbia, because they have more buildings, asphalt and sidewalks, surfaces tend to retain more radiant heat during the day and into the evening hours. It's a phenomenon known as the Urban Heat Island.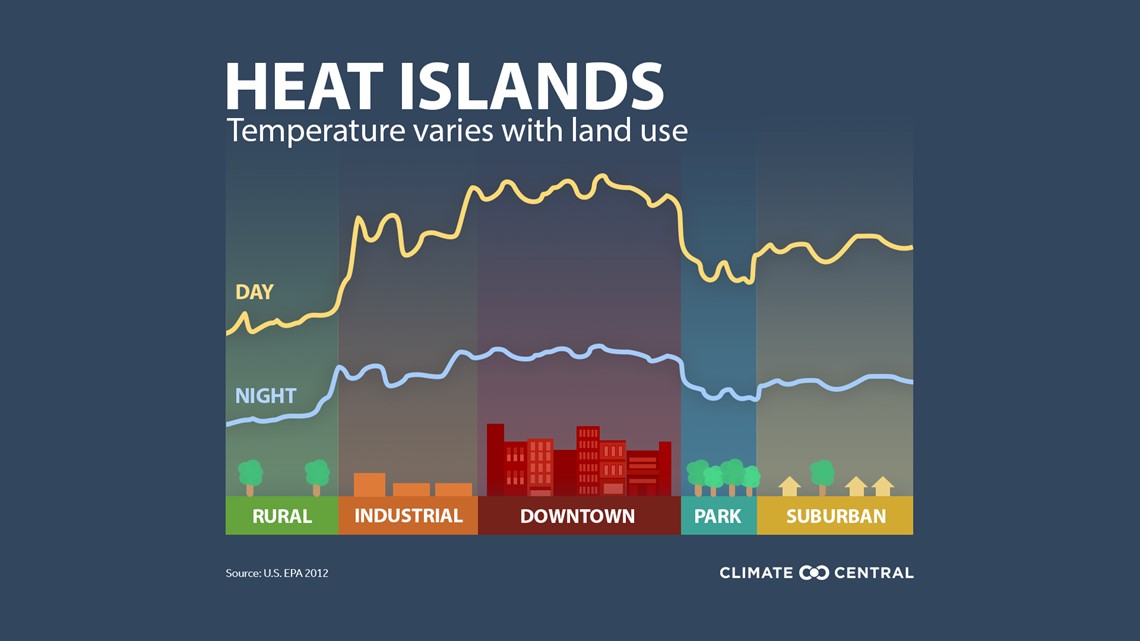 City parks like Maxcy Gregg Park are a greenspace and because of that, they have some natural features which include grass -- but more importantly trees -- which play a really big role in providing relief on our hottest days here in Columbia.

During the afternoon on May 18th, the air temperature was right around 86 degrees. Using an infrared thermometer we were able to get a few readings.
In the shade, the ground was only 81.6° but, just walking a few steps into the sunshine, the grass measured 114°.

Just about a mile down the road we measured the temperature in a parking lot near Colonial Life Arena.
While our sunlit grass reached 114 degrees the asphalt blew it out of the water… 144 degrees! That is a full 63 degrees hotter than the air!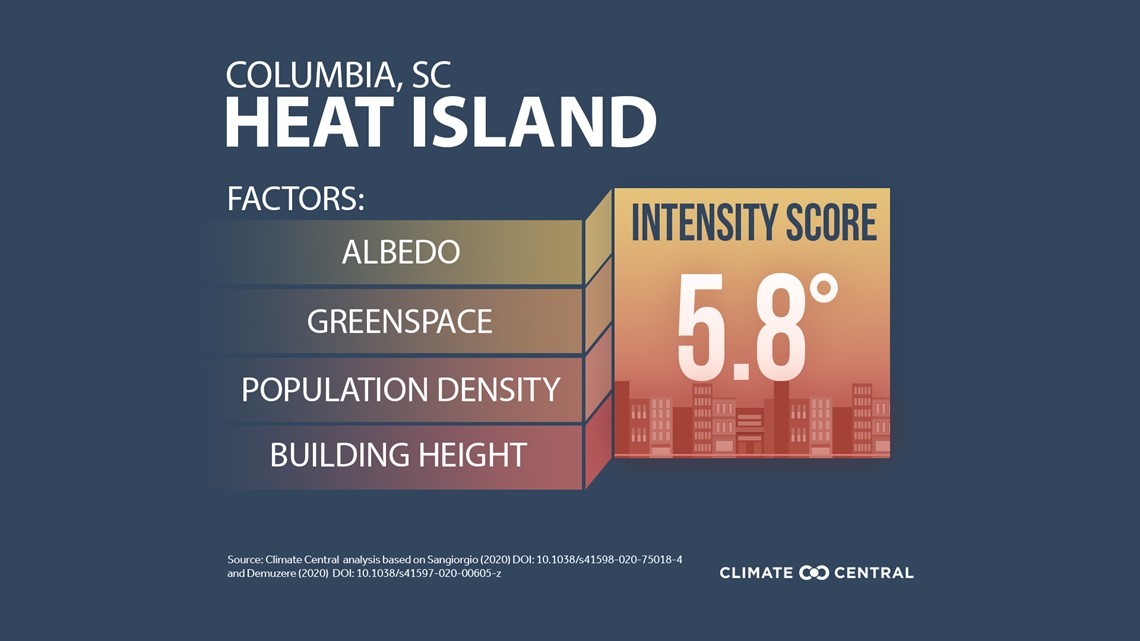 Our official readings are recorded at airports, and even they show the same story. Typically, Columbia Metropolitan Airport, which is located 10-miles southwest of the downtown area, is cooler than Jim Hamilton-LB Owens Airport (Owens Field), an airport much closer to the city's center. That right there is the Urban Heat Island in action. Areas with less tree cover result in hotter weather… a problem that governments both local and federal are starting to look at and how it impacts us.