COLUMBIA, S.C. — The US West is in a decades-long drought that has no end in sight. Large reservoirs like Lake Powell and Lake Mead are at their lowest levels since the lakes were filled.
There is some good news though as of late. Since December of 2022, a parade of storms has continued to bring beneficial rain along the west coast. Some portions of California have seen over double a year's worth of precipitation. This has taken what was once 85% extreme drought across the state to now being completely gone.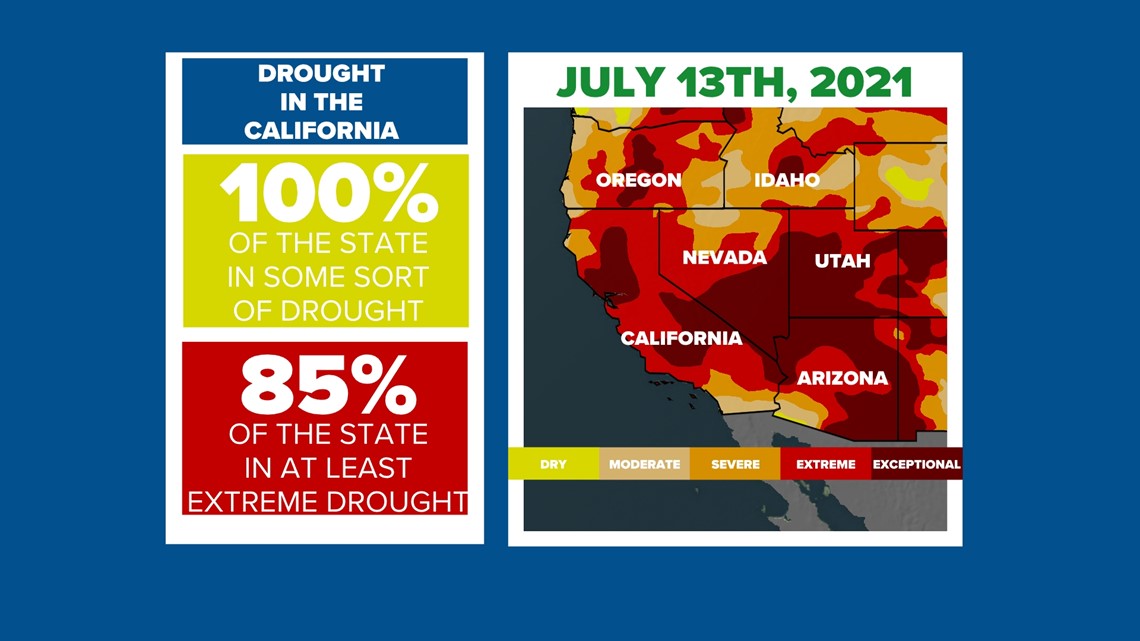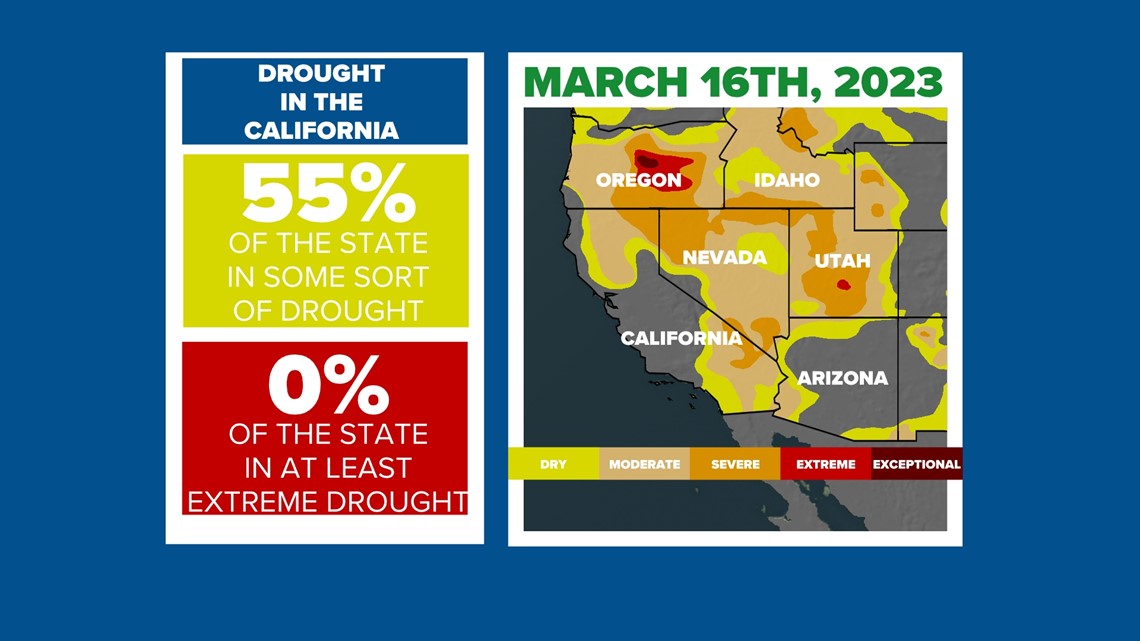 This is really great news for those living in California as rainfall and future snowmelt will help to refill water reservoirs in the region. As for areas out in the desert, this season has helped somewhat but, the long-term mega-drought still continues.
The west isn't the only region that has been wet to start the year. Spring is typically one of the driest parts of the year here in the Midlands.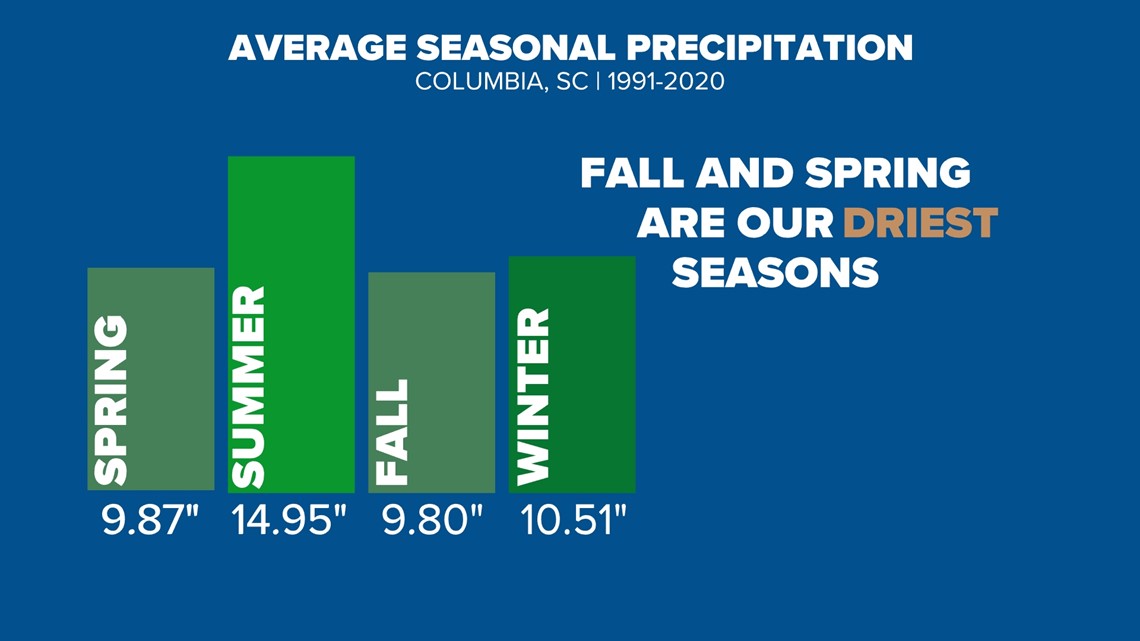 Last year we were running behind in rainfall as the drought began to build. This led to a regional drought by the month of June. Dry conditions during Springtime elevates forest fire risks thanks to the very dry air we typically see but, can also lead to very hot summer conditions if wet weather doesn't arrive by June. This was the case last year as we saw our hottest daytime highs since 2011 in the Midlands.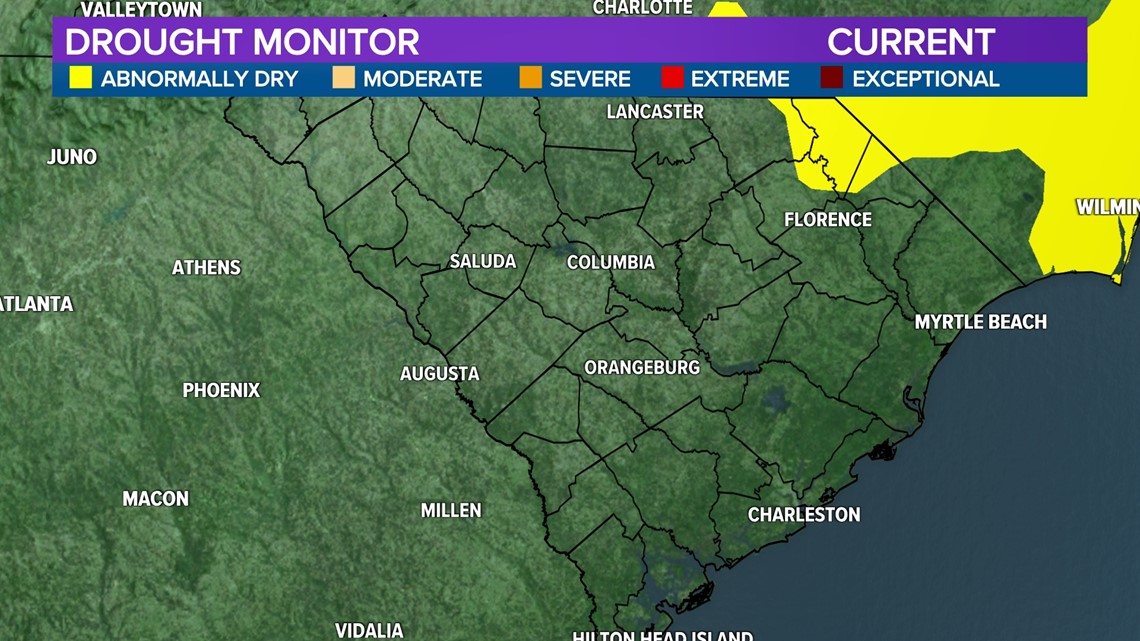 Thankfully, we are looking a bit different this Spring. With a surplus of rain so far this year, there is no drought currently in the Midlands. The pattern going forward remains to look active which the Climate Prediction Center says should lead to wetter than normal conditions through the beginning of April.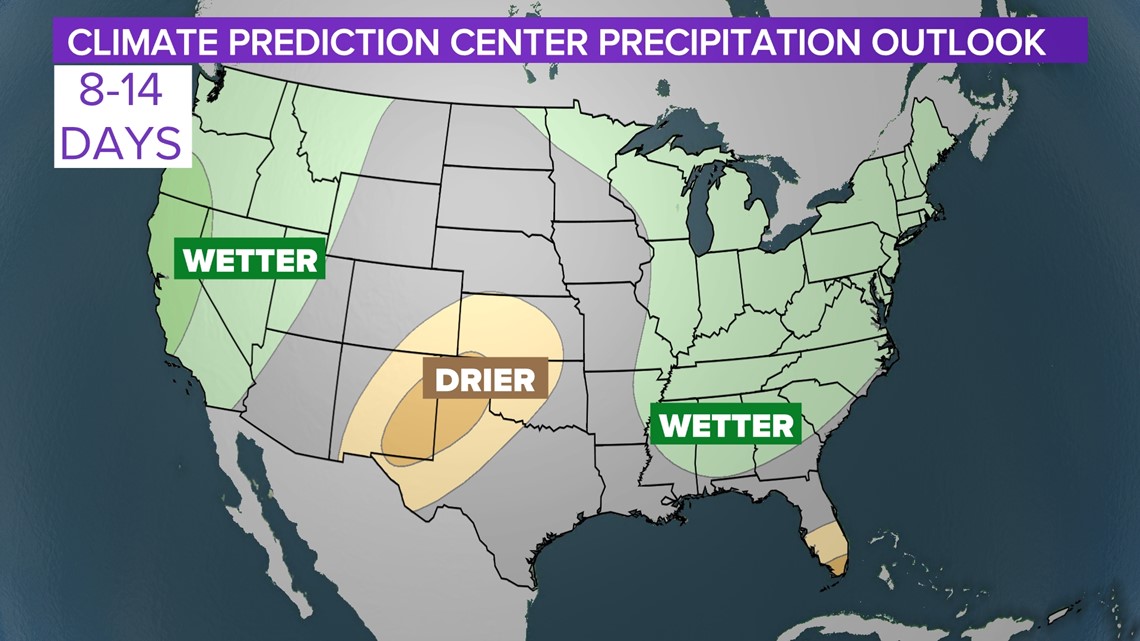 While Spring is normally one of our driest seasons, it historically has produced some of our most impactful severe weather events here in the Midlands. As of right now, that part of the forecast looks to remain quiet.