COLUMBIA, S.C. — We're looking at another beautiful day across South Carolina with warm temperatures and sunny skies.
After starting off with low temperatures in the upper 40s, we will rebound this afternoon back into the low to mid 80s. The average high for this time of year is 74°, so our afternoon temperatures will more so resemble mid May than the beginning of April.
Skies will remain clear today with a west-southwesterly wind as high pressure sits in control just to our south.
With these clear conditions with light winds, pollen levels will remain high through the end of the week due to pollen from Oak, Poplar, and Maple trees.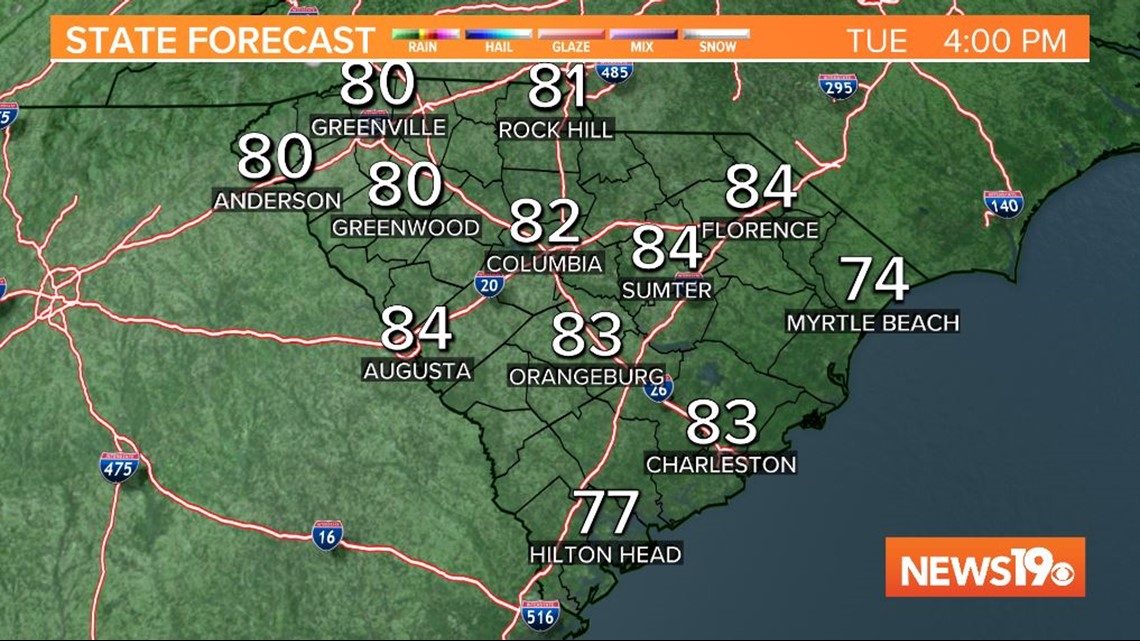 Our weather will remain quiet through early Thursday as high pressure remains in control. Temperatures will be even warmer on Wednesday with highs in the mid to upper 80s under sunny skies.
The area of high pressure will start to push away Thursday and we will begin tracking a cold front out to the west. Clouds will increase Thursday and into the weekend along with the chance for rain and storms.
An isolated shower or storm is possible late Thursday, but the better chance for wet weather will be Friday and into the weekend. Our temperatures will also go back into the 70s at the end of the week due to the increased cloud coverage and rain chance.
The good news is that any rain that comes will help bring pollen levels down!