COLUMBIA, S.C. — You may have noticed extreme temperatures when stepping out the door this week.
On Monday, the Columbia Metropolitan Airport reached a high of 99 degrees, 12 degrees above average for this time of the year.
But why have temperatures been so hot lately?
There is a large ridge in the upper atmosphere, also known as an area of high pressure, that has situated itself over the deep South. It is forecast to remain there through the week.
The air sinks with high pressure, and as it descends it warms, it is helping to keep our current conditions above average.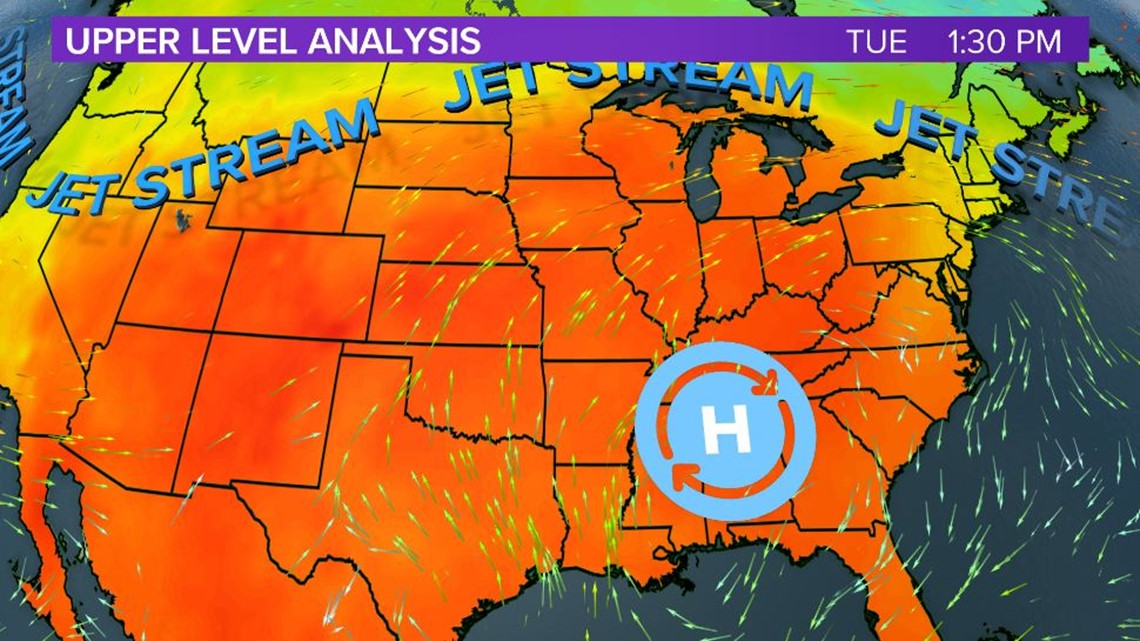 With this area of high pressure stuck in the South through Friday, temperatures will also be stuck in the 90's through the end of the week.
Our climate is continuing to warm, and Fall months are continuing to have warmer and warmer temperatures.
According to Climate Central, average temperatures here in Columbia, as well as the United States are on the rise. Columbia has seen an increase in average temperatures of 1.7 degrees since 1970, while the United States has seen an increase of 2.5 degrees.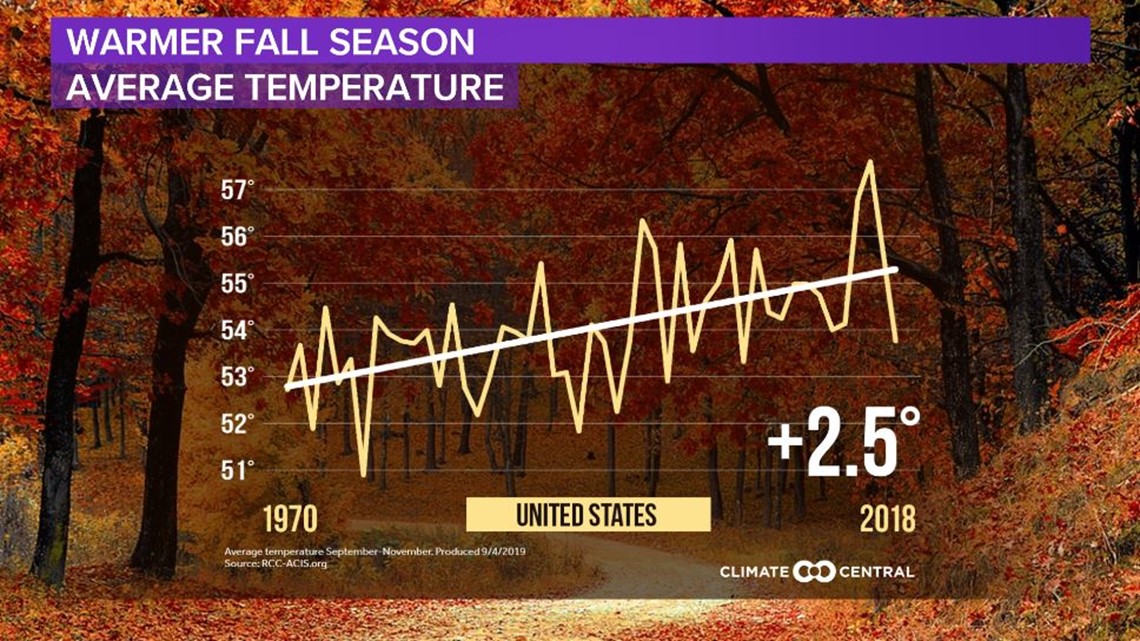 Having famously hot temperatures last longer may be an inconvenience to residents, but it also creates a drawn-out mosquito and allergy season, as well as increasing energy costs to keep people cool.
Meteorological Fall starts September 1 and lasts through November 30. Typically at the beginning of September, temperatures are closer to 89 degrees. By mid-October, average temperatures drop to the low 70s. However, with the climate continuing to warm, we will continue to see fall temperatures above these averages.