COLUMBIA, S.C. — 2020 was a record-breaking year for the Atlantic Hurricane season. There were a total of 30 named storms, 12 of which made landfall in the United States. Following this extremely active year, the World Meteorological Organization (WMO) has decided to retired multiple names from 2020 and 2019, as well as change the way hurricanes are named in the future.
The retired names from 2020 are Hurricane Laura, which made landfall in Louisiana as a category 4 storm, and Hurricanes Eta and Iota, which made landfall within 2 weeks of each other in Nicaragua.
The 2019 name that the WMO also decided to retire Hurricane Dorian, which devastated the northern Bahamas as a category 5 hurricane. The storm also brought strong winds and heavy rain to the Carolinas in 2019.
In total, 93 names have now retired from the Atlantic basin hurricane list since the naming system began in 1953.
Another change that the World Meteorological Organization made regarding future hurricane seasons is the retirement of the Greek Alphabet as a backup list of names.
Challenges with using the Greek Alphabet last year included people placing too much focus on the Greek names and not enough focus on the impacts of the storms. There was also some confusion in the pronunciation and translation of some of these names.
In lieu of using the Greek Alphabet, the organization has created a supplemental list of names that will be used if the normal list is exhausted.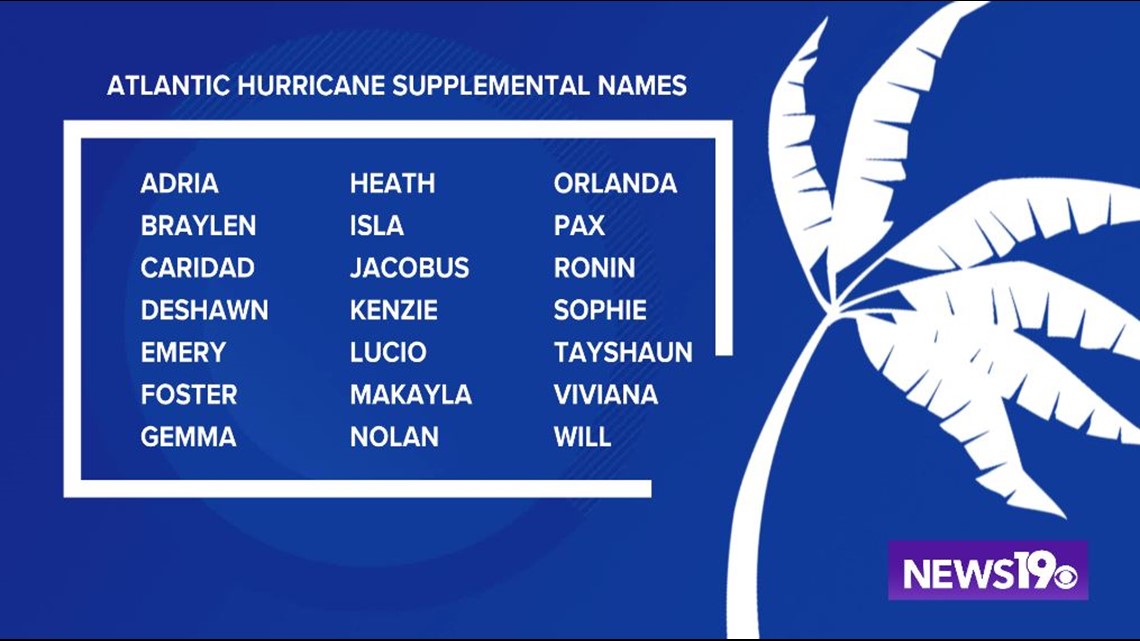 Because the trends in tropical cyclones show storms forming earlier than normal, the National Hurricane Center will begin issuing tropical weather outlooks on May 15th.
The start of the 2021 hurricane season will remain on June 1st. The first name on the list this year will be Ana.