COLUMBIA, S.C. — Eight months ago, Hurricane Florence lashed the state with rain and wind for days as it slowly lost strength.
Myrtle Beach, Conway, Marion, and other spots were caught in the path and were largely deserted, at some points flooded, and left with millions of dollars in damage.
With Memorial Day Weekend approaching and the start of the summer tourist season right behind it, WLTX is revisiting Hurricane Florence's impact spots along the South Carolina coast and Pee Dee region.
Myrtle Beach: State of the Beach
It's a sound Myrtle Beach is happy to hear again, waves crashing along the beach and families enjoying the surf.
Mark Kruea with the city of Myrtle Beach said they're just glad the people are starting to come back.
"We've had a fairly strong winter and a very strong spring so far, the hurricane put a damper on last fall a little bit, but we bounced back very well and the Easter period's been exceptionally busy here," Kruea said on the boardwalk.
It's been a welcome return for the beach-side tourist destination, as the city saw a 28 percent dip in fall business after the hurricane rolled through, according to Mayor Brenda Bethune.
Mayor Bethune said the hurricane's impacts turned off potential visitors even though the city escaped largely unscathed.
"It drastically affected tourism, primarily because people couldn't get here because our main line, the 501 bridge was closed, but as you can see, the beaches are full, people are out, the weather is beautiful, and we are just so thankful that we weathered Florence as well as we did," Bethune said.
And as the summer season returns, there's good news for Myrtle Beach's signature attractions.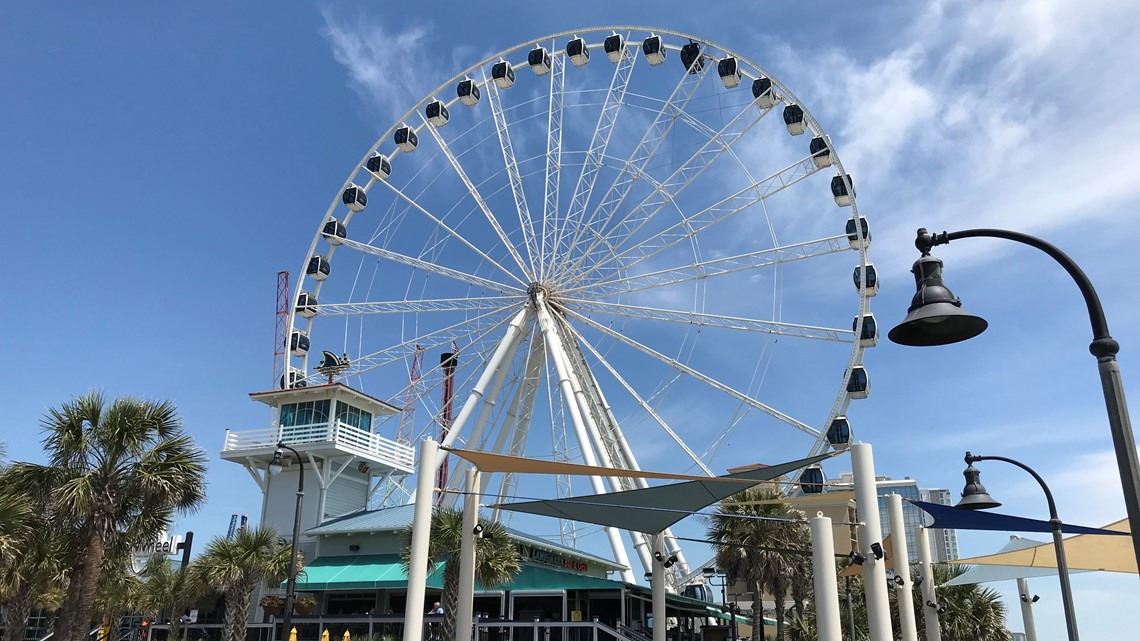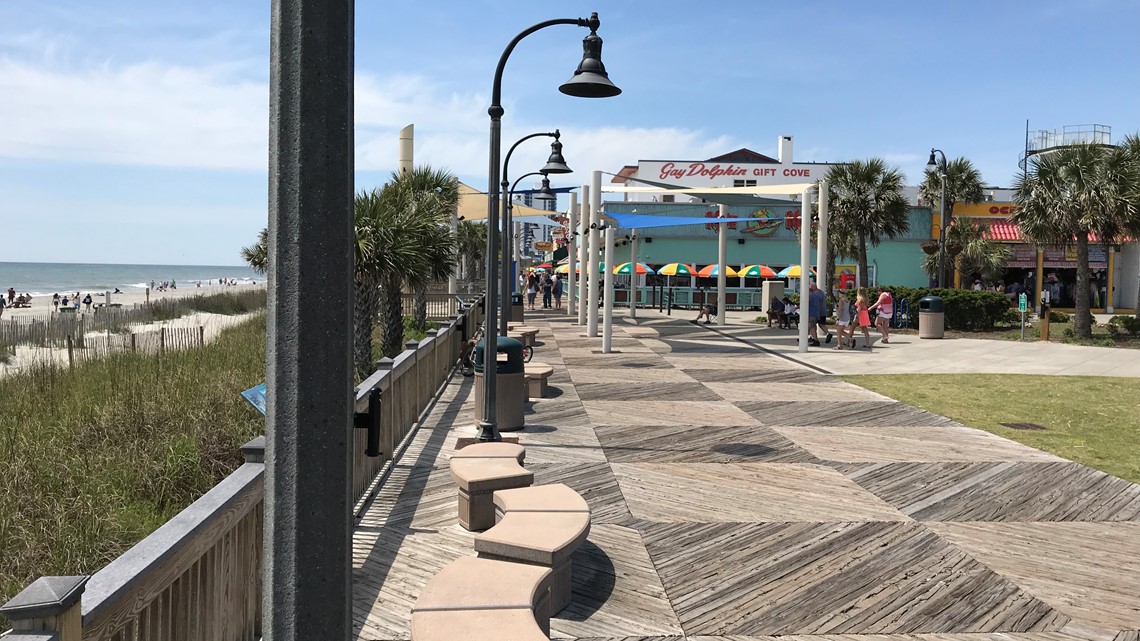 Eight months ago, the SkyWheel's gondolas were removed, hotels along the beach were shuttered, the beach was closed, and restaurants and businesses were empty or boarded up.
Now, the city's many mini golf courses are open, the SkyWheel is spinning, businesses and hotels are open, and the beach received a face lift.
"We had virtually no damage here along the beach and in fact the timing was good, because we were able to delay the beach re-nourishment till after the hurricane. So last fall we got a brand new beach, it's about twice as wide as it was before, we've installed new beach grass and new sand fencing. So, the beach is in wonderful shape right now," Kruea said with a smile.
Bethune and Kruea said to their knowledge none of the city's businesses closed for good because of the hurricane, even with a poor fall season.
Now, they're hoping the sun-screened customers return and the hurricanes do not, as the state's famous tourism spot welcomes another summer on the coast.
Myrtle Beach Businesses: We're Open
Business owners like Joseph Santos said after the down fall and winter, business is steadily returning to normal.
"Things kind of slow down every time something like that happens. People kind of stay away from the area and we're hoping that things are changing, people are coming in, let's face it Myrtle beach is the heart of America," Santos said in the middle of his shop.
Santos owns the 'Donut Man,' which has been open for several years and has a reputation for remaining open during storms like Hurricane Florence.
Santos stayed open last September and was one of the few businesses close to the beach that did not evacuate.
Myrtle Beach city leaders say business fell 28 percent after Hurricane Florence, but Santos said his small business is surviving.
"We're paying our bills, we don't have any backup bills which is good, you know, bills being paid. We just continue as a family," Santos continued.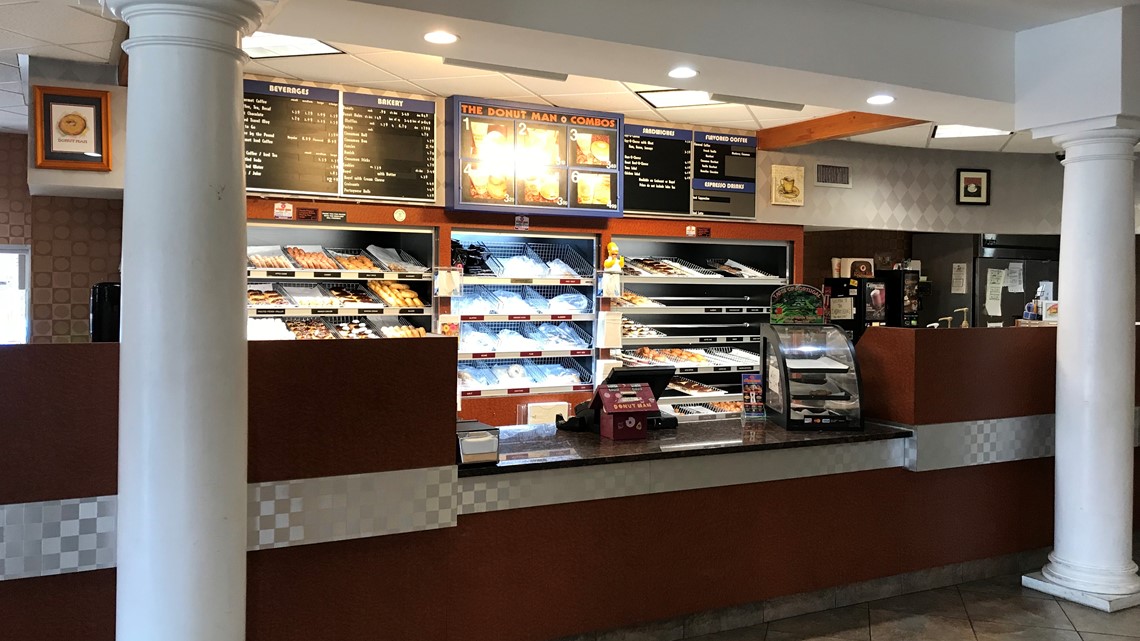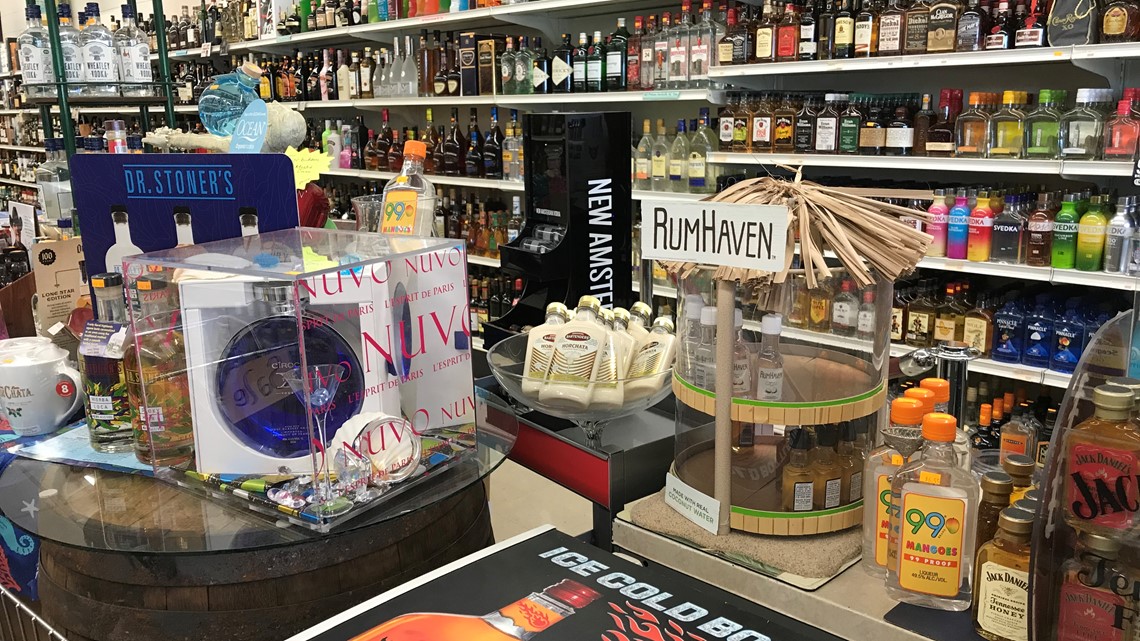 Across town, Loree Reeder said her liquor store never closed nor lost power during Florence. Reeder told WLTX before Florence hit that she was hoping to stay open.
Reeder said they had a quiet winter, but things are getting better.
"Ever since Spring Break and Easter it's started to pick back up, we've been noticing a lot of people in the area," Reeder said.
Even though Myrtle Beach and Reeder's business made it through the storm, her thoughts are with neighbors in Conway.
"A lot of people were put out of there house, they had to go stay other places. Some people can't even go back to their house, they sold it and have had to buy something else. Another couple just got back into theirs after all this time. It's been a terrible situation for them in Conway," Reeder said in her store.
Mayor Bethune said roughly 5,000 families in Horry County had to deal with some sort of flooding impact with their homes.
But, Bethune, Reeder and Santos wanted to make it clear that Myrtle Beach is ready for your business and are urging people to come back and visit to help the local economy.
"Hopefully, everybody makes it to South Carolina, Myrtle Beach is the place to be," Santos added.
Mayor Bethune: 'We were spared'
Mayor Brenda Bethune, in her first term, said her city largely escaped Hurricane Florence without major damage or loss of life or businesses.
"We're doing great, as you can see," Bethune said as she talked with WLTX along the beach on a sunny afternoon.
Unlike eight months ago, the board walk was full of people, you could hear music and laughter, and the beach was open.
"We were spared from what we thought was going to be a category 4 or 5 directly headed towards us, but would we did have was a huge economic hit to the area," Bethune continued.
Bethune said it was support from the community, committed to buying local, that made it possible for businesses to survive.
"On social media it was 'Support local businesses, get out, and go eat at local restaurants, shop locally," Bethune said.
After the storm, Bethune and the city organized a benefit concert that raised $130,000 and featured a performance from Darius Rucker. All the money stayed local, according to Bethune.
The Mayor expressed sadness for the other areas of Horry County impacted by the flooding, adding that thousands of families were dealing with flooding impacts.
"The fact is, a lot of these homes have been flooded up to three times within the past few years. That really is hard to recover from and it's also so damaging to their support and to their security," Bethune told WLTX.
Mayor Bethune explained that after Hurricane Florence, they held an After-Action Committee meeting to review what went well and what did not during the storm.
She also was added to Governor Henry McMaster's new South Carolina Floodwater Commission, created at the end of 2018. The Commission's goal is to reduce the devastating flooding events the state has seen repeatedly in recent years.
"The beaches are full, people are out, the weather is beautiful, we are just so thankful that we weathered Florence as well as we did," she said.
Marion Mayor: 'It was devastating for our city'
"Fortunately, we're recovering well. We had 13 houses that were directly affected by the flooding. And about half of those residents have gotten their homes completed and moved back in," said Mayor Ashley Brady.
Brady, sworn in in 2017, said his city had about $400,000 worth of damages and they're waiting on reimbursement funds from FEMA.
Otherwise, he said the city is back on its feet, but there is one spot they still need help.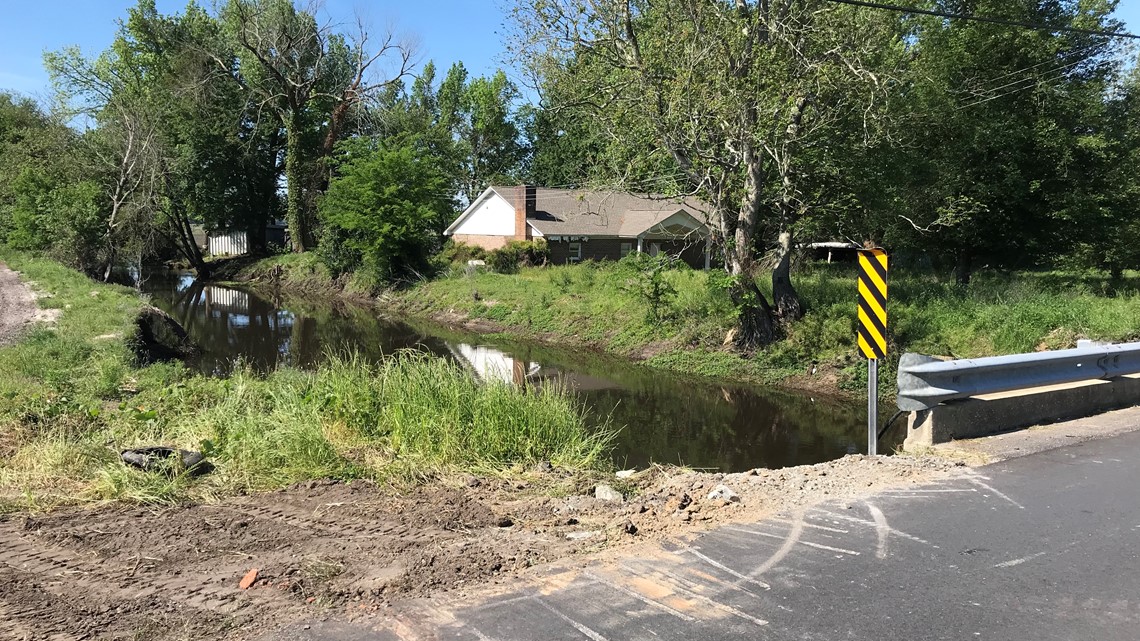 "Anytime we have a significant rain event like that, this creek's going to flood," Brady said about Catfish Creek.
Catfish Creek, or Canal depending on whom you ask, runs in the Marion area and Brady claims natural occurring blockages are increasing flooding.
Natural beaver dams and other debris in the creek have lessened its drainage ability, according to Brady and City Administrator Alan Ammons.
This was the creek in September of 2018:
Brady said they need the Corps of Engineers and the state to help maintain the Creek, since the city of Marion does not manage it.
Eight months ago, the area of Catfish Creek under Bobby Gerald Parkway was flooded several feet above its banks. One of the homes along the creek was nearly covered to the roof-line. Brady told WLTX the family in that home has moved away.
This month, Governor Henry McMaster and the South Carolina Floodwater Commissioned announced an initiative to clean out the area.
"A local task force has been formed in Marion County to identify, prioritize and formulate a work plan to address the deferred maintenance of the drainage ditches and canals in the area. The work plan includes clearing trees, limbs and debris from the drainage canals and ditches, removing sediment from clogged ditches and replacement of a broken drainage pipe," the press release from the Commission reads.
In the release, the Governor and Commission announced a meeting and day of service to help.
"On June 15, 2019, the South Carolina Floodwater Commission will hold its quarterly meeting in Nichols, SC, and will host an event that same day that brings volunteer groups together with local and state government to clean ditches and make other repairs to the existing drainage system in and around the Town of Nichols," it continues.
Volunteers interested in helping are urged to attend Nichols Town Hall on Mullins Street from 8am to 4pm on Saturday, June 15, 2019.
Conway Neighborhoods to Rebuild or Crumble
Closer to Myrtle Beach, the sound of construction is littered around parts of Conway, not on new homes, but to save old ones.
Through the National Flood Insurance Programs, several homes in the city are being raised above flood level or demolished to lessen the impact of the next thousand-year flood.
Residents like Darrell Smith, who did not have flood insurance before Florence, are left to fix their homes on their own.
"For us, it was mainly a lot of water underneath the house, a little bit in the house, but mainly a lot of damage underneath. Air condition unit's gone, all the back parts washed out," Smith said near his home.
In some parts of the city, entire neighborhoods are in various stages of renovation or demolition or both. That's the story on Smith's street, Sherwood Drive.
"We're still adding it up, not even sure anymore," Smith said when we asked how much he had invested in his renovation.
It's just one of the stories from Smith and his neighbors on Sherwood Drive. Smith's next-door neighbors, who just moved back in three weeks ago, spent $30,000 to get their house in order.
The family has flood insurance now, but they're left hoping it doesn't happen again and their renovation isn't even finished.
"It's been a struggle, one of the downsides is, you have a lot of houses and most of them being knocked down, the house over their got knocked down not too long ago. And a lot of people are displaced, it's been like a nightmare," Smith said about the neighborhood.
Riverside Drive is also experiencing the same type of situation. Many of the homes are undergoing renovations, elevation increases, or other improvement projects. Eight months ago, you could not drive all the way into the neighborhood because of the water.
A local contractor, working on Riverside Drive, said the good news is that no one was selling and renovation projects were moving along smoothly.
This was the scene on Riverside Dr. on October 1, 2018:
Just a few streets away on Hawthorne Drive, Conway's City Administrator Adam Emrick tells another version of the same story.
"I'd be standing right now with probably just my head out of water. Where we are right now is hundreds of feet from the nearest water body, but we were chest deep where we're standing right now. I think we canoed through this neighborhood doing damage assessments," Emrick said.
He said that due to recent floods, they've purchased 23 homes and torn down half of them with the expectation to buy at least 50 before it's said and done.
They're in the process of raising about 4 to 6 others around the city, according to Emrick. On average, it takes about 90 to 120 days to raise a home.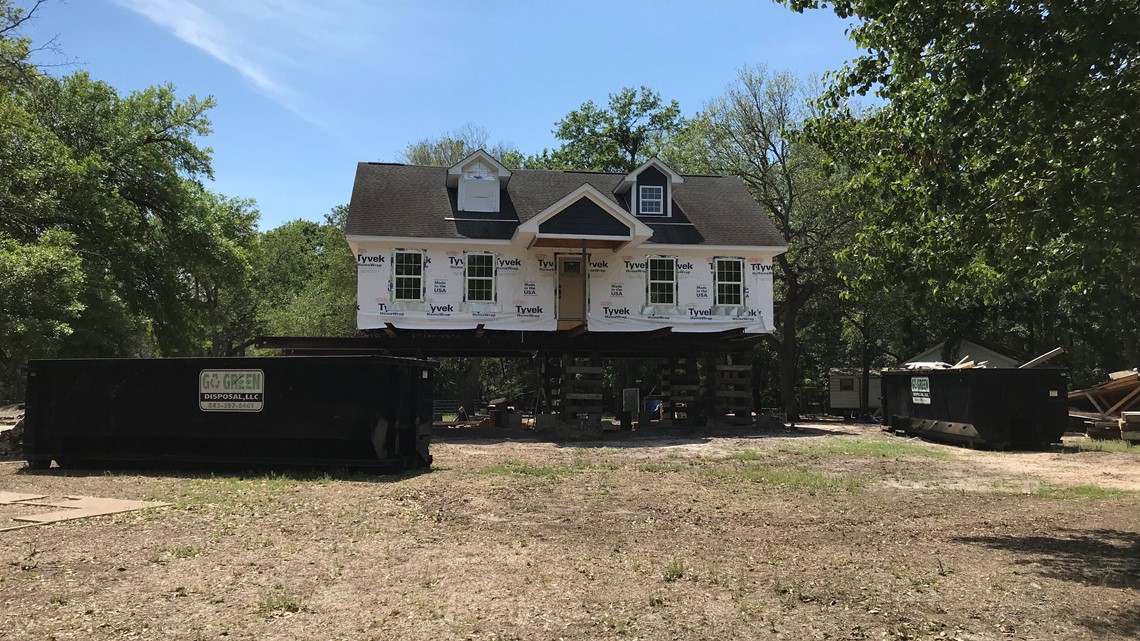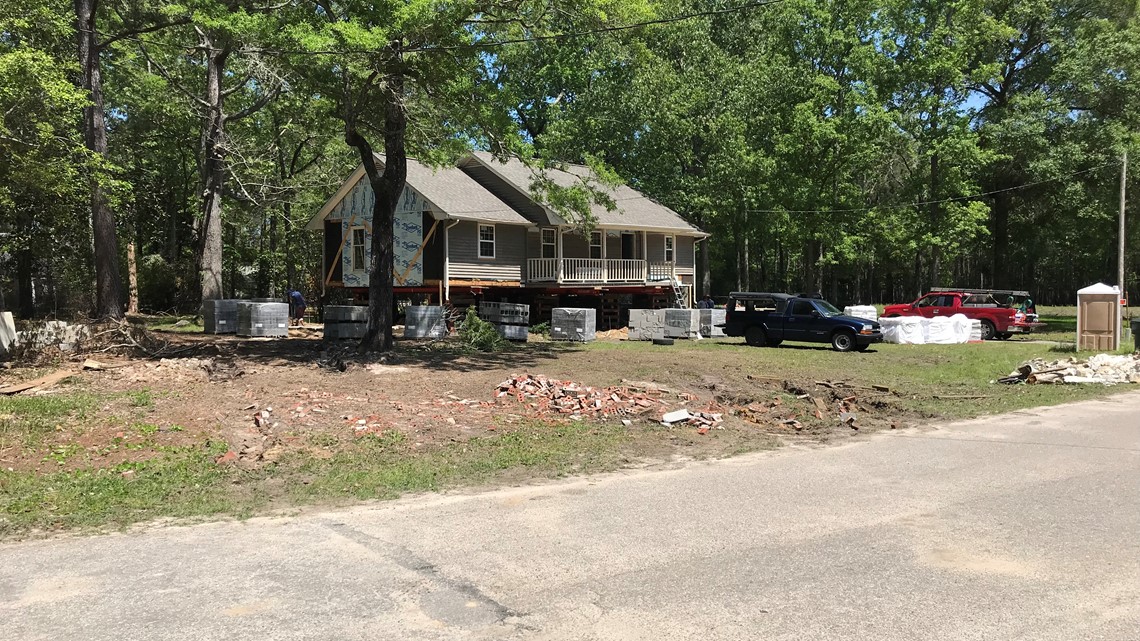 Just one house remains on a large part of Hawthorne Drive.
"The flooding had a huge impact on the community, so what we're doing now is trying to limit that for the future. And by demolishing homes and by elevating homes it's going to have an impact on the community, we understand that. And I think, looking at the street we're on, there's one house left," Emrick added.
The city said thankfully most of the impacted people are staying in Conway, but Emrick's pleading with state government leaders to start thinking this is normal and not unexpected.
"The once in a lifetime storm is every year now, so we need to start changing the way we build infrastructure and the way we consider building infrastructure. So, that's going to result in more expense for new roads and new bridges. But, the alternative is to be underwater and have no roads and no access to these communities during floods," Emrick said.
One of the South Carolina Floodwater Commission's main goals is to examine and address needed infrastructure and landscaping improvements to prevent future flooding.
In the meantime, communities in Conway are trying to get their heads above water before the next flood creeps to the door.