IRMO, S.C. — Members of the Irmo community expressed their concern on Facebook about some proposed housing planned for the town.
Here are some answers, as well as information about how to get your opinion head:
Irmo Council Member Barry Walker explained, "We got a letter a couple weeks ago and it said basically a company out of Greenville has made an application for a low-income tax credit to develop a property right on college street. This is the first I heard about it so I was wondering who this guy was and what they were planning on doing and of course all the neighbors want to know what's going on since it's a vacant piece of land right in the back of their homes and right behind the businesses we have in Irmo."
Walker provide a letter sent to him by the Greenville company proposing the development. The letter says the proposed project would consist of 54 multi-family rentals. The development would also be in accordance with the South Carolina State Housing Finance and Development Authority's Low Income Housing Tax Credit Program.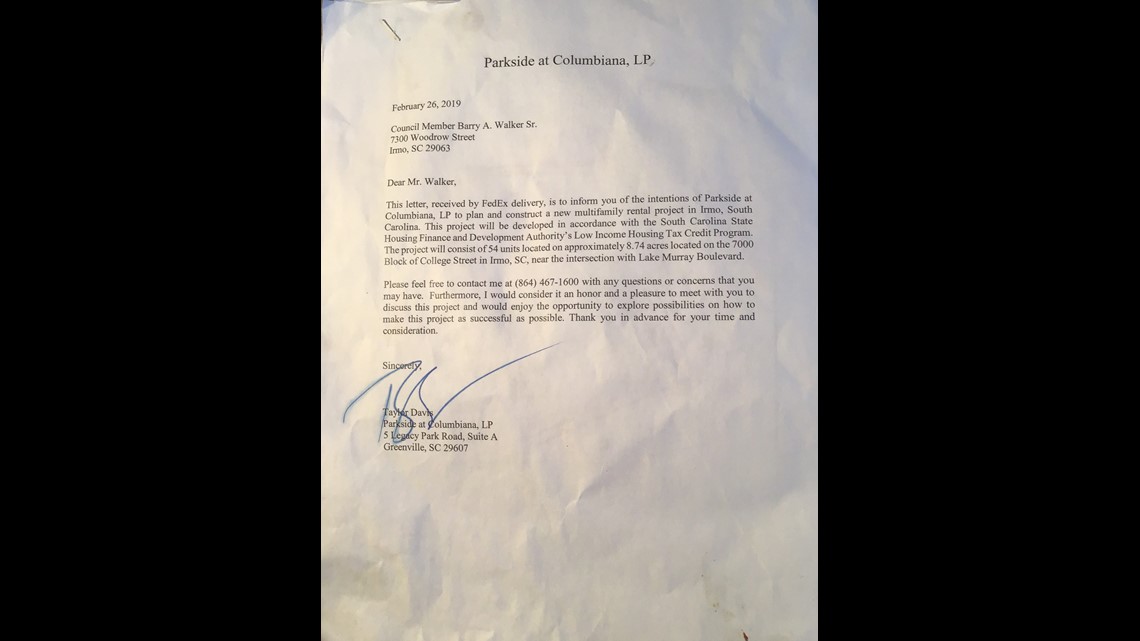 Councilman Walker has put this on the agenda for this coming Tuesday night's council meeting, and urges citizens to attend.
"Seven o'clock, come to the meeting and because its on the agenda. They can speak about their approval, disapproval or questions they have they want to get answered- so that there's no misinformation getting out there. Come to the meeting, tell us what your concerns are and we will address them," Walker said.